Bolivia's Morales Returns Envoys To Europe After Apologies In Flight Grounding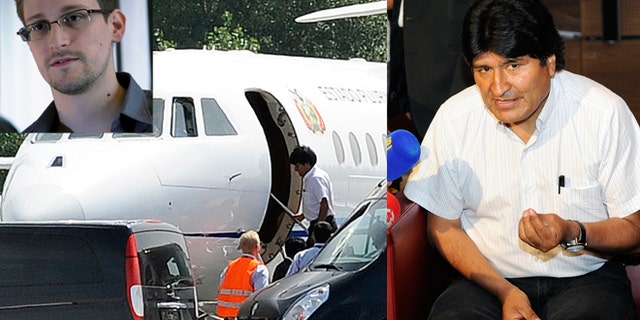 LA PAZ, Bolivia – In the wake of the diplomatic debacle that followed the grounding of Bolivian President Evo Moraless plane over apparent suspicions U.S. leaker Edward Snowden was on board, Morales says he's returning his ambassadors to Spain, France, Italy and Portugal after the European nations apologized.
Morales told reporters Wednesday he's not fully satisfied with the apologies but maintaining respectful relations is important.
Bolivia says the countries forced Morales to make an unscheduled 14-hour stop on July 2 in Vienna where he eventually allowed Austrian border police to search it.
Morales says the countries were acting at Washington's behest.
He was returning home from Moscow, where Snowden has been holed at Sheremetyevo airport after his disclosures about the U.S. National Security Agency's spying on its citizens and other nations.
Bolivia and Washington have lacked ambassadors since 2008.
Based on reporting by The Associated Press.
Follow us on twitter.com/foxnewslatino
Like us at facebook.com/foxnewslatino