Boehner, Lieberman Calling for Restart of D.C. School Voucher Program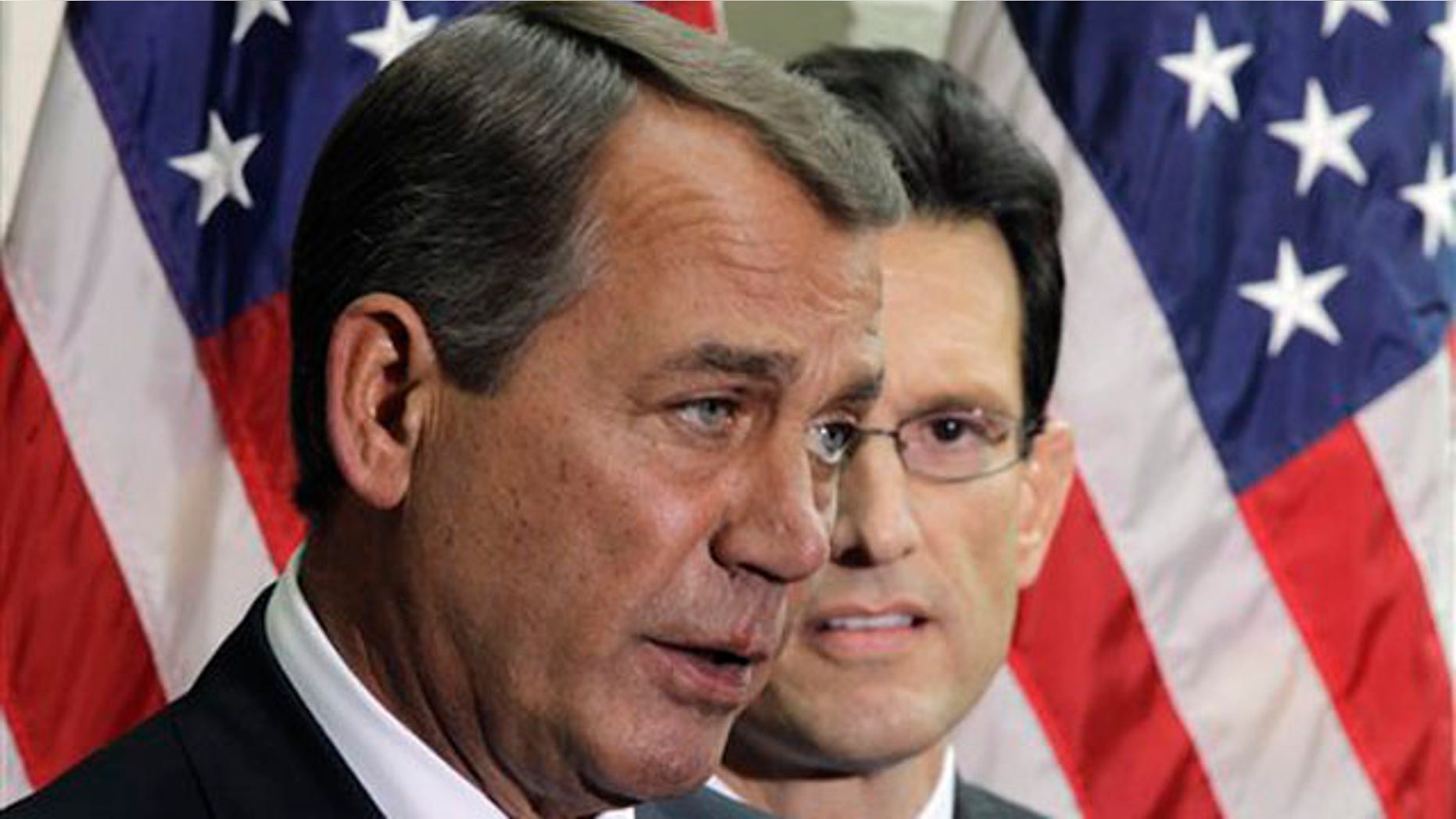 House Speaker John Boehner, amid frenzied national debates over the economy and federal spending, will detour this week to champion an off-topic issue in his own backyard which could become an early cause of his speakership.
The speaker, along with Sen. Joe Lieberman, I-Conn., on Wednesday plans to introduce legislation to revive a controversial program that provides private-school vouchers for kids of low-income parents in Washington, D.C. Boehner has long been a supporter of that program, which started to wind down in 2009, but is devoting some serious political capital to the cause this week.
Making a visible statement, Boehner invited a slew of school-choice backers to the State of the Union address Tuesday, packing the speaker's box with students, parents and teachers tied to Washington's Catholic schools. On the guest list was Cardinal Donald Wuerl, archbishop of Washington, along with advocates of the voucher program and students who attend D.C.'s Catholic schools with the help of scholarship money.
Supporters of the dying program say they hope Boehner's gambit gives it a needed boost, though its future is cloudy.
"It'll certainly change the dynamic," said Virginia Walden Ford, the director of D.C. Parents for School Choice and one of Boehner's guests. "We may run into some issues in the Senate, but I'm really optimistic."
The D.C. Opportunity Scholarship Program, as it is known, was launched in 2004 as the first federally funded program providing K-12 education grants. Though supporters say it gives poor students an alternative to the city's underperforming public school system, teachers unions and other opponents say it draws sorely needed money away from the public system.
Lawmakers opposed to the program succeeded in eliminating it after Sen. Dick Durbin, D-Ill. -- who could not be reached for comment Tuesday -- attached an amendment to a 2009 spending bill. President Obama stepped in and agreed to allow students currently enrolled to graduate. But the program is no longer accepting new applicants.
Lindsey Burke, a Heritage Foundation analyst also on Boehner's guest list, said she hopes the proposed legislation finds an audience on the Hill.
"We know that demand is very high for the program," she said. She said there were four applicants for every available scholarship when the program was accepting students and that graduation rates were far better than in the public system.
Under the program, low-income parents in the District of Columbia were eligible for grants worth up to $7,500 annually to send their kids to private school. According to statistics provided by the Children and Youth Investment Trust Corporation, the average household participating in the program earned just over $25,000 a year. There are still more than 1,000 students enrolled in the Opportunity Scholarship Program.
Washington, D.C., has one of the most troubled public school systems in the country; its students consistently lag behind national averages on standardized testing. According to the scholarship program data, 93 percent of enrolled students would have otherwise attended an underperforming school in the District.
The White House could not be reached for comment on the Boehner-Lieberman proposal.
Ford, a Washington, D.C., resident whose youngest son received a scholarship from a neighbor to attend private high school about 15 years ago, said she knows what the program means to parents who want to give their kids an alternative to the public school system.
"The future of kids who could have soared -- without an opportunity to go to a school that serves them better, they won't," she said.