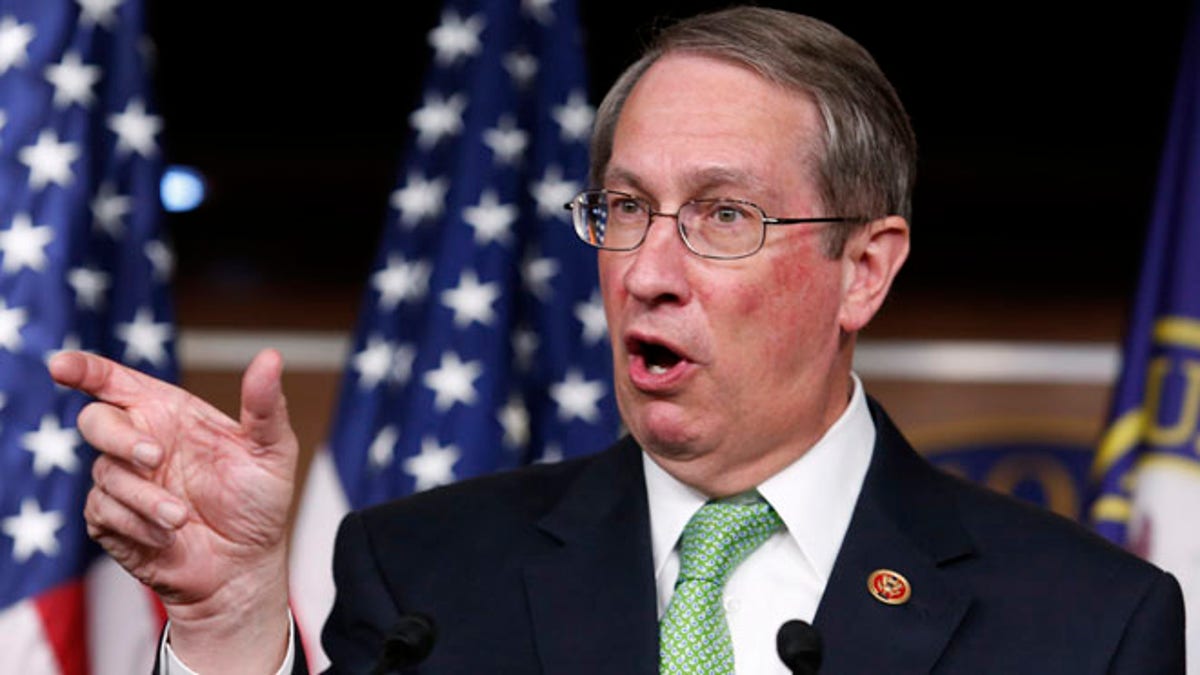 Virginia Rep. Bob Goodlatte, the chairman of the House Judiciary Committee, on Thursday announced plans to retire from Congress, becoming the latest influential Republican lawmaker to opt against running for re-election.
"It's been an honor to serve #VA06 - thank you for your support and trust," Goodlatte tweeted. "It's time to step aside. I've decided I will not seek re-election."
In a letter posted on his congressional website, Goodlatte, 65, who was elected to Congress in 1992, said his decision was influenced by being term-limited in his role on the Judiciary Committee.
"With my time as chairman of the Judiciary Committee ending in December 2018, this is a natural stepping-off point and an opportunity to begin a new chapter of my career and spend more time with my family, particularly my granddaughters," he said.
Goodlatte's announcement follows the retirements of other Republicans, including Texas Republican Rep. Jeb Hensarling, the chairman of the House Financial Services Committee; Tennessee Sen. Bob Corker, who chairs the Senate Foreign Relations Committee; Arizona Sen. Jeff Flake; Texas Rep. Lamar Smith, the chairman of the House Committee on Science, Space and Technology and Pennsylvania Rep. Charlie Dent.
REPUBLICANS WHO WON'T BE COMING BACK TO CONGRESS AFTER 2018 MIDTERM ELECTIONS
It also comes two days after elections in Virginia, where Democrats made significant gains in the state legislature and won all the state's top offices.
"Bob Goodlatte has been an integral member of Congress since he was first elected," National Republican Congressional Committee chairman Steve Stivers said in a statement. "From his Chairmanship of the House Committee on the Judiciary, to his work on Agriculture, he has been a dedicated representative to Virginia's 6th District and to the rest of the country."
Fox News' Mike Emanuel and Chad Pergram contributed to this report.