'Blue Dog' Vote Pivotal in Passage of Health Care Reform Bill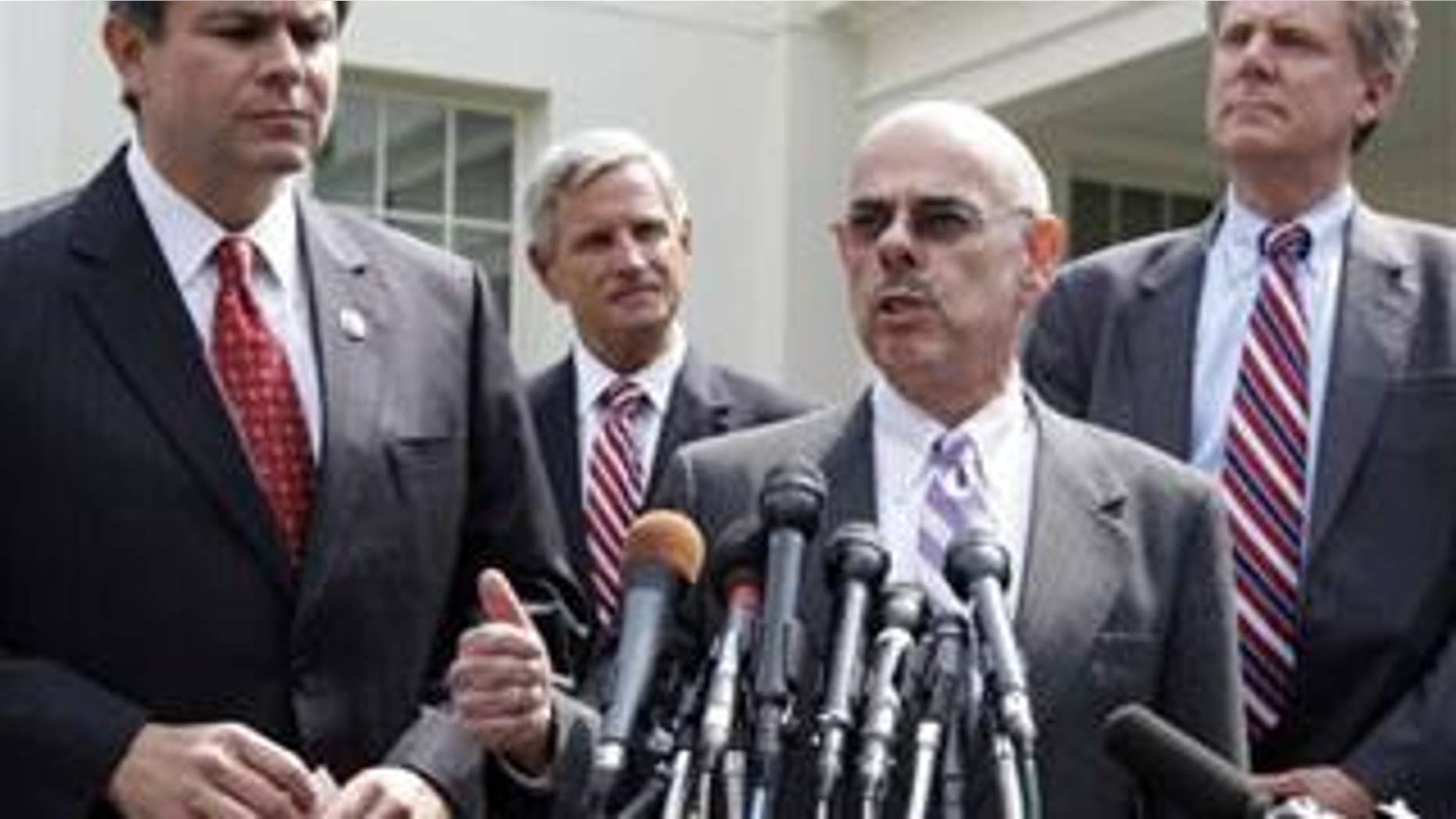 A pack of dogs has emerged in the House of Representatives, and they are demonstrating just how "alpha" they can be.
The "Blue Dog" Democrats -- a group of fiscally conservative representatives who account for 52 seats in the House -- are demanding that the massive bill to revise existing health insurance plans will provide an affordable government option for small businesses and competitive pricing to keep private insurers in business.
The group met with House Speaker Nancy Pelosi and White House Chief of Staff Rahm Emanuel in closed-door meetings for more than seven hours Tuesday night, but a compromise between the Blue Dogs and party leaders was not struck.
"No agreement's been reached," Rep. Mike Ross, D-Ark., a member of the Blue Dog coalition, said after Tuesday's late-night negotiations. "We leave each meeting with a little bit of progress."
Ross, who said health care is growing at twice the rate of inflation, added: "We want to squeeze everything we can out of our broken and inefficient health care system."
Rep. Jane Harman, D-Calif. -- also a member of the coalition -- said negotiations have been "very, very hard" because of the tight deadlines that had been set. Harman said that while members of the group share the same concern over reducing cost and lowering drug prices, they disagree on "specifics."
"Democracy with a little 'd' is working.  It may not be pretty, but it is noisy," she said.
Among the key members leading the coalition are Reps. Stephanie Herseth Sandlin of South Dakota, Baron Hill of Indiana, Charlie Melancon of Louisiana and Heath Shuler of North Carolina.
The Blue Dogs have enjoyed a power surge in recent weeks, gaining momentum from public opinion polls that show the majority of Americans share their concerns about the cost of President Obama's plan.
If the group joins House Republicans in opposing the bill, it will not have the majority of votes needed to pass.
On Monday, House Energy and Commerce Committee Chairman Henry Waxman, D-Calif., met with the group and offered a proposal, but the Blue Dogs have asked the Congressional Budget Office to "score" -- or evaluate -- the cost of the plan before they sign on to it.
"We had a good meeting, I would say it was productive," Ross said of the meeting with Waxman, adding that the group will take time to evaluate his proposals.
Democratic Caucus Chairman John Larson, D-Conn., said he was "absolutely convinced" that progress will be made on the bill, including a compromise with the Blue Dogs.
But House Majority Leader Steny Hoyer said Monday night that a floor vote on health care reform "clearly will not be possible" by Friday, further fueling concerns among Democratic leaders that the Blue Dogs may jeopardize efforts to pass Obama's pivotal domestic policy legislation.
Last week the Blue Dogs saw their organizing principle, a pay-as-you-go fiscal spending policy, pass the House by a 99-vote margin. House Speaker Nancy Pelosi called a news conference to praise the group. Her second-in-command, Hoyer, thanked them from the well of the House chamber and called the group "real Democrats" at a time when they are less popular with the party's liberal flank.
FOX News' Chad Pergram and Megan Whittemore and the Associated Press contributed to this report.