Bill Richardson on Ted Cruz: 'I don't think he should be defined as a Hispanic'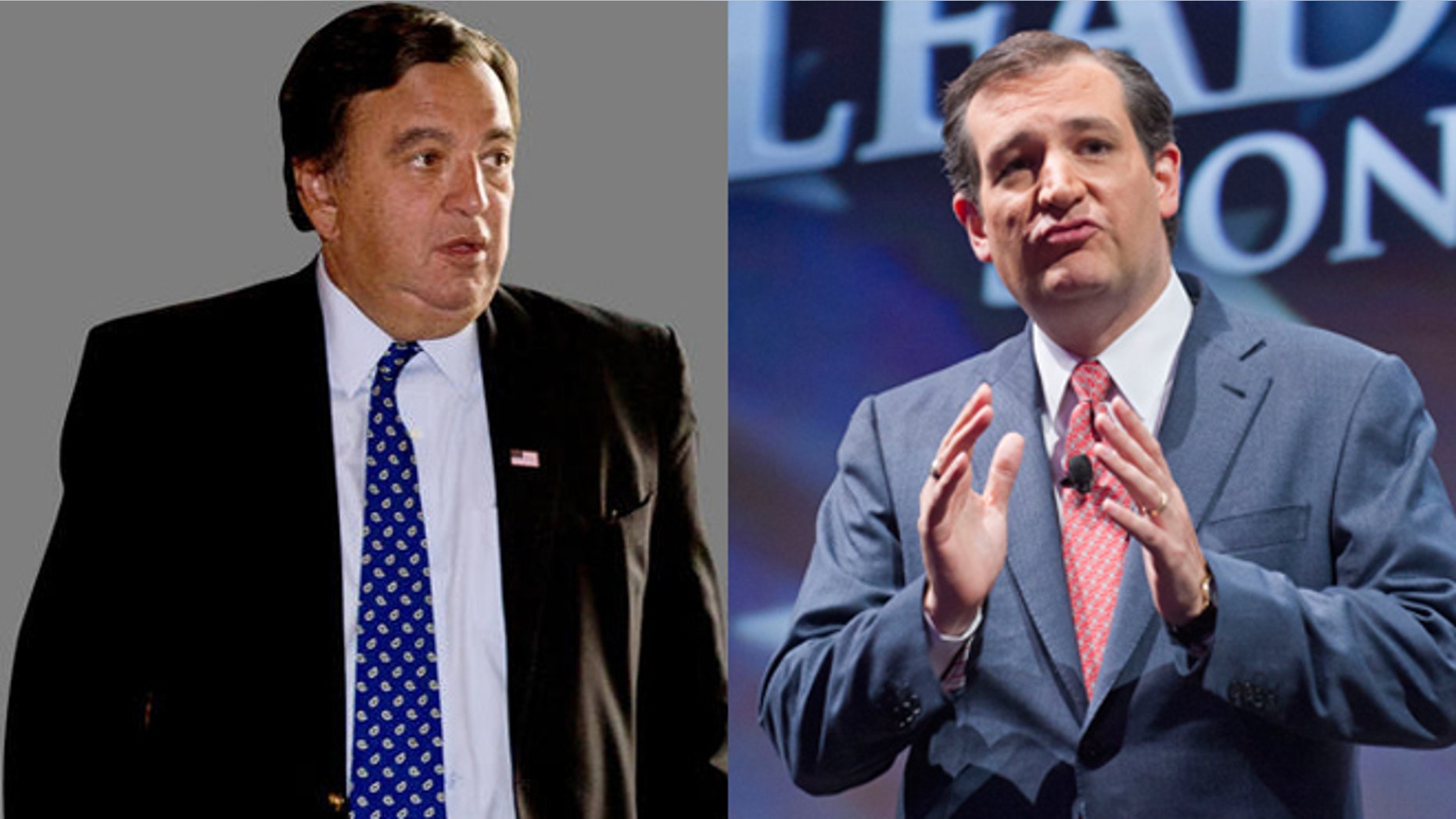 Former New Mexico Gov. Bill Richardson said Sunday that Republican Sen. Ted Cruz, whose father was a Cuban immigrant, should not be "defined as a Hispanic" because of his stance on immigration legislation.
Richardson, a former Democratic presidential candidate who also is Hispanic, criticized the freshman Texas senator during the web portion of the ABC "This Week" program on Sunday.
Asked for his thoughts on Cruz, Richardson said, "I'm not a fan."
"I know he's sort of the Republican latest flavor. He's articulate. He seems to be charismatic, but I don't like his politics," Richardson said. He alleged that Cruz adds a "measure of incivility in the political process," though he is a "force" in the GOP.
Richardson was then asked if Cruz represents most Hispanics with his political views. Richardson said, "No, he's anti-immigration."
"Almost every Hispanic in the country wants to see immigration reform. No, I don't think he should be defined as a Hispanic," Richardson said. "He's a politician from Texas, a conservative state. And I respect Texas' choice. But what I don't like is when you try to get things done -- it's okay to be strong and state your views, your ideology, but I've seen him demean the office, be rude to other senators, not be part of, I think, the civility that is really needed in Washington."
Richardson later said that controversy surrounding his comments was a "misunderstanding." He told Fox News that he was "misinterpreted" and that he was trying to say Cruz should not be defined "just" as a Hispanic.
Cruz's father came to the United States from Cuba in the 1950s; his mother is of Irish-Italian ancestry.
Cruz's rising political star in the Republican Party has stoked talk of a possible 2016 presidential run.
In his four months in the Senate, the Texas senator has repeatedly made headlines -- with his tough questioning of Chuck Hagel during his confirmation hearing for Defense secretary, and with his participation in Sen. Rand Paul's 13-hour filibuster over drones.
He also has been critical of newly released immigration legislation, objecting to the bill's pathway to citizenship for millions of illegal immigrants already in the country.