Biden's top officials to defend his $6.8T budget plan before skeptical GOP this week
Biden Cabinet secretaries including Blinken, Austin, Buttigieg on Capitol Hill this week
President Joe Biden's top Cabinet secretaries will be summoned to Capitol Hill this week to defend his $6.8 trillion budget proposal for the next fiscal year in front of a divided Congress and a skeptical GOP majority in the House that's looking to cut spending next year.
Officials such as Transportation Secretary Pete Buttigieg, Secretary of State Antony Blinken and Treasury Secretary Janet Yellen are expected to face partisan fireworks at GOP-led House hearings while also sitting for lines of inquiry that are likely to be more reserved in the Democrat-majority Senate.
Republicans have argued that Biden's proposal to impose $3 trillion in new taxes on corporations and wealthy Americans would hurt the economy while the billions in funding for progressive policy points are out-of-step with families that are suffering under inflation. Democrats have lauded projections that show Biden's budget will reduce the budget deficit over the next decade.
ECONOMIST WARNS BIDEN'S BUDGET PROPOSAL IS A 'FISCAL ATROCITY': THE 'WORST BUDGET I'VE SEEN'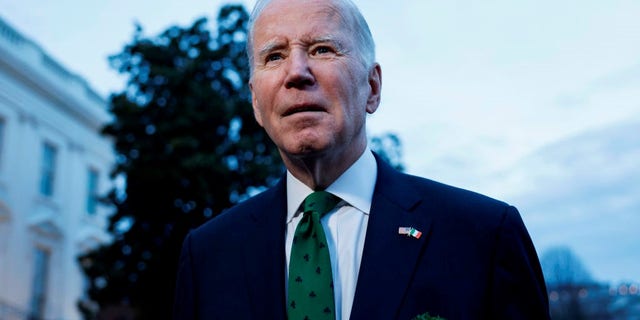 WEDNESDAY
The marathon budget hearings kick off on Wednesday with three separate Senate Appropriations subcommittee meetings. Yellen and Blinken will testify in front of their respective Senate subcommittees on their fiscal 2024 budget proposals for their respective departments.
Yellen had previously defended Biden's plan before the Senate Budget Committee last week. Sparks flew when Sen. Bill Cassidy, R-La., accused her of repeating a lie when the Treasury chief said Biden was committed to finding a way to extend the lifespan of Social Security.
In addition to once again defending Biden's budget on Thursday, Wednesday will see her answer for the funds she requested for her department specifically – including even more money for the IRS on top of the billions granted by the Inflation Reduction Act.
Health Secretary Xavier Becerra will sit before the Health and Human Services subcommittee and the Senate Finance Committee to discuss the president's plan for HHS – which has been in the spotlight ever since earlier this month, when the White House announced a roadmap for extending Medicare's solvency by at least 25 years.
REPUBLICANS SLAM BIDEN'S BUDGET PROPOSAL THEY SAY IS JAM-PACKED WITH SPENDING: 'TAXES, TAXES AND MORE TAXES'
His plan for the department includes a proposal to cap insulin prices at $35 per month, which failed to pass the Senate last year. The president is also looking to make permanent the expanded Obamacare subsidies that he passed in his pandemic-era American Rescue Plan and then extended again with the Inflation Reduction Act.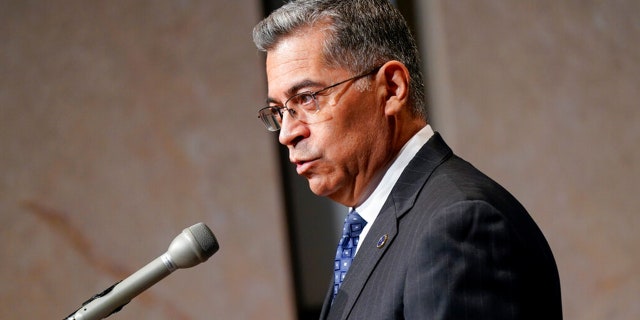 Blinken will also sit in front of the Senate Committee on Foreign Relations on Wednesday, defending Biden's State Department's budget request – which is likely to come under fire from the GOP for left-wing wish-list items such as $2.6 billion to advance gender equity and equality worldwide.
Environmental Protection Agency Director Michael Regan is due to appear in front of the Senate Environment and Public Works Committee to testify on Biden's fiscal request for the agency. It's been criticized by the GOP for, among other things, a $1.8 billion expenditure geared toward "advancing racial equity and securing environmental justice."
WHITE HOUSE COMMITS TO RAISING TAXES IN BIDEN'S BUDGET, TRASHES TRUMP TAX CUTS
THURSDAY
Transportation Secretary Pete Buttigieg, still grappling with the fallout from his response to the East Palestine train derailment, will be in front of the Senate Appropriations Committee on Thursday to testify on the president's budget plan for his department.
Republicans on the panel are likely to grill him on the more than $15 million combined requested toward minimizing the Federal Aviation Administration's environmental footprint and "to support climate goals through the analysis and testing of alternative fuels for general aviation." Buttigieg's department also wants money to "implement the FAA's Diversity & Inclusion Strategic Plan to ensure equity, trust, and accountability among the agency's workforce," according to the budget request on the department's website.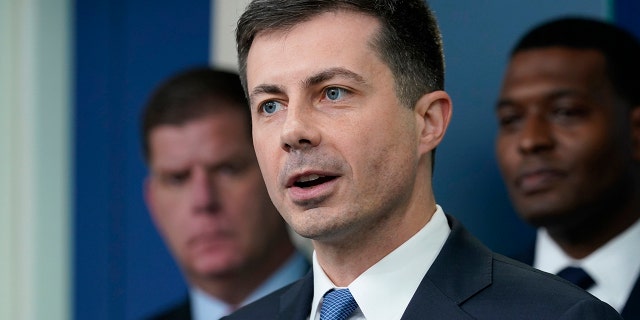 Among the most highly-anticipated hearings, however, is set to feature Defense Secretary Lloyd Austin and Joint Chiefs of Staff Chairman Mark Milley. Biden's proposed $886 billion budget for defense spending is the largest such peacetime spending request in U.S. history. But while it requests federal dollars to sustain Ukraine aid and prepare for future wars, Republican national security hawks have criticized it for not going far enough to adjust for high inflation and stave off competition with China.
CLICK HERE TO GET THE FOX NEWS APP
They will be in front of the House Appropriations Committee, which is also hearing from Energy Secretary Jennifer Granholm on Thursday. She's expected to face a barrage of attacks about the billions of dollars' worth of tax subsidies for fossil fuel production that Biden wants to roll back as well as the significant amount of funds he wants to put toward climate change and green energy-focused initiatives.
That House panel's State and Foreign Operations subcommittee is also hearing from Blinken, who will be back for his third hearing on the Hill. The House Appropriations subcommittee on Budget and Oversight will see Yellen and two of Biden's top economic advisers testify.