Biden reassures Iraqi prime minister of US support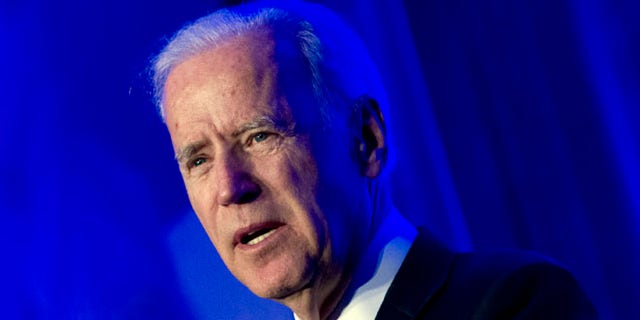 NEWYou can now listen to Fox News articles!
Vice President Joe Biden spoke with Iraq's Prime Minister Haider Al-Abadi on Monday - once again pledging U.S. support in the fight against the Islamic State.
The call comes a day after the Obama administration came under heavy criticism from Iraqi and Iranian quarters over Defense Secretary Ash Carter's comment in an interview that Iraqi forces showed in Ramadi that they lacked the "will to fight."
A White House statement described Biden's call as recognizing "the enormous sacrifice and bravery" that Iraqi forces had displayed over the past 18 months in Ramadi and elsewhere.
"The Vice President welcomed the Council of Minister's unanimous decision on May 19th to mobilize additional troops, honor those who have fallen, and prepare for counter-attack operations," the White House said in a written statement.
Biden's pledged full U.S. support in these and other Iraqi efforts to liberate territory from ISIS, including the expedited provision of U.S. training and equipment to address the threat posed by ISIS's use of truck bombs.
Earlier this month, Biden and al-Abadi had a similar discussion following attacks by ISIS militants on the city of Ramadi.
"This will include delivery of heavy weaponry, including AT-4 shoulder-held rockets to counter vehicle-borne improvised explosive devices, additional ammunition, and supplies for Iraqi forces," the White House said in a statement at that time.
The Associated Press contributed to this report.