Biden on being vice president: It's 'a b-tch'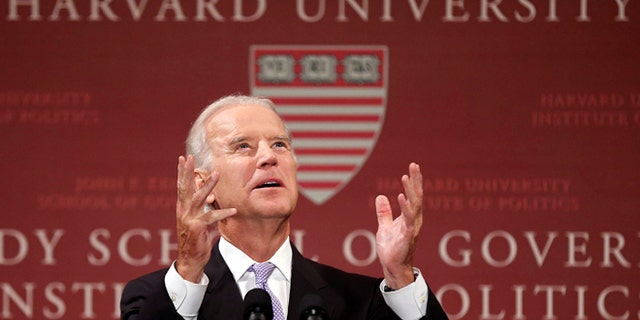 Vice President Joe Biden laughed that being VP is "a b-tch" while speaking to students at Harvard University on Thursday.
Biden was answering questions from the audience when the university's student body vice president stood up and introduced himself before asking a question of his own.
"Isn't it a b-tch? Excuse me…the vice president thing," Biden said.
Click for more from The Washington Free Beacon