Biden joins Instagram, takes selfie with Obama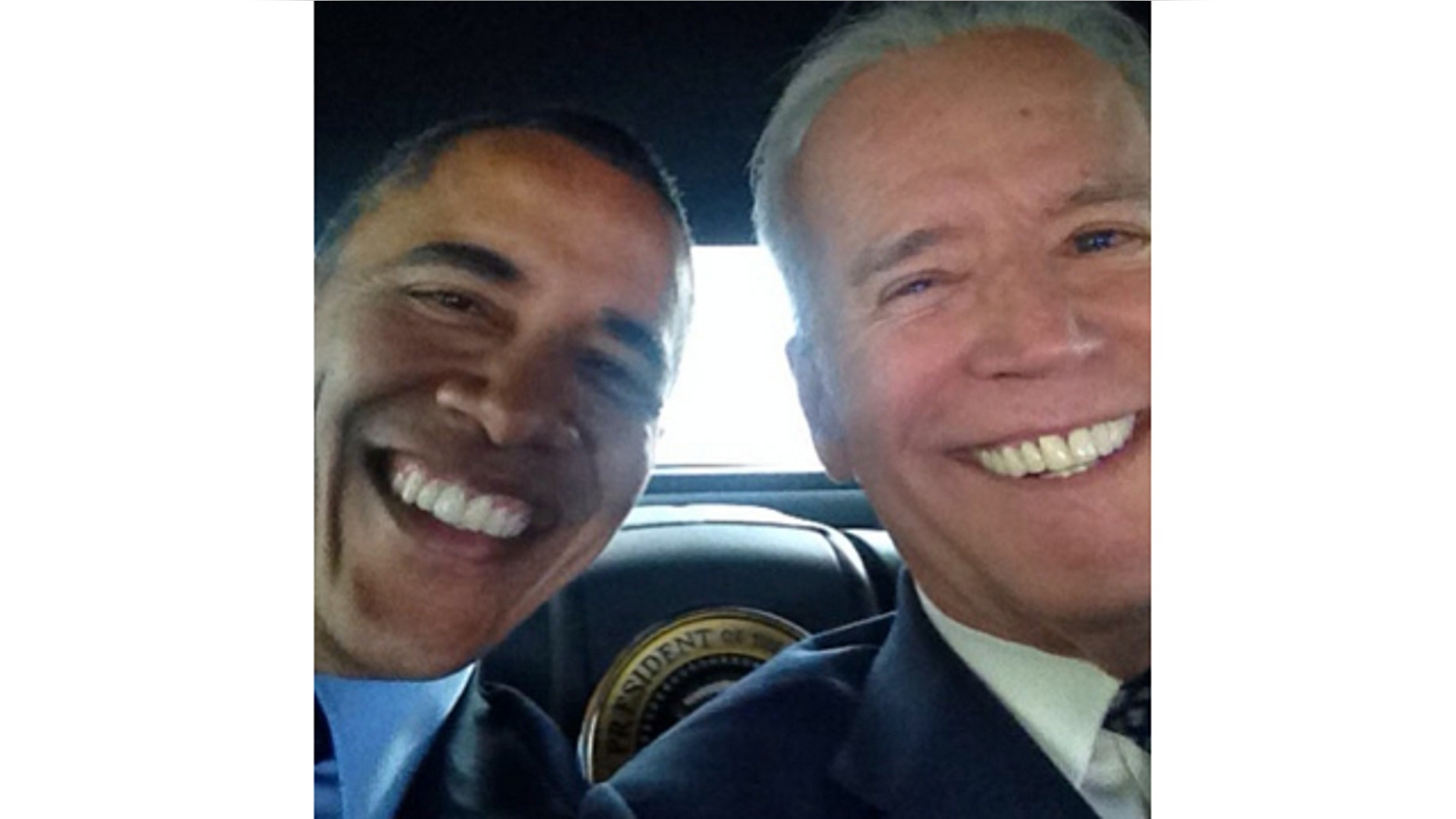 Vice President Joe Biden joined the popular photo-sharing website Instagram on Wednesday, posting photos of himself in Pittsburgh for a speech about job-training grants and his first selfie with President Obama.
"Found a friend to join my first selfie on Instagram. Thanks for following and stay tuned. –VP," read the caption for the photo of Biden and Obama in what appears to be the back of a motorcade.
Boston Red Sox baseball player David Ortiz snapped a selfie with Obama at a White House event and tweeted it to his followers earlier this month. The post sparked controversy after Samsung retweeted the photo as an ad.
Some of America's Olympic athletes who competed in Sochi, Russia, said they were asked to keep their cellphones in their pockets earlier this month when they visited the White House and met with President Obama.
The White House insisted there was no outright prohibition of selfies.
The Associated Press contributed to this report.