Ben Carson says his home was vandalized with 'hateful rhetoric about President Trump'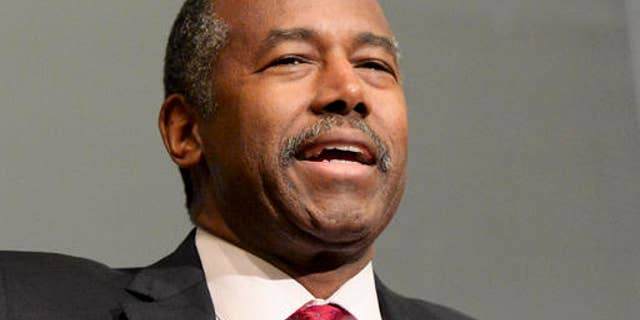 Secretary of Housing and Urban Development Ben Carson revealed Wednesday that his Virginia home was recently vandalized with "hateful rhetoric about President Trump."
"More recently our home in Virginia along with that of a neighbor was vandalized by people who also wrote hateful rhetoric about President Trump," Carson wrote on his Facebook page. "We were out of town, but other kind, embarrassed neighbors cleaned up most of the mess before we returned."
Carson posted the anecdote as part of his response to the "racial and political strife emanating from the events in Charlottesville last weekend."
He also told a story about a time he and his wife purchased a farm in rural Maryland. He said one neighbor put up a Confederate flags. Other neighbors responded by putting up American flags, he said.
"In both instances, less than kind behavior was met by people taking the high road. We could all learn from these examples," Carson said. "Hatred and bigotry unfortunately still exists in our country and we must all continue to fight it, but let's use the right tools."
Last Saturday, a driver rammed his car into a crowd of counter-protesters decrying what was believed to be the country's biggest gathering of white nationalists in at least a decade, in Charlottesville. The crash killed Heather Heyer, a legal assistant from Charlottesville, and injured 19 others.
The Associated Press contributed to this report.