Autopen Bill Signing is Obama's First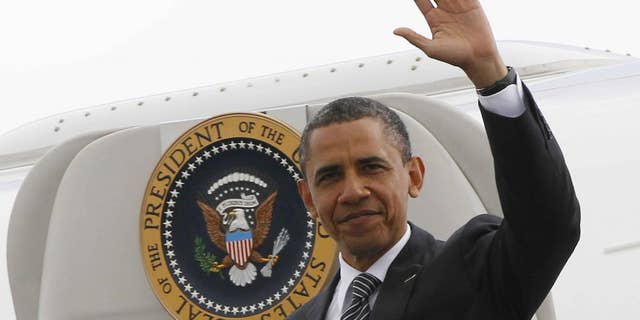 NEWYou can now listen to Fox News articles!
A White House official says the extension of the PATRIOT Act was the first Autopen signing of legislation for President Obama, and there are indications it may be the first ever.
The White House says the "signature" is done through a machine. The machine even holds a pen and signs the president's actual signature, and is only used with proper authorization of the president.
A former George W. Bush White House aide, who worked in the Staff Secretary's office, says it was Bush White House Policy that a bill should never be signed with an autopen, for fear of a judge ruling that the law was invalid because the president did not sign it. "We never did it in case a crazy judge ruled it was unconstitutional, to avoid the potential hassle of litigating it, respect for the process, etc., but officially the executive branch is cool with it," the former Bush aide tells Fox.
"We had people fly all over the world with bills -- including to China, Crawford, etc. Our legislative affairs staff would have worked with Congress to make sure the bill was passed in time for someone to fly to Europe," the former Bush official tells Fox. "Or even if not, someone would still have flown over there, within the 4-5 hours of expiration between midnight and whenever they got there presumably not being a big deal."
Obama aides would likely dispute that last point. They argue there were national security concerns with the extension of this piece of legislation, and allowing the PATRIOT Act to expire would be an unnecessary risk.
"Failure to sign this legislation posed a significant risk to U.S. national security," said White House spokesman Nick Shapiro. "The White House announced earlier in the day that as long as Congress approved the extension, the President would direct the use of the autopen to sign it. The President was woken up by 545am in the middle of the G8 to review and approve the bill. He then directed that the autopen be used so it could be signed into law."
The administration privately expresses frustration that it took Congress so long to pass a bill for Mr. Obama to sign.
Rep. Tom Graves, R-Ga., finds fault with the president using autopen. Graves, who was one of the 31 House GOPers to vote no Thursday night, says he thought it was a "joke" at first, but is now worried about the precedent that could be set.
For more on the legal aspects: "The President may sign a bill within the meaning of Article I, Section 7 by directing a subordinate to affix the President's signature to such a bill, for example by autopen," see this PDF document.