As Gingrich's First Divorce is Revisited, Wife Callista Steps Up to Mic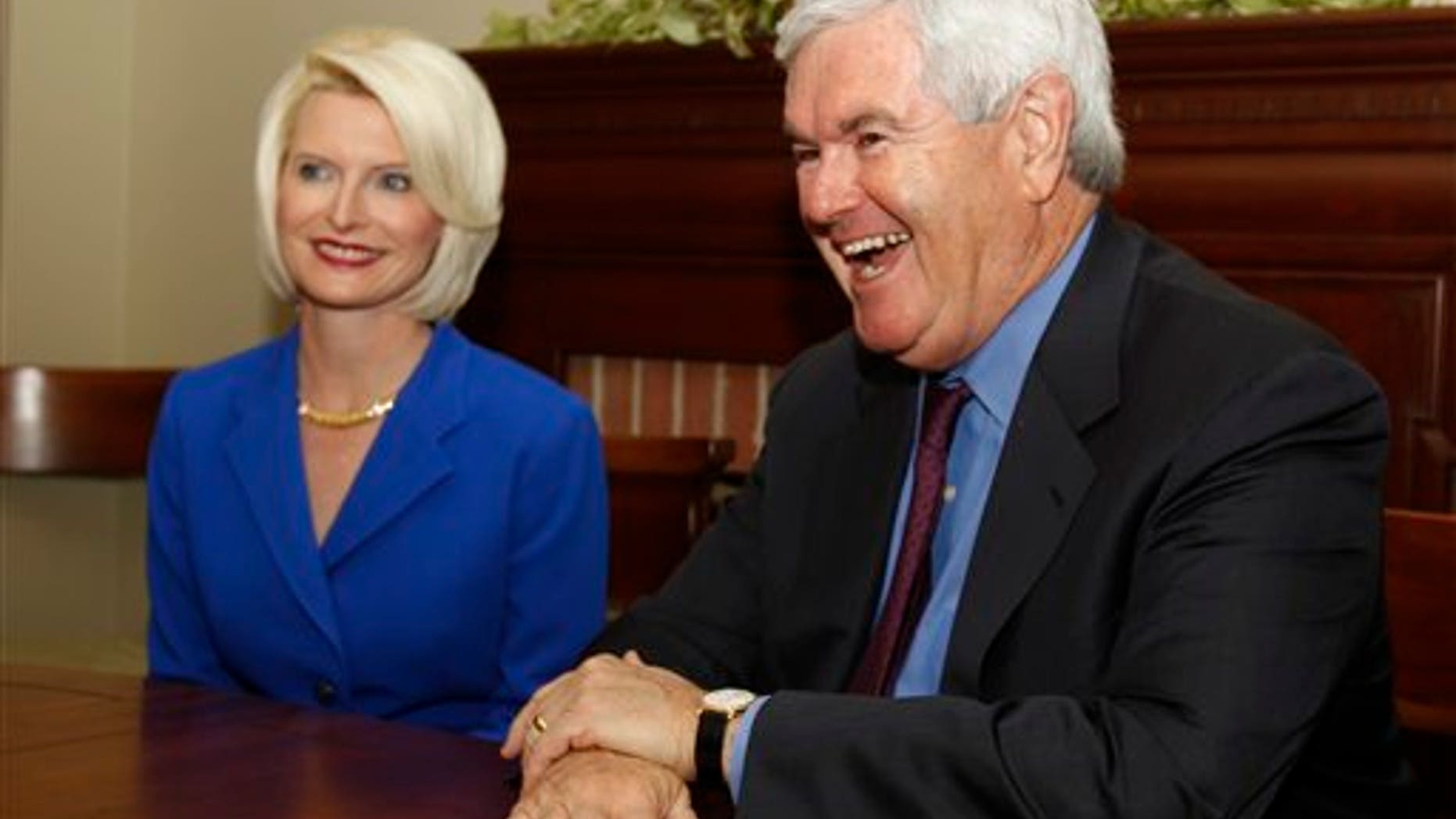 Decorah, Iowa – Callista Gingrich has appeared the dutiful spouse on the campaign trail, regularly appearing at Newt's side wordless but with a smile during his town hall speeches. Tuesday night, Callista broke her usual silence and spoke behind the podium to introduce her "husband and best friend."
"A lot of people ask me why Newt would be a good president," she said to packed crowd at Mabe's Pizza in Decorah. "And I really think that Newt has been preparing for this challenge his entire life. He has a proven record of national leadership, a thorough understanding of our nation's history and a genuine love for our country."
Her appearance comes amid renewed attention to Gingrich's marital history. Documents unearthed by CNN indicate that when Gingrich filed his divorce complaint in 1980, his wife Jackie Battley Gingrich responded to the judge by saying she did "not desire one at this time" although she had "adequate and ample grounds for divorce."
Gingrich's campaign website officially quotes the candidate's daughter, Jackie Gingrich Cushman, on questions about his first divorce: "It was her mother that requested the divorce, not Newt."
Asked about the apparent contradiction at a media avail in Dubuque, Gingrich declined to comment, emphasizing that the divorce was "30-years-old."
"You can read my younger daughter's column and talk to her," he said. "She covered it more than I could have and that's all I'm going to say."
Callista, Gingrich's third wife and twenty years his junior, was in familiar territory during her debut at the campaign mic. A former student at Luther College, she told the audience she had lived on the floor above the Mabe's Pizza her senior year.
Since 2005, the Gingrich Foundation has annually gifted $25,000 to Luther College for the Newt L. and Callista L. Gingrich Scholarship Fund, which offers music scholarships.