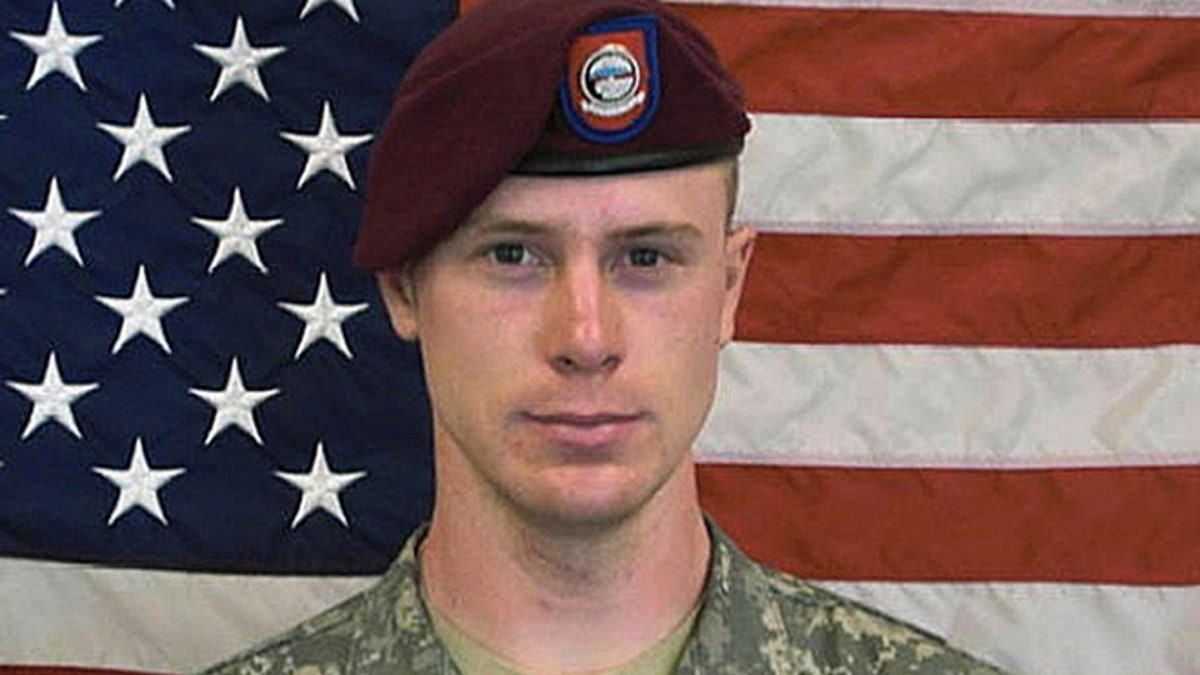 The U.S. Army has appointed a two-star general to investigate the circumstances surrounding Sgt. Bowe Bergdahl's departure from his base in Afghanistan and his capture by the Taliban in 2009, a defense official confirmed to Fox News Saturday.
Bergdahl arrived back in the United States late Friday after beginning the process of reintegration at a U.S. military hospital in Germany. The Idaho native was released May 31 after nearly five years in captivity as part of a controversial exchange in which the U.S. released five detainees from Guantanamo Bay.
The investigating general's name is being withheld pending a formal announcement. It is not clear when Bergdahl will undergo questioning as part of the investigation. Miltary officials said Friday that there is no timeline for Bergdahl's reintegration, but added that he was in stable condition and that they hope he will "transition to a normal healthy lifestyle."
Army South Commander Major General Joseph DiSalvo said that Bergdahl is currently in "stable condition and will work daily with medical and mental health professionals."
Fox News reported Friday that Bergdahl was was locked in solitary confinement for two straight years by his Taliban captors and did not see another human face for that entire period.
Bergdahl's release has become enmeshed in controversy, as members of Congress from both parties have criticized the administration for not notifying Congress sooner about negotiations for Bergdahl's release involving the Taliban and the Qatari government. In addition, some have worried that the five detainees released from Guantanamo Bay are likely to return to the battlefields of Afghanistan. What's more, some of Bergdahl's fellow soldiers have accused him of deserting prior to his capture.
Fox News' Justin Fishel contributed to this report.