Arizona sheriff Paul Babeu reportedly ignoring Pentagon rules in plan to sell military equipment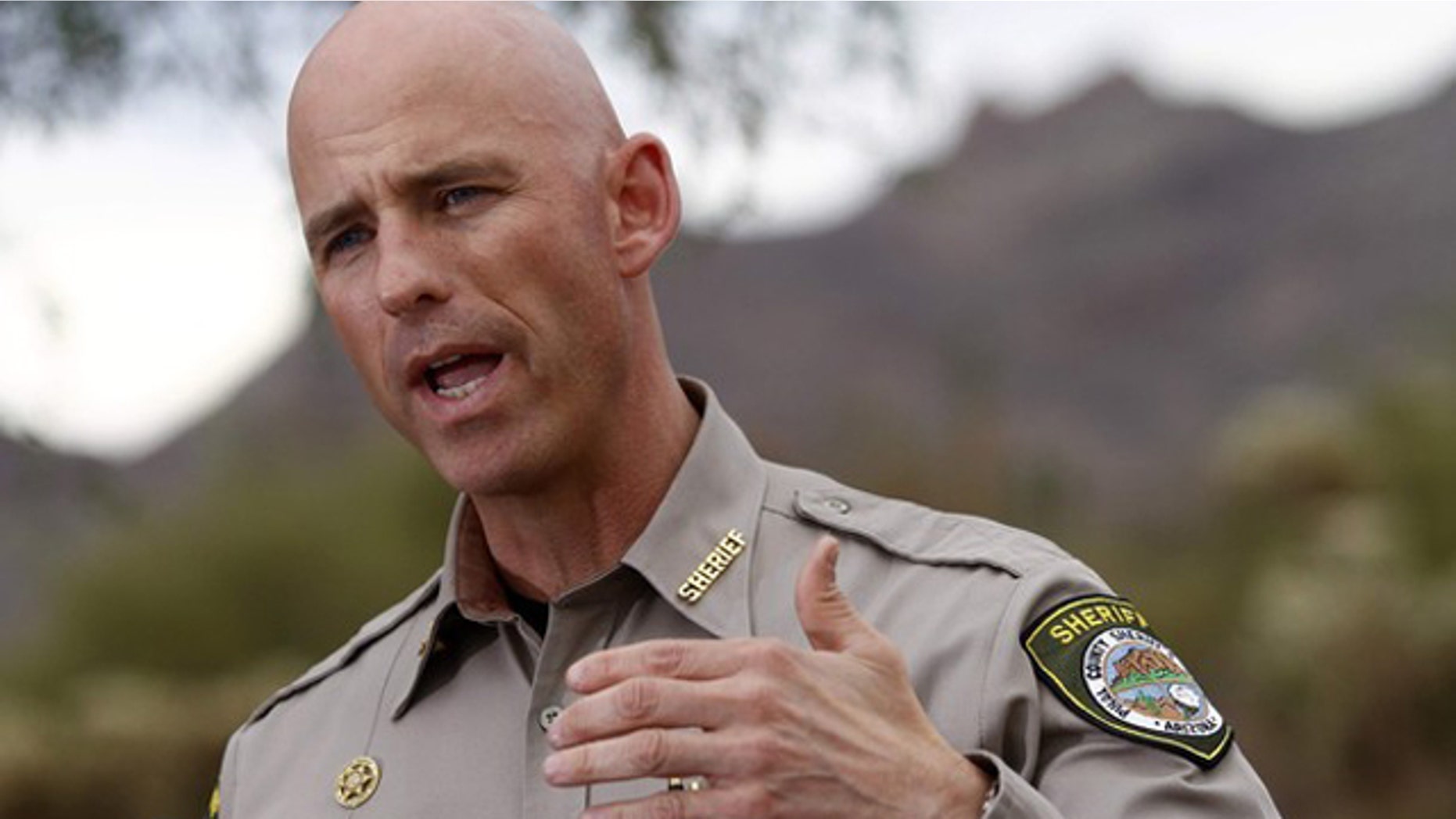 An Arizona sheriff has allegedly ignored a Pentagon rule, collecting millions of dollars' worth of surplus military equipment that is intended for law-enforcement use and distributing some of the gear to non-police agencies.
During the past two years, the office of Sheriff Paul Babeu has received more than $7 million worth of Humvees, fire trucks, guns, defibrillators, barber chairs, underwear, thermal-imaging scopes, computers, motor scooters and other items, The Arizona Republic reports.
According to the paper, the merchandise – secured through the Defense Logistics Agency -- is made available to more than 17,000 police and sheriff's departments nationwide.  Last year, nearly $500 million worth of new and used items were distributed by the agency -- more than double what was requisitioned in fiscal 2010.
Federal regulations, according to the paper's report, require the surplus items to be used solely by law-enforcement agencies, especially counterdrug and counterterrorism efforts.
Yet Babeu's office, which helps oversee the program in Arizona, has doled out hundreds of thousands of dollars' worth of unused equipment to non-police agencies and a business.
The rules also ban them from obtaining the equipment for the purpose of fundraising.
But internal e-mails obtained through public-records requests by the newspaper show sheriff's officials touting their ability to get products from the Defense Department at no cost and to fortify their finances by selling the goods at auction. In a budget presentation to Pinal County supervisors in March, Babeu said he intends to balance his budget in part by auctioning equipment procured from the military.
Sheriff's e-mails also show that a top aide to Babeu encouraged employees from a private company to visit the sheriff's office to see "how much stuff is available" from the Defense Department.
Critics say that by requisitioning unneeded supplies, the sheriff's office may be depriving other police agencies of equipment.
Kenneth MacNevin, public-affairs chief of the Defense Logistics Agency, said in an e-mail to the Arizona Republic that the agency is looking at Pinal County's use of the program. He said more than 30 Arizona police agencies have been suspended or terminated for failing to meet program standards and nine remain under suspension. Federal officials did not identify those agencies.
A response from the Pinal County Sheriff's Office, posted in the comments section following the paper's story, includes the following:

The Pinal County Sheriff's Office has asked the Arizona Republic several times to complete a story regarding our tremendous success with the program as we wanted to inform the public.
Each time the information was provided to the Arizona Republic they declined to write a story until today when this misleading story was posted.

Sheriff Paul Babeu stated, "Recently the Arizona Republic has done several stories containing inaccurate information about myself, members of my staff and the Pinal County Sheriff's Office.
"Despite our efforts to change this type of agenda-driven reporting by presenting their reporters and management with actual facts, unfortunately they have chosen to continue to write biased stories. The story today by Dennis Wagner regarding our use of this great program was more of the same. It is very unfortunate that the Arizona Republic is using their position to attack our office by providing the public with inaccurate information."
The equipment we have obtained has already been used to save lives and improve public safety in Pinal County.
The Department of Defense and the State 1033 Program Coordinator all have approved of our use of the equipment we have acquired.
Click for more from The Arizona Republic
Click here for the full response from the Pinal County Sheriff's Office