Arizona Official Says There Are Enough Signatures for November Vote to Recall State Sen. Russell Pearce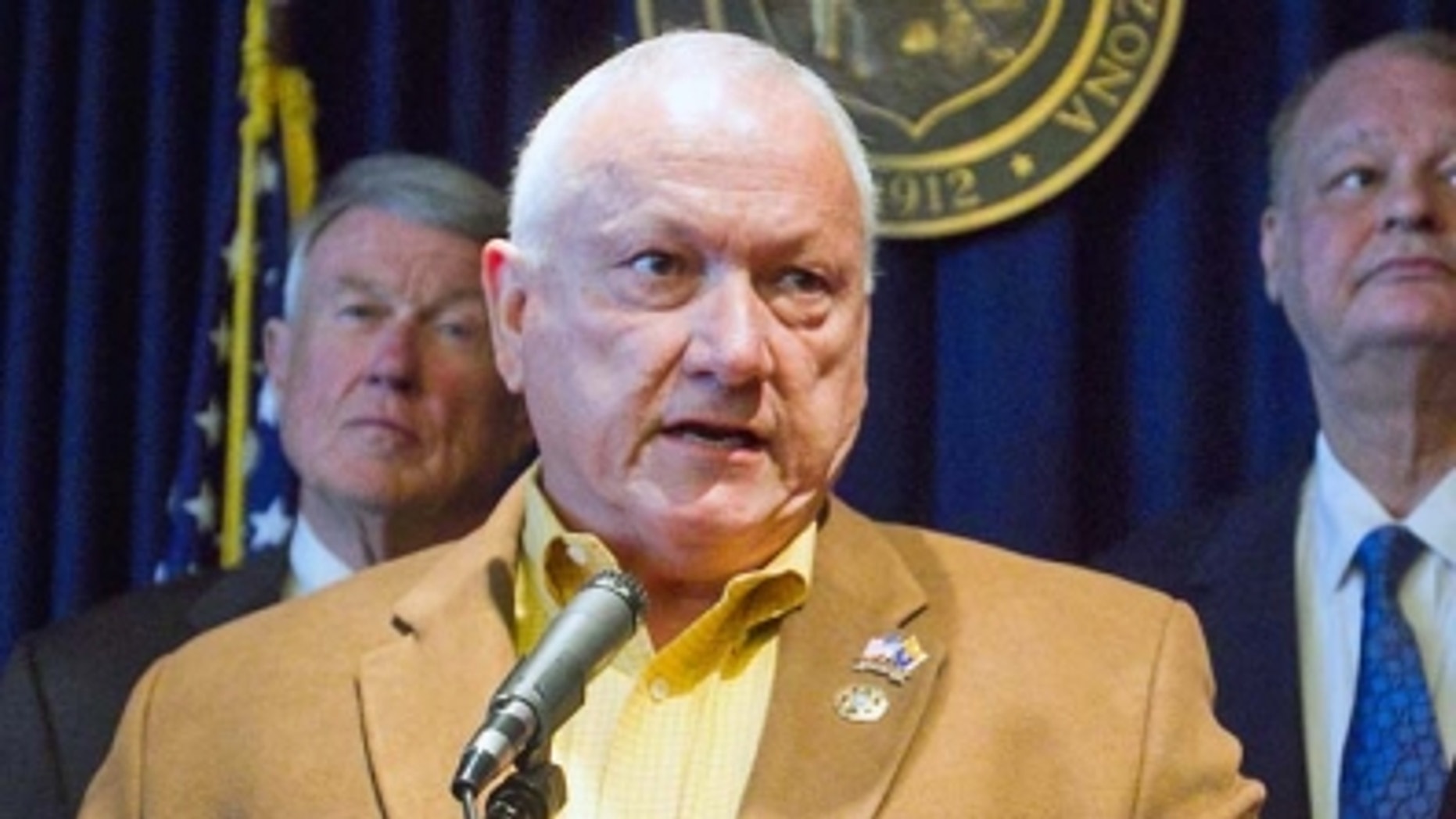 It looks like the chief sponsor of Arizona's controversial immigration law may face a recall election in November.
Maricopa County elections officials on Friday certified that opponents of State Senate President Russell Pearce collected enough voter signatures to force a recall election.
County Elections Director Karen Osborne presented the 1,202-page certification package to state Elections Director Amy Bjelland, who said the proposed recall is on track for a November vote.
Osborne said her office determined that pro-recall petitions had 10,365 valid signatures of voters from the Mesa Republican's legislative district. The state requires 7,756 valid signatures to hold a recall election.
The secretary of state must make its own verification. Then, it would notify Pearce that he can either resign or face a recall election. It would be up to Gov. Jan Brewer to formally call for the election.
Pearce is nationally known for championing legislation on illegal immigration, including the 2010 enforcement law known as SB1070, which is being challenged in federal court. But the people calling for his ouster generally have focused their criticism on other issues, such as budget cuts to education and social services.
Pearce, who has said he won't resign, has said the recall proposal is an attack on Arizona and an attempt to undermine the state's attempts to combat illegal immigration.
Potentially complicating Pearce's political situation are recent disclosures that he accepted gifts from the Fiesta Bowl for free trips to numerous college football games.
Assuming there's no legal challenge action or other development that halts the process, it appears Pearce's recall election would be held in November, Bjelland said.
Under a state law limiting when the state and its local governments can hold elections, the next time a recall election could be held would be in March. That would be during the Legislature's 2012 regular session and only about six months before the 2012 primary election.
Lisa Hauser, a lawyer for a committee supporting Pearce, said she would review the county's certification to examine it for possible grounds for a legal challenge. No decision has been made on whether to sue to try block the recall, she said.
Osborne said the county's certification package was large because it includes a line-by-line accounting of its findings on all 16,949 signatures that were checked after the state weeded out hundreds of others for various reasons.
The detailed accounting would make it easier for a judge, lawyers and elections officials to consider all issues if there's a legal challenge, Osborne said.
This is based on a story by The Associated Press.
Follow us on twitter.com/foxnewslatino
Like us at facebook.com/foxnewslatino