Arizona Gov. Jan Brewer Faces Supreme Court Deadline on Immigration Law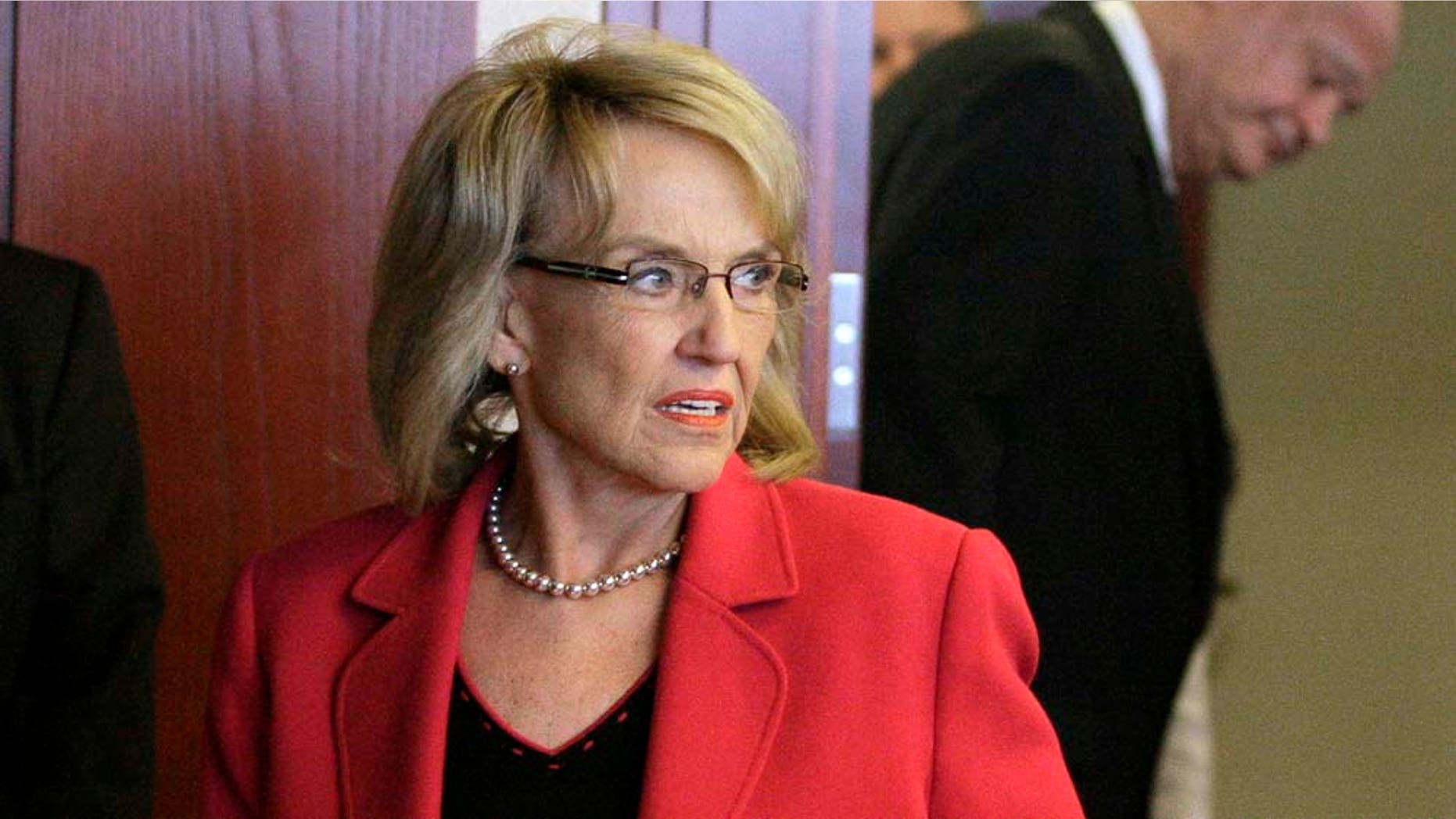 The clock is ticking on Arizona Gov. Jan Brewer.
The Republican faces a Wednesday deadline for asking the U.S. Supreme Court to accept her appeal of a ruling that put on hold key parts of the state's immigration enforcement law.
Brewer lost her first attempt to throw out a district court's decision that blocks, among other portions of the law, a provision requiring police, while enforcing other laws, to question the immigration status of those they suspect are in the country illegally, when a three-judge panel of the 9th Circuit Court of Appeals rejected her motion in April.
Brewer vowed three months ago to take her argument before the nation's highest court, which has discretion on whether to hear her case.
The 9th Circuit said the federal government is likely to be able to prove the law is unconstitutional and likely to succeed in its argument that Congress has given the federal government sole authority to enforce immigration laws.
Brewer's lawyers have argued that the federal government hasn't effectively enforced immigration law and that the state's intent in passing its own regulations was to assist federal authorities, as Congress has encouraged.
They also have argued the district court judge erred by accepting speculation by the federal government that the law might burden legal immigrants and by concluding the federal government would likely prevail.
The federal government, which sued Arizona in a bid to invalidate the law, has argued the law intrudes on its exclusive authority to regulate immigration, disrupts relations between the U.S. and Mexico, hinders cooperation between state and federal officials and burdens legal immigrants.
Less than a day before the law was to take effect in July 2010, U.S. District Judge Susan Bolton blocked key provisions from going into effect, including also a requirement that immigrants get and carry registration papers.
But Bolton allowed other parts, such as a ban on obstructing traffic while seeking or offering day-labor services on streets.
The law was passed in April 2010 amid years of complaints that the federal government hasn't done enough to assist Arizona, the nation's busiest illegal entry point, with border security. The legislation inspired protests, led to lawsuits seeking to overturn the law and a debate about whether the law would lead to racial profiling.
Based on reporting by The Associated Press.
Follow us on twitter.com/foxnewslatino
Like us at facebook.com/foxnewslatino