Another longtime Comey aide leaving FBI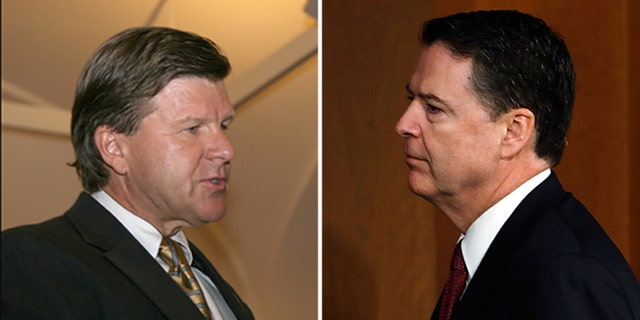 The longtime head of public affairs at the FBI -- who was a confidant of former director James Comey -- is planning to retire, Fox News has learned.
A notice went out this week for a retirement get-together for Michael Kortan scheduled for Feb. 15. Since 2009, Kortan has served as assistant director for public affairs, an influential job that controlled media access. He also served under former director Robert Mueller, now leading the Russia probe.
The FBI confirmed to Fox News that Kortan is retiring.
It's unclear whether the retirement was long-planned or in any way precipitated by recent events. The FBI said he was finishing 33 years of service.
After Comey became director in September 2013, Kortan helped facilitate regular on-the-record briefings with beat reporters, a departure from previous directors.
Kortan also was front and center during the Hillary Clinton email investigation, and especially in July 2016 -- coordinating media coverage and handing out copies of Comey's public statement recommending against criminal charges in the investigation into mishandling of classified information. Kortan more recently surfaced in text messages released between FBI officials Peter Strzok and Lisa Page.
While those texts have drawn attention for their anti-Trump sentiments, Kortan also seemed to surface in a message warning about the contents of 302s, which were FBI interview summaries from the Clinton email case, that weren't given to Congress up-front. In the September 2016 text, Strzok wrote that "there are VERY inflammatory things in the 302s we didn't turn over to [Congress]…that are going to come out in FOIA and absolutely inflames Congress. I'm sure Jim and Trisha and Dave and Mike are all considering how things like that play out as they talk amongst themselves."
"Mike" would appear to be a reference to Kortan.
Kortan is the most recent senior FBI official to retire. Others have been reassigned since Comey was fired by President Trump in May 2017.
Deputy Director Andrew McCabe, who also was close to Comey, is stepping down amid questions about his handling of the Clinton email case.