Ali Watkins' past tweets come back to haunt NYT reporter amid leak case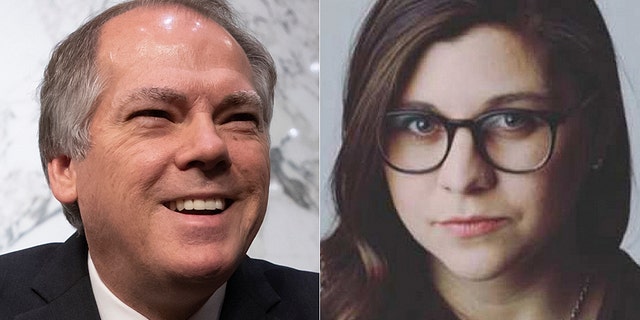 New York Times reporter Ali Watkins' past tweets are raising eyebrows after revelations she had a three-year romantic relationship with a Senate Intelligence Committee aide now accused by federal prosecutors of leaking sensitive information to journalists, including herself.
On Thursday, the New York Times reported that federal investigators had seized years' worth of Watkins' email and phone records as part of a leak probe into James Wolfe, the former security director for the Senate Intelligence Committee indicted for giving false statements to FBI agents. Wolfe appeared for a federal court hearing in Baltimore on Friday, where he relinquished his passport and was prohibited from traveling outside of the District of Columbia and Maryland.
The indictment says Wolfe leaked information to reporters about the committee's work, including its subpoena last fall of an individual believed to be former Trump adviser Carter Page.
But in several tweets in September 2017, Watkins, while dating Wolfe and working for Politico, seemed to point the finger at attorneys for President Trump over various media disclosures.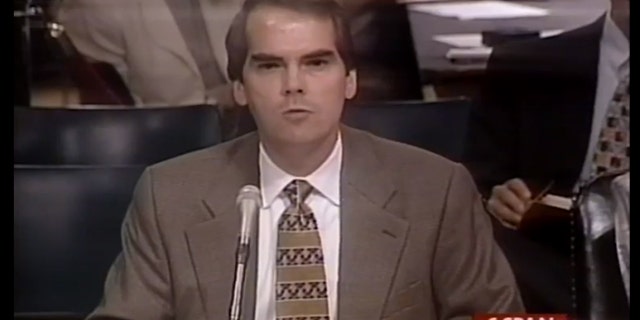 In one tweet, Watkins noted how the Intelligence Committee is "SOOO frustrated in recent weeks by the constant dribble of leaks about who's testifying to them." She then said the committee believes "Trumpster lawyers will leak info about upcoming appearances, blame the committee, then use as a pretext not to cooperate."
It's unclear who was responsible for those specific leaks -- the tweets were posted about a month before a different reporter published the story on the Page subpoena. But the indictment strongly suggests Wolfe was a top source for committee stories and that Watkins was among the reporters who got information from Wolfe.
The indictment said Wolfe, 58, began dating Watkins -- who is in her 20's -- in 2013 when she was an undergraduate student working as a news intern. The indictment said the pair ended the relationship in December 2017.
In an April 2013 tweet, Watkins also tweeted about the fictional Netflix television show "House of Cards," where a young reporter has an affair with an older member of Congress.
"I wanted to be Zoe Barnes...until episode 4," she tweeted. "Sleeping with your source- especially a vindictive congressman? #badlifechoice #HouseofCards"
In another tweet, Watkins asked: "So on a scale of 1 to ethical, how does everyone feel about pulling a @RealZoeBarnes for story ideas? #TOTALLYKIDDING @HouseofCards."
The "House of Cards" tweets were posted months before prosecutors said her relationship with Wolfe began.
The revelations also have raised questions about how much her employers knew about the relationship. Watkins previously worked for BuzzFeed, Politico and McClatchy.
The New York Times said Watkins informed her editors about the previous relationship when she was hired. The newspaper also said Watkins claimed to have told both Politico and BuzzFeed about the relationship, though she continued covering the committee.
The Times article said the newspaper only learned Thursday that the DOJ sent her a letter in February about the record seizure. She joined the newspaper in Decmber 2017.
Since the story went public, her employers have expressed concerns about the government obtaining her records.
JAMES A. WOLFE, FORMER SENATE INTEL PANEL SECURITY DIRECTOR, INDICTED FOR ALLEGEDLY LYING TO FBI
"This decision by the Justice Department will endanger reporters ability to promise confidentiality to their sources and, ultimately, undermine the ability of a free press to shine a much needed light on government actions," New York Times spokesman Eileen Murphy said. "That should be a grave concern to anyone who cares about an informed citizenry."
"We're deeply troubled by what looks like a case of law enforcement interfering with a reporter's constitutional right to gather information about her own government," said Ben Smith, the editor-in-chief of BuzzFeed News.
This is the first known instance of the Trump administration obtaining the records of a journalist.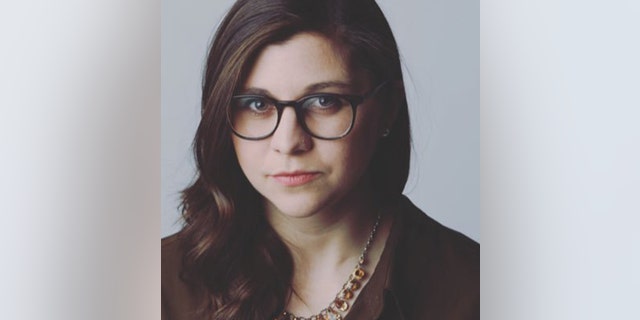 The Obama administration also drew criticism for going after reporter records, including a move to subpoena Associated Press journalists' phone records and seize records for several Fox News phone lines as part of leak investigations.
In the latter case, court documents showed investigators also secured a search warrant for the personal emails of former Fox News correspondent James Rosen. Facing an uproar at the time, the Justice Department eventually tightened its rules for pursuing reporter records, though Attorney General Jeff Sessions has ramped up leak investigations under the Trump administration.
In the case of Wolfe, the former Senate aide is accused in the indictment of lying about his relationship with Watkins, identified in court papers as "REPORTER #2."
Wolfe later admitted the relationship after he was shown photos of the two of them together, according to the indictment.
Prosecutors said Wolfe communicated with other journalists, too, and lied to the FBI in December 2017 about contacts he had with several reporters -- including sharing non-public information about committee matters.
He is not charged with leaking classified information.
The indictment indicated Wolfe and Watkins exchanged tens of thousands of electronic communications and often daily phone calls, and they would meet at the reporter's apartment.
On April 3, 2017, Watkins' byline appeared on a BuzzFeed article that revealed that Page had met with a Russian intelligence operative in 2013.
Wolfe allegedly called her nearly a half-hour after the story went live and had a phone conversation for about seven minutes.
In December 2017, Wolfe messaged her, according to the indictment, and said: "I always tried to give you as much Information (sic) that I could and to do the right thing with it so you could get that scoop before anyone else."
On Friday, before boarding Marine One, President Trump reacted to the indictment of Wolfe.
"I'm a very big believer in freedom of the press," the president said, "but I'm also a believer that you cannot leak classified information."
Wolfe's employment with the committee ended in December 2017.
Fox News' Edmund DeMarche, Jenny Buchholz, Doug McKelway and John Roberts contributed to this report.