Alfonso Cuarón Challenges Mexican Government To Hold Public Debates On Energy Reform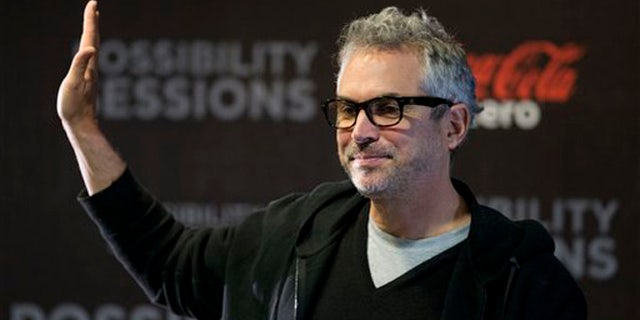 Alfonso Cuarón is not letting Mexican President Enrique Peña Nieto lag on the issues of reform to the country's state-owned oil industry.
The Oscar-winning director published another full-page newspaper ad in Mexican newspapers Monday challenging the president for at least three televised public debates among experts, critics and government representatives.
On April 28, the "Gravity" director published 10 questions about Mexico's reform efforts, calling out the president and making it clear he doesn't agree with the way the constitutional reform was passed last year.
The president's office responded days after, explaining how the reforms would benefit Mexicans and protect the industry from environmental or financial abuses.
But these responses were not enough for Cuarón.
"I feel that your answers cannot exhaust the discussion, nor should they," he wrote in the open letter on Monday. "On the contrary, they open a door of opportunity for initiating a public and open debate on these reforms, the debate that our citizens deserve."
He continued: "The quality of a democracy goes beyond the electoral process. And it transcends discussions and votes in Congress. The quality of democracy depends very much on its public debates."
Cuarón said the debates should include experts in the relevant fields as well as representatives of the political parties as well as independent voices concerned with the subject.
"These debates should be comprehensible, efficient, agile and conducted according to the rules of modern debate, in which the participants do not read prepared responses and in which, of course, the presence of members of your team would be necessary and your own presence most welcome," Cuarón wrote.
The overhaul of energy reform in Mexico will allow private companies to drill for oil and hold concessions for the first time since Mexico's oil industry was nationalized in 1938. Enabling legislation must still be passed.
Cuarón wrote that Monday's ad would be his last on the issue.
Follow us on twitter.com/foxnewslatino
Like us at facebook.com/foxnewslatino