Alabama Congressman Defends Remark That Palin Cost GOP the Senate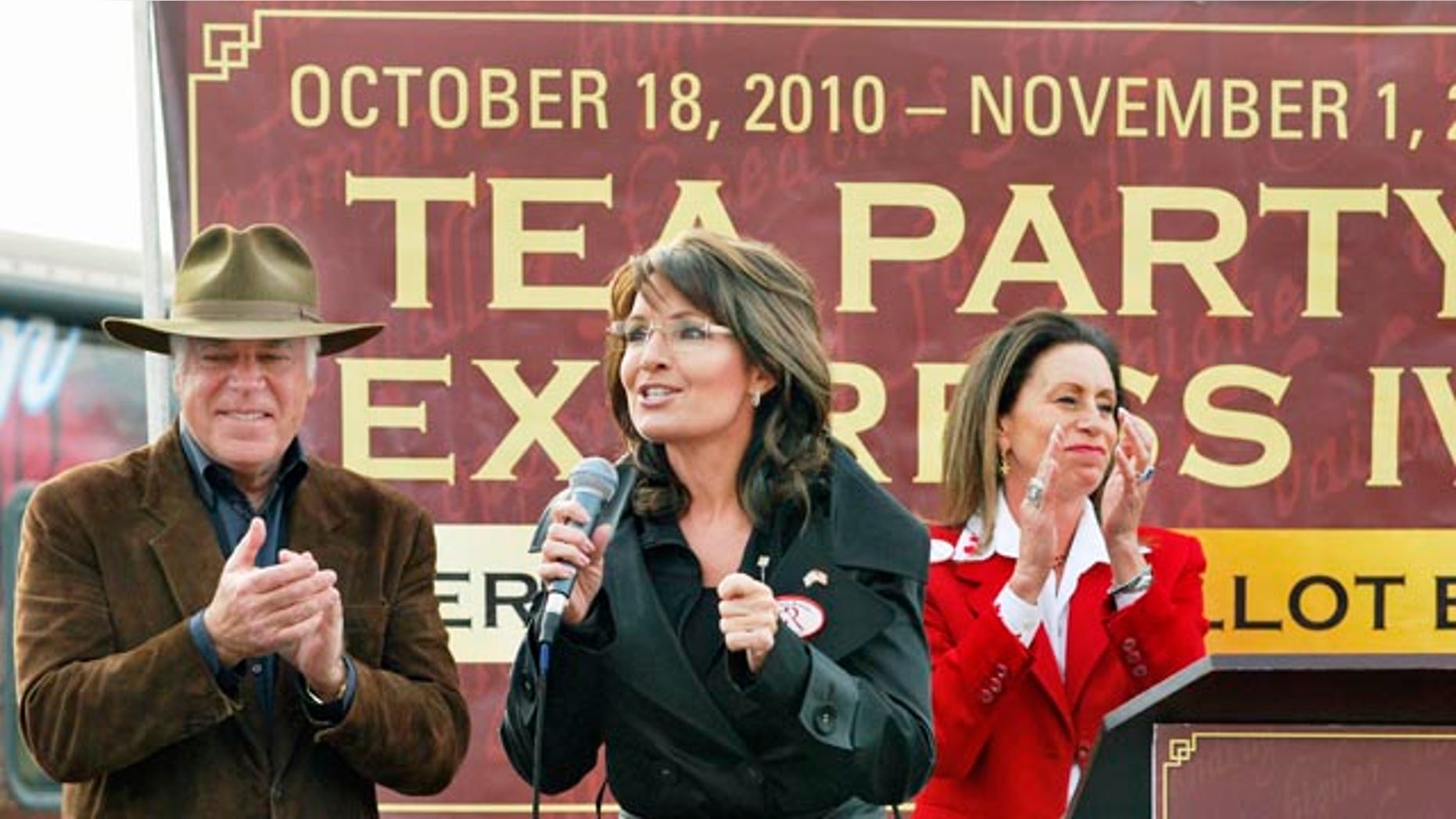 WASHINGTON -- A leading House Republican says Sarah Palin cost the GOP control of the Senate.
Questioned about those comments on Tuesday, a spokesman for Rep. Spencer Bachus of Alabama said the remarks had been taken out of context but didn't retract them.
Bachus, in line to become chairman of the House Financial Services Committee, initially blamed Palin last week at a local Chamber of Commerce luncheon. According to the Shelby County Reporter, he said the Senate would be in Republican hands if not for losses by tea party candidates endorsed by the former Alaska governor and 2008 vice presidential nominee.
"Sarah Palin cost us control of the Senate," the newspaper quoted him as saying.
He added that while Tea Party candidates did well in House races, "they didn't do well at all" in Senate contests.
In a statement Tuesday, Bachus spokesman Tim Johnson said the congressman was expressing a widely held belief that stronger Republican candidates could have won in states such as Delaware and Nevada, where Republicans Christine O'Donnell and Sharron Angle lost.
"That's a lesson going forward," Johnson said. "As the article noted, (Bachus) was extremely complimentary of the Tea Party movement and Governor Palin in crediting them with the great turnout of conservatives that led to many of the successes on Tuesday."
"He said that the Tea Party, rather than being criticized, is on the same page as many in the country, including independents, in cutting spending, lowering taxes and limiting the size of government," Johnson added.
More than three dozen candidates whom Palin endorsed won seats in Congress last week. But in some key races, her endorsements helped nominate little-known tea party candidates who ultimately lost seats that the GOP had been heavily favored to win with more mainstream nominees.