AIG Bonus Controversy May Affect Race to Replace N.Y. Sen. Gillibrand in House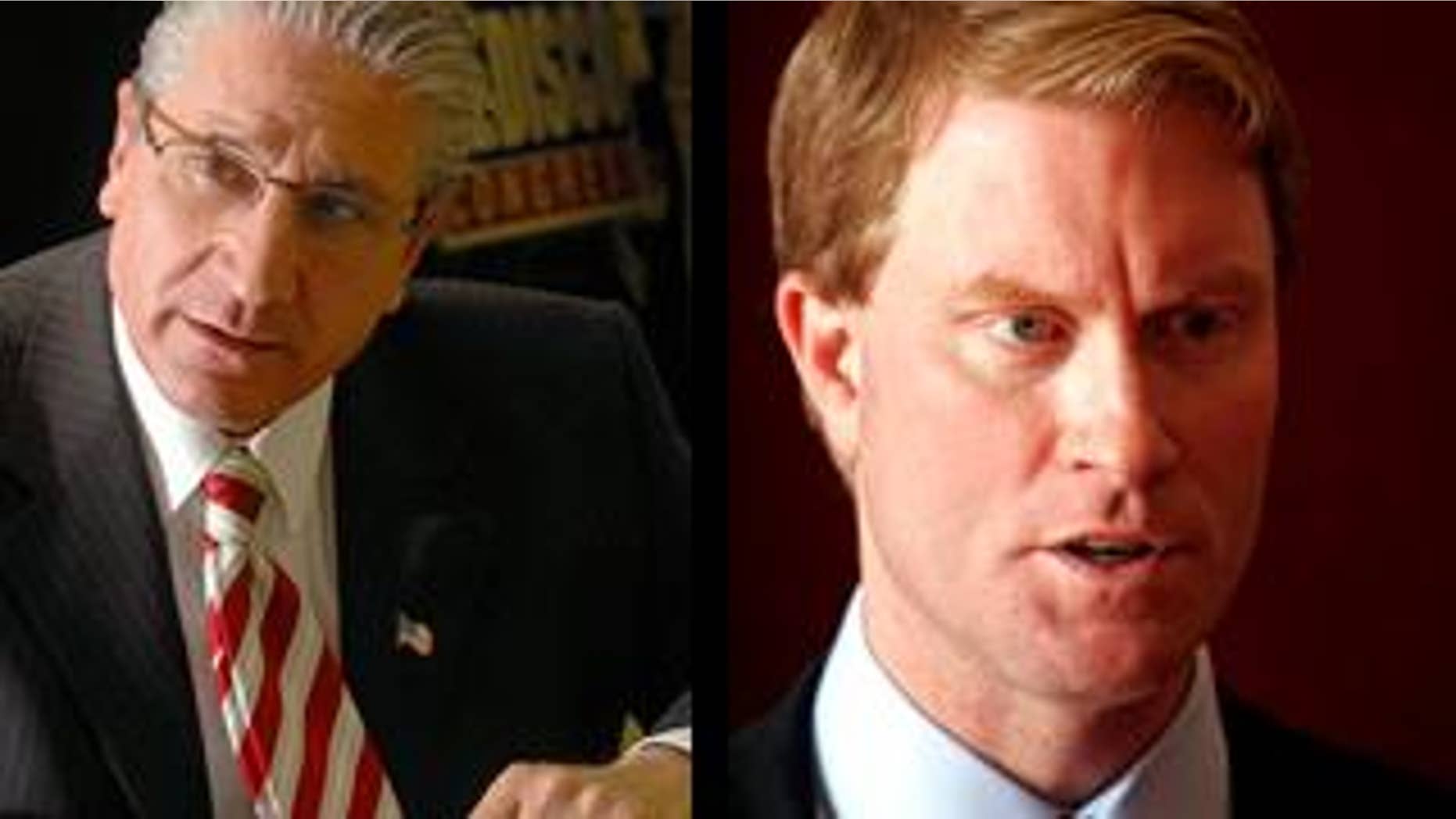 Political watchers from both parties are keeping a watchful eye on New York's 20th Congressional District, where voters will get the first chance to unleash their frustration over the $165 million in bonuses doled out to AIG executives.
A special election will be held in the district on March 31 to fill the House seat left vacant in January when Rep. Kirsten Gillibrand was appointed to replace Secretary of State Hillary Clinton in the U.S. Senate.
Although the race hasn't occupied national headlines, speculation is swirling that the AIG controversy could turn the race into a referendum on President Obama and the Democrats who control Washington. Republicans hope a victory will give them the momentum they're desperately seeking after huge electoral setbacks in 2006 and 2008.
Democratic venture capitalist Scott Murphy is running against Republican State Assembly Minority Leader Jim Tedisco in the special election to fill Gillibrand's seat.
"It may play a role if voters associate the failure to prevent AIG bonuses with the Obama administration, in which case they're going to take that out on the Democratic candidate," said Justin Phillips, a professor of political science at Columbia University.
Phillips noted that the 20th was safely Republican for decades until Gillibrand beat four-term incumbent John Sweeney in 2006.
"It wouldn't be surprising if the Republicans were to win and the National Republican Party would suggest it's some sort of referendum on the Obama administration," Phillips said. "But I think that's not the case."
Murphy, a political novice, has come within striking distance of Tedisco's lead in recent weeks, opinion polls show.
The defining issue in the race has been Obama's $787 billion stimulus package, which Murphy supports and Tedisco opposes. Both sides have linked the spending bill to the AIG bonus controversy as ammunition against the other.
"I think it helps define in the race when you have on the one side, with Scott Murphy, a venture capitalist who has been involved in providing bonuses to higher ups in the corporations that have been underperforming, then comes out and supports the stimulus package," said Matthew Walter, executive director for the New York Republican State Committee.
"It underscores the Wall Street vs. Main Street difference we have in the race between Murphy and Tedisco," he said.
Adam Kramer, a spokesman for the Tedisco campaign added, "This is a big issue of the race right now: The egregious AIG bonuses going out to these failed executives and by endorsing the stimulus package, Scott Murphy has given a green light to it."
But a spokesman for the Murphy campaign said the Democrat supports Obama's stimulus package because it will save or create 76,000 jobs in upstate New York.
"After a month of playing games with voters, career Albany politician Jim Tedisco has said he would vote "no" on creating and saving 76,000 jobs in upstate New York and "no" to the largest middle class tax cut in history," said spokesman Ryan Rudominer.
"Throughout this campaign, career Albany politician Jim Tedisco has seen his lead collapse and has resorted to running a desperate campaign based on deceptions, stunts and distractions," he added.
A Murphy campaign adviser said Murphy has regularly placed caps on executive compensation throughout his career of investing in small businesses.
"He's been emphatic for the last week in particular in calling for AIG to give the money back," the adviser said. "He thinks it's outrageous that these executives are going on lavish vacations and getting these lavish bonuses."
Political observers aren't sure which party will benefit in the short or long run
New York-based Democratic strategist Dan Gerstein said the AIG controversy may give a lift to Republicans in the 20th CD because Democrats are in power, but added that it's not a certainty. As for future elections, Gerstein said the AIG controversy could become a referendum on both political parties.
"There's blood on the hands of everyone here," he said. "There's not necessarily a partisan advantage."
Phillips said he can envision Republicans capitalizing on the controversy to boost fundraising and improve candidate recruitment.
"I think there can be some longer-term consequences in the sense that Republicans would win the seat and build some momentum," he said.
Others doubt whether the race can be considered a national referendum.
"Every congressional race that's done on a special election basis is driven by local values and conditions, because turnout tends to be so low," said Mitchell L. Moss, a professor of urban policy and planning at New York University. "You can nationalize an election when everybody is running. This is a binary choice of two candidates, not of the president."
Shripal Shah, a spokesman for the Democratic Congressional Campaign Committee, agreed, noting that some political observers thought Republican victories in special congressional elections held in Cincinnati and San Diego in 2006 had national implications for the GOP.
"What happened that fall?" he asked, referring to the electoral thrashing Democrats delivered to Republicans that gave them control of Congress.