Ahead of DADT Report, Gaga Video Rallies for Repeal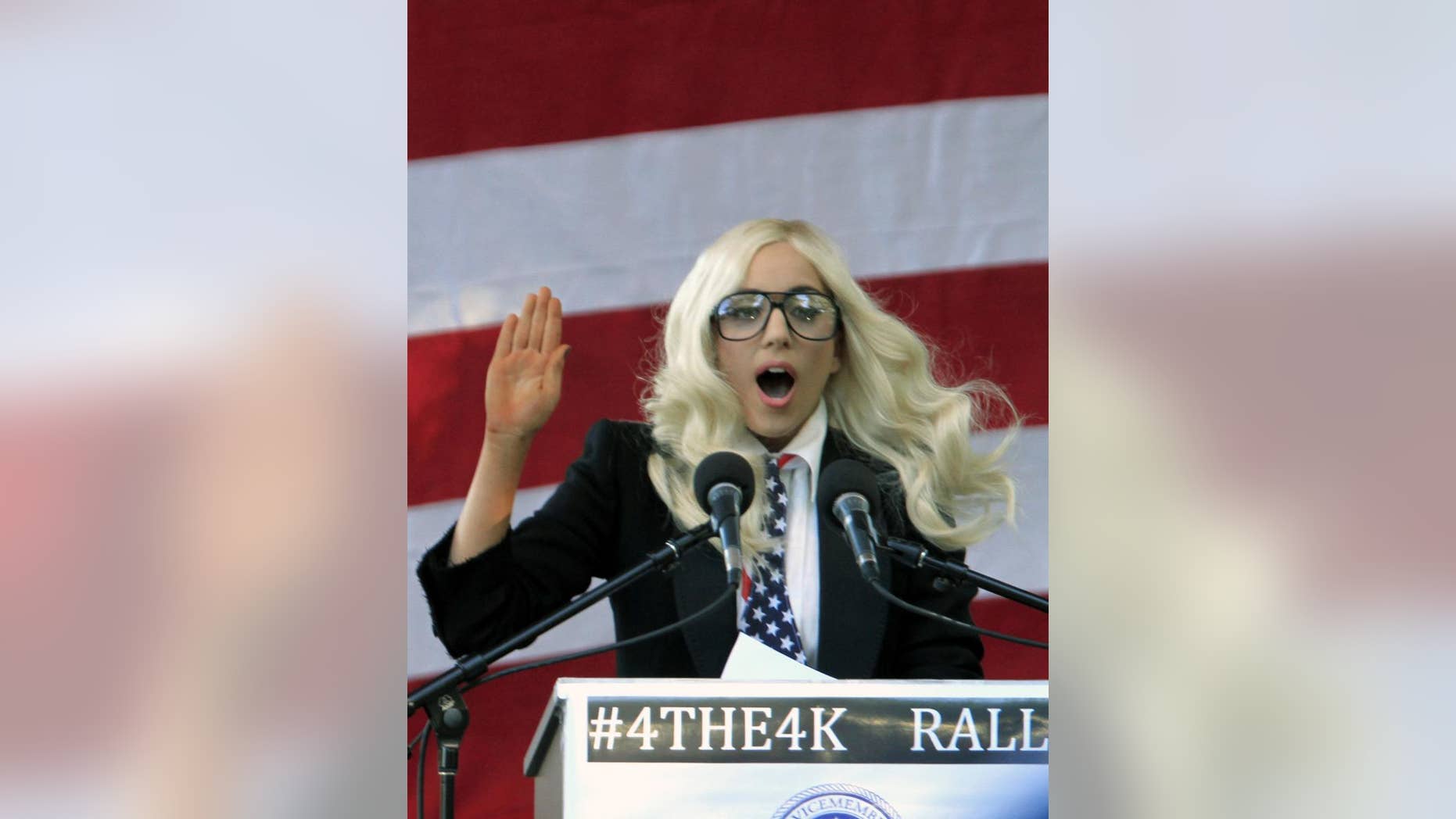 As the Pentagon prepares to release its Don't Ask Don't Tell report, pop star Lady Gaga released a new YouTube video supporting a repeal of the law. She has been a vocal supporter of ending the seventeen-year-old law barring gays from openly serving in the military.
"Hi guys, it's Gaga. I'm just here to give you an update on what's going on in Congress," the entertainer says, beginning the two minute-video. It is black and white, with Gaga sitting on a sofa glaring at the camera through dark sunglasses. Referring to the Pentagon survey, she says "We've known for many years that the overwhelming majority of Americans are ready to repeal ... the Pentagon study shows that the majority of men and women in uniform, our soldiers, feel the same way. That's great news."
The focus of the video then turns to the U.S. Senate, which has failed to pass measures aimed at repealing Don't Ask Don't Tell. "Senators, you have been put on notice by me, and by the people of this country," she says. "You said you would debate and address this law when the Pentagon returned with a strategy. Tomorrow [Tuesday] morning, you will have it. Please keep your word."
The Pentagon is releasing its report on the repeal of Don't Ask Don't Tell a day earlier than the December 1st deadline. Defense Secretary Robert Gates asked for the report to be finished a day early to give members of the Senate Armed Services Committee extra time to prepare for hearings with the Joint Chiefs of Staff.