ACORN Still Eligible for Donations Through Government's Combined Federal Campaign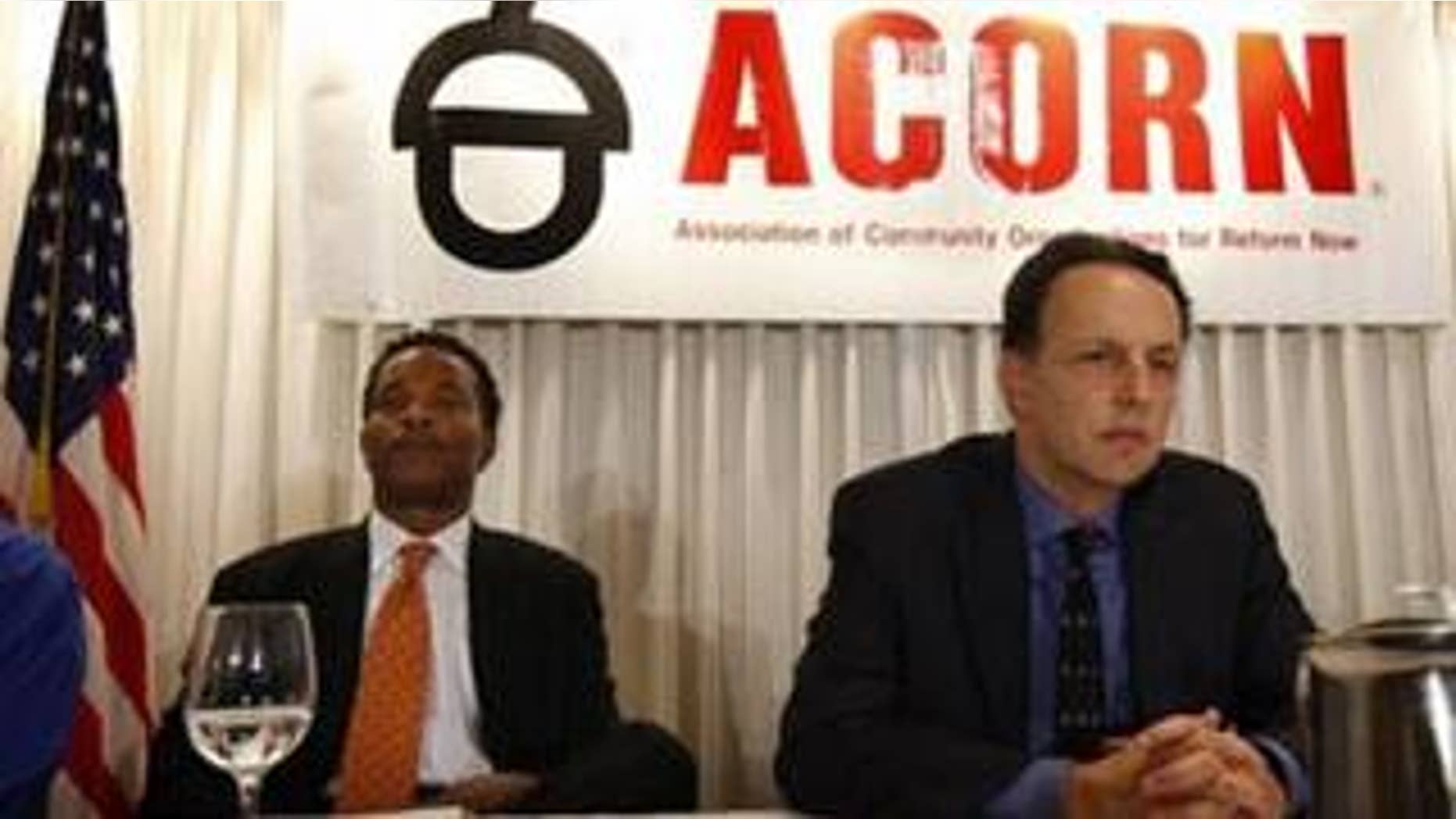 An organization affiliated with ACORN is still eligible for charitable donations through a federal program for government employees, despite complaints that the program violates recent legislation targeting the now-scandalized community group.
The affiliate organization, the ACORN Institute, will not be barred from participating in the Combined Federal Campaign, the U.S. Office of Personnel Management said. The program encourages federal employees to give to local charities.
Sen. Charles Grassley, R-Iowa, raised concerns earlier this month over the government's refusal to omit the ACORN Institute from the campaign. But Personnel Management Director John Berry said in a letter delivered to Grassley that the institute is legally eligible to receive donations through the program.
Congress voted to strip ACORN of federal funding in September after two independent filmmakers posed as a pimp and a prostitute and recorded undercover videos that appear to show counselors at several ACORN offices around the country telling them how to skirt tax and immigration laws.
The House's Defund ACORN Act prohibits any "federal contract grant, cooperative agreement or any other form of agreement (including a memorandum of understanding)" from being awarded to or entered into with the group. It also prohibits federal funds "in any other form" from being provided. The Senate's Protect Taxpayers from ACORN Act blocks the group from receiving taxpayer dollars.
Grassley, a ranking member of the Senate Finance Committee, expressed concerns over the ACORN Institute's participation in the Combined Federal Campaign, or CFC, because it is a "federal program for federal employees."
"By keeping ACORN charities on the list, the federal government is giving its seal of approval to a group that advised people to lie to the IRS. And this position is inconsistent with congressional intent, as well as the IRS and Census Bureau's stand that they no longer want to do business with ACORN," Grassley said in a statement Tuesday.
But Berry wrote in his letter to Grassley that the affiliated group, the ACORN Institute, remains eligible to receive money through the federal charity drive.
"The activities of certain offices of ACORN that have been reported in the media do not provide a legal basis for excluding the institute from the CFC," he said in his letter.
The ACORN Institute operates a "countrywide network of ACORN Centers which provide free tax preparation, benefits enrollment, and foreclosure prevention services," according to its Web site, and is closely partnered with ACORN.
Berry said in his letter that the institute's participation in the charity campaign does not violate any provision because "the CFC program does not obligate, award or pay federal funds to its participants."
Instead, Berry said, the campaign provides "an annual opportunity for federal employees to make personal donations of their own funds to participating non-profit organizations, either by way of cash, personal check or payroll deduction."
"Federal monies are not 'provided to' the ACORN Institute," he said.