ACORN Filmmaker Defends Role in Sen. Landrieu Phone Scheme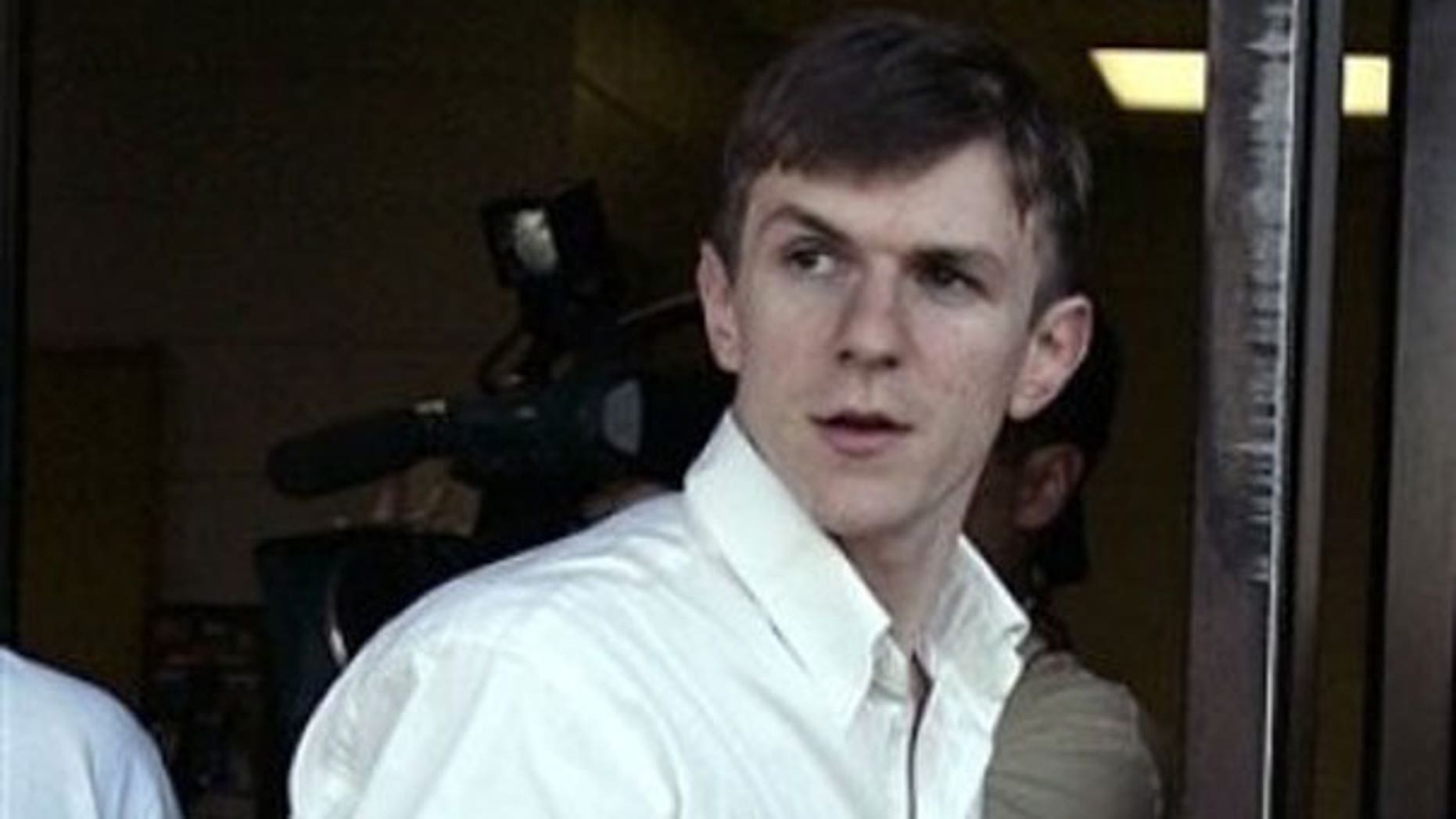 James O'Keefe, the conservative filmmaker who famously posed as a pimp to expose wrongdoings at ACORN, defended himself Friday in the wake of his arrest on accusations that he tried to tamper with the phones of Louisiana Sen. Mary Landrieu.
In a written statement, O'Keefe, who was one of four men arrested in the alleged scheme, said they went to Landrieu's office to investigate reports from constituents that they were unable to get through to the Democratic senator by phone. He said he did not try to wiretap or bug Landrieu's phones.
But he added, "On reflection, I could have used a different approach to this investigation, particularly given the sensitivities that people understandably have about security in a federal building. The sole intent of our investigation was to determine whether or not Sen. Landrieu was purposely trying to avoid constituents who were calling to register their views to her as their senator."
Federal authorities said two of the men posed as telephone workers wearing hard hats, tool belts and fluorescent vests when they walked into Landrieu's office in a federal building in New Orleans on Monday. The other two are accused of helping to organize the plan.
O'Keefe and the other three, one of whom is the son of a federal prosecutor, have been charged with entering federal property under false pretenses for the purpose of committing a felony. There is no allegation of wiretapping mentioned in the FBI affidavit.
Click here to read the affidavit.
O'Keefe allegedly was using a camera on his cell phone in the reception area of Landrieu's office to record two of the other men, who told staff members they needed to check the senator's phone system -- specifically the phone closet, where the system's wires are kept.
If convicted, each suspect faces up to 10 years in prison, a fine of up $250,000 and three years of supervised release following any prison term, according to the Justice Department.
In his statement Friday, O'Keefe blasted some media outlets, including The Washington Post and MSNBC, for inaccurate reports about his arrest.
"MSNBC falsely claimed that I violated a non-existent 'gag order.' The Associated Press incorrectly reported that I 'broke in' to an office which is open to the public," he said. "The Washington Post has now had to print corrections in two stories on me.
"The public will judge whether reporters who can't get their facts straight have the credibility to question my integrity as a journalist," he said.
Last year, O'Keefe, a 25-year-old self-described investigative journalist, posed as a pimp in the hidden-camera videos that embarrassed ACORN, whose political affiliates have registered hundreds of thousands of voters in urban and other poor areas of the country.
After the uproar over O'Keefe's videos, ACORN lost government and corporate contracts and the support of President Obama, who once was a former community organizer. The president also represented ACORN in a 1995 lawsuit when he was practicing law in Chicago.
Fox New's Eric Shawn contributed to this report.