Filmmaker Who Targeted ACORN Appears in Court on Felony Charges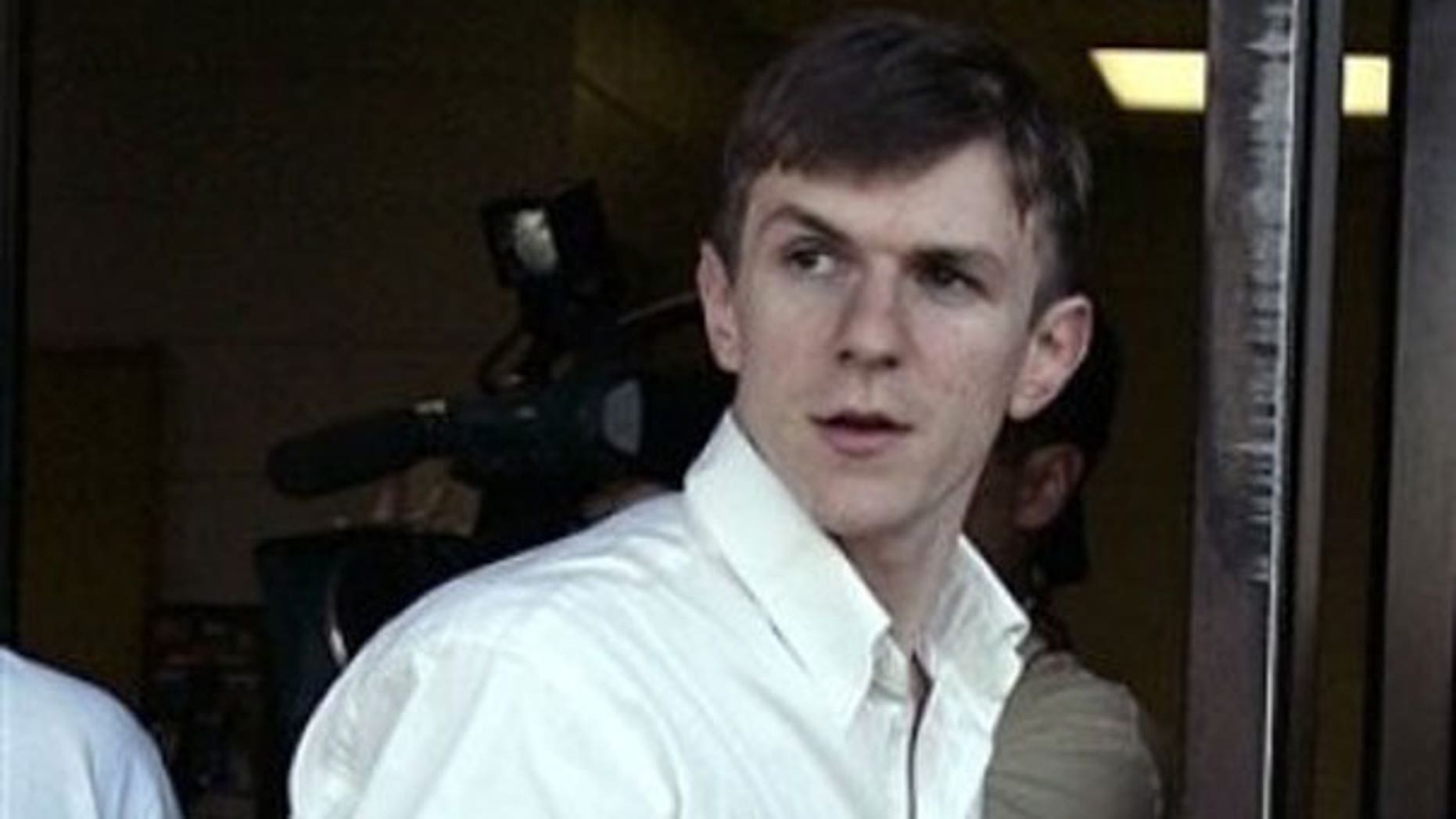 Three of four men charged with illegally entering the New Orleans office of Democratic Sen. Mary Landrieu returned to court Wednesday for pretrial meetings with authorities.
Defendants James O'Keefe, Joseph Basel and Stan Dai all carried suitcases and declined comment. The fourth suspect is Robert Flanagan.
Federal authorities said two of the men posed as telephone workers wearing hard hats, tool belts and fluorescent vests when they walked into the senator's office inside a federal building in New Orleans on Monday. The other two are accused of helping to organize the plan.
The most well-known of the suspects is O'Keefe, a 25-year-old who posed with an associate as a pimp and prostitute to film undercover videos at offices of the liberal community group ACORN.
Federal officials did not say why the men allegedly would want to interfere with Landrieu's phones or whether they were successful. Landrieu has been in the news recently because she negotiated an increase in Medicaid funds for her state before announcing her support for Senate health care legislation.
O'Keefe and the other three, including the son of a federal prosecutor, have been charged with entering federal property under false pretenses for the purpose of committing a felony.  There is no allegation of wiretapping mentioned in the FBI affidavit obtained by FoxNews.com.
Click here to read the affidavit.
O'Keefe allegedly was using a camera on his cell phone in the reception area of Landrieu's office to record his accused accomplices, who told staff members they needed to check the senator's phone system -- specifically the phone closet, where the system's wires are kept.
After handling the phone, "Flanagan and Basel next requested access to the telephone closet because they needed to perform work on the main telephone system," U.S. Attorney Jim Letten's office said Tuesday.
The men were directed to another office in the building, where they're accused of again misrepresenting themselves as telephone repairmen.
The men's motives remain unclear, though a source close to O'Keefe told Fox News on Tuesday that the men were not trying to wiretap Landrieu's phones.  Authorities reportedly found a listening device in one of the suspect's cars.
In an e-mail sent to Fox News on Wednesday, O'Keefe's father, also named James, wrote:  "We are not aware of all the facts in James case and cannot make a comment accordingly. However, James is an honest and passionate journalist who has tried to reveal truths. We are confident in his integrity and sincerity and believe that after all the facts are known his intent and purpose in this matter will be understood."
O'Keefe was the brains behind a series of undercover videos which have caused major problems for ACORN -- the Association of Community Organizers for Reform Now -- which typically has been associated with liberal causes and has been the target of Republican attacks for years. It is known for registering hundreds of thousands of voters in urban and other poor areas of the country but also has faced voter fraud allegations.
ACORN head Bertha Lewis condemned O'Keefe's actions on Wednesday, saying it is "further evidence of his disregard for the law in pursuit of his extremist agenda."
The four men accused in the plot shared a common experience as young ideologues writing for conservative publications.
O'Keefe and Basel, 24, formed their own conservative publications on their college campuses. Dai, 24, was editor of his university's conservative paper and directed a program aimed at getting college students interested in the intelligence field.
Flanagan, 24, wrote for the New Orleans-based conservative Pelican Institute and had recently criticized Landrieu for voting in favor of health care legislation after securing a Medicaid provision helpful to her state.
O'Keefe was a featured speaker at a Pelican Institute luncheon days before his arrest, though institute president Kevin Kane said Wednesday that he had no idea what happened at Landrieu's office or what the four were doing there. Flanagan, son of the acting U.S. Attorney for the Western District of Louisiana, was a contract worker for the institute, mostly writing for its blog.
"Robert has done terrific work and I think very highly of him, and am very sorry to see him in this difficult situation," Kane said.
Democratic National Committee spokesman Hari Sevugan said Republicans once praised O'Keefe as an American hero, "yet today, in light of these deplorable and illegal attacks on the office of a United States senator by their champion, Republicans have not offered a single iota of disgust, a whisper of indignation or even a hint of outrage."
In October, Rep. Pete Olson, R-Texas, sponsored a resolution praising O'Keefe and the woman who posed as a prostitute, Hannah Giles, for their investigation of "fraudulent and illegal practices and misuse of taxpayer dollars" by ACORN. Thirty-one Republican congressmen signed on as co-sponsors.
In response to the arrests, Olson said that "if recent events conclude that any laws were broken in the incident in Sen. Landrieu's office -- that is not something I condone."
Fox News' Eric Shawn and The Associated Press contributed to this report.