Accused Sept. 11 mastermind's prison manifesto backs off using violence to spread Islam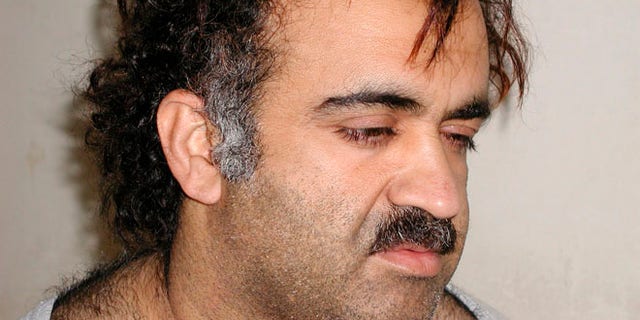 The accused mastermind of the Sept. 11, 2001, terror attacks now suggests that Islam should not spread through violence -- a departure from his publicly held beliefs that Muslims should wage violent jihad against the United States and other non-Muslim countries.
Khalid Sheikh Mohammed expressed his thoughts in a 36-page manifesto, written while in the U.S. detention facility in Guantanamo Bay, Cuba, and during the pretrial phase of his military commission trial.
Mohammed writes the Koran "forbids us to use force as a means of converting" others.
He wrote the document -- "The Road to Real Happiness" -- this fall and asked his lawyers to distribute it to the judge and other court officials.
Officials scoured the document for classified information, then released it to court officials. The document, which includes quotes from George W. Bush and Pope Benedict XVI, was obtained first by the Huffington Post and Great Britain's Channel 4.
Though Mohammed notes in the document that "truth and reality never comes by muscles and force," the timing of its release suggests he might in fact be trying to influence public opinion or trying to avoid a death-penalty sentence.
Mohammad has been identified as a major architect of Osama bin Laden and his Al Qaeda terror network's 9/11 attacks, and confessed to investigators that he killed Wall Street Journal reporter Daniel Pearl in 2002. He was captured in Pakistan in 2003.
His writings show he nevertheless remains critical of the West, opposing abortion, same-sex marriage and arguing that wealth does not bring happiness.
The document is supposed to be the first in a three-part series with later installations defending the 9/11 attacks as an act of self-defense and criticizing the U.S.-led invasions of Afghanistan and Iraq.