A Circus for Rahm's Residency Objections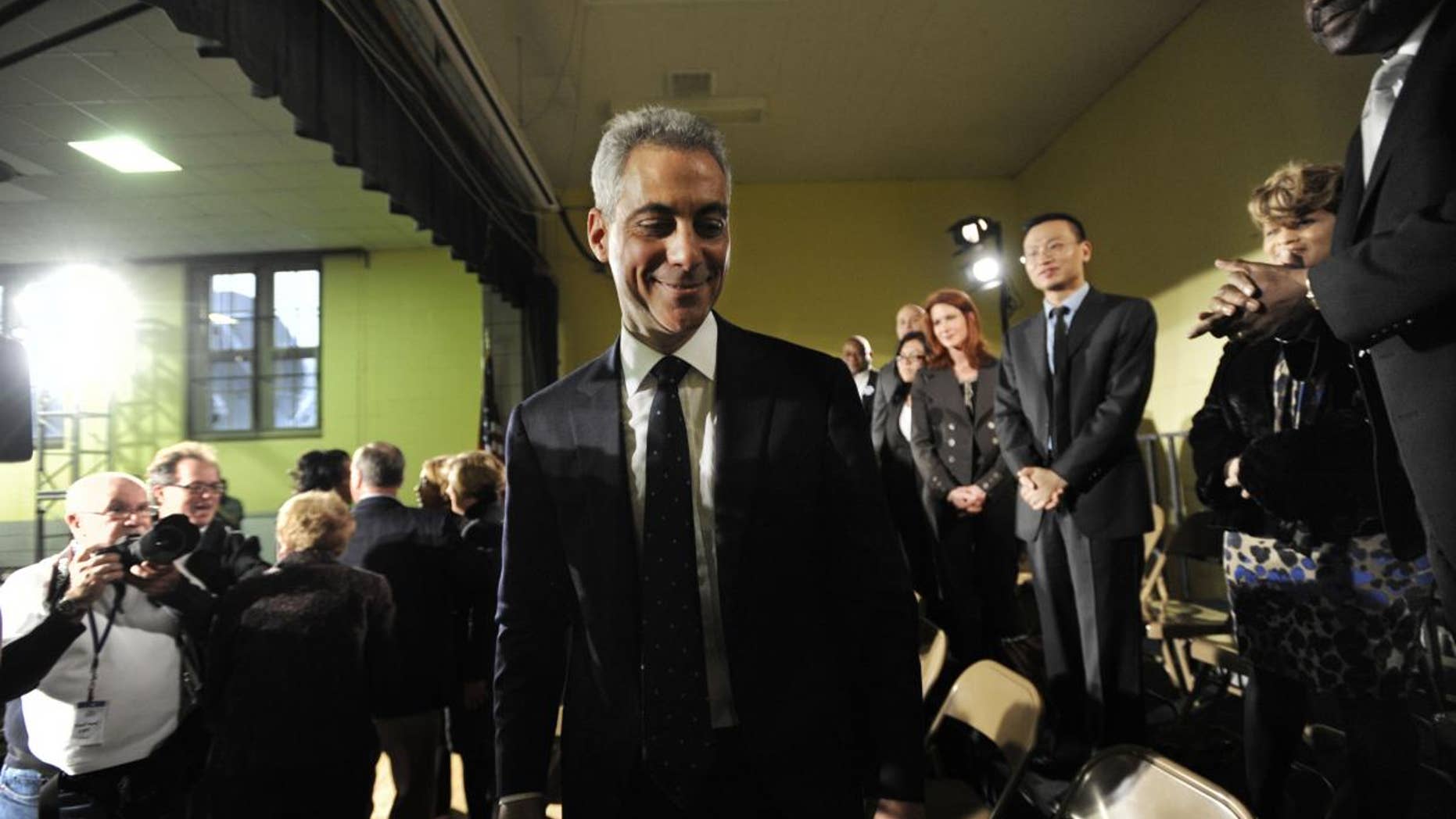 Having served as an attorney in the Reagan administration, Republican Joe Morris seems an unlikely pick to preside over the hearings that sort through the objections to Rahm Emanuel's legal status as a mayoral candidate in Chicago. With his chubby face, bow tie and American flag lapel pin, Morris looks out of place seated at a temporary table before a sea of haphazardly strewn folding chairs and standing objectors.
There was a new objection thrown into the challenges over Emanuel's residency, signature collection and financial disclosures. This one says he failed to purchase city stickers for his car in the years 2007, 2008 and 2009. Therefore, he owes the city money and people in debt to the city are ineligible to run for office. Rahm's spokesman Ben LaBolt, says Emanuel's car is up to date on the stickers and calls the new objection, "an irrelevant diversion from what matters."
Meantime, there were 32 individual objections to sort through. Many of them are overlapping; many are filed by private citizens. Such as Jeff Joe Black who wore mutton chop sideburns and a button that read "Indict Rahm." There was Sylvester Hendricks, who referred to himself as "The Honorable Sylvester 'Junebug' Hendricks." When Morris noted that "Junebug" had not completed the paperwork for his objection, Hendricks responded, "I have carpel tunnel. If somebody wants to help fill it out, I'll do it." And a woman who identified herself as Queen Sister (apparently that's her legal name) wanted to challenge Morris' position overseeing the objections because he had once been censured for his handling of an immigration case.
Morris encouraged Ms. Sister and another objector to get their concerns in writing and filed with the election board.
Be thankful I'm giving you the Reader's Digest version here. This hearing went on for a while. In the end, Morris established another hearing for Friday to coordinate witnesses and evidence to be presented next week. An established Chicago election law attorney and leader in the anti-Rahm charge, Burt Odelson, realized that each of the objectors would be in position to grill his witnesses. "I'm hesitant to allow 32 people to question the witnesses. I'm afraid it might turn into a zoo," he said.
Oh, by the way, that guy who rented Rahm's house and refused to move when Emanuel came back then took things a step further by announcing his own candidacy for mayor, Rob Halpin is his name. He dropped out of the race today. Halpin was facing some challenges over the validity of the signatures collected on his petition to become a candidate.