79 Days to Decide: Sidebar Issues Don't Subtract From Voters' Focus on Economy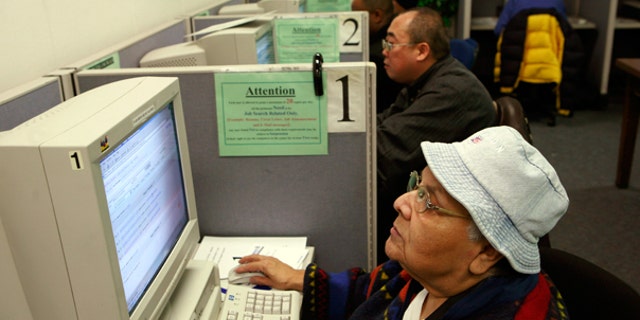 Read my lips: It's the economy, stupid.
Tea Parties, President Obama's popularity, the mosque near Ground Zero, birthright citizenship, illegal immigration. All are mentioned as possible influences in the November midterm election, but ask any politician or pundit trying to divine voter concerns and it all comes down to one issue: the financial health of the nation -- with a little George W. Bush thrown in.
"More people believe that Elvis Presley is alive than the stimulus created jobs," said Rep. Kevin McCarthy, R-Calif. "(Democrats) have not created jobs as we move forward and that is what the debate is going to be about."
Republicans "are counting on the fact that the American people are somehow going to have a bout of collective amnesia come these elections," Rep. Chris Van Hollen, D-Md., the head of the Democratic Congressional Campaign Committee, said in an appearance with McCarthy on CNN. "George Bush's last day in office, we saw this country losing 700,000 jobs a month. And it takes time to turn things around."
As growth in the gross domestic product shrivels, the deficit increases, unemployment remains around 9.5 percent, the U.S. loses its competitive edge globally and tax increases loom, it's easy to turn away from the floundering economic picture and focus on other matters -- for instance, President Obama's back-and-forth soliloquy on whether the Park 51 mosque should be built two blocks from where the World Trade Center stood. On Friday, he essentially said it should, then on Saturday he said he wasn't making a judgment on its location, then later his spokesman emphasized that the president meant what he said on Friday.
"It was ... probably the dumbest thing that any president has said or candidate has said since Michael Dukakis said it was OK to burn the flag," Republican strategist Ed Rollins said on CBS' "Face the Nation." "Intellectually, the president may be right, but this is an emotional issue, and people who lost kids, brothers, sisters, fathers, what have you, do not want that mosque in New York, and it's going to be a big, big issue for Democrats across this country."
"I'd like to hear what other elected officials in New York -- the two United States senators and other local officials -- think about this. And the American people will render their verdict," said Sen. John Cornyn, R-Texas, chairman of the National Republican Senatorial Committee.
Looking at other matters, illegal immigration and border security are a hot topic along the southwest United States and beyond. But will it rise to the top of the voters' agendas?
"I don't think immigration is actually going to be much of an issue in the campaign," former Republican National Committee Chairman Ed Gillespie said on CBS' "Face the Nation. "I think it's an issue in the media quite a bit, but I think the issue in this campaign is going to be jobs and the economy."
"I think the immigration issue will be an issue in the election because it shows how far and how extreme some of these Republican candidates are," said Democratic National Committee Chairman Tim Kaine, appearing with Gillespie.
The water cooler chatter on the foibles of current RNC Chairman Michael Steele is also unlikely to make a big dent in voter decisions.
"He's obviously been a disaster," Rollins said. "Michael Steele has failed miserably to do the things you're supposed to do: raise money, basically go out and articulate a message. It's not going to matter, though. In 11 weeks from now, what he says or does in the next 11 weeks is not going to matter."
Racial and ethnic politics have been widely covered in the news this year, most recently with Senate Majority Leader Harry Reid saying he doesn't understand how Hispanics can be Republicans, a comment that arose as some conservatives and Republicans discuss overturning the 14th Amendment, which allows people born in the United States to become citizens automatically.
"This is a party whose leaders will not even sit down at the table to discuss immigration reform, and yet they think that doing a political stunt like talking about amending the Constitution makes sense," Kaine said. "We shouldn't be going around raising wacky ideas, like redrafting or withdrawing the 14th Amendment."
But the debate over birthright citizenship is unlikely to win or lose anyone an election. To some extent, not even the candidates or their unusual biographies are the central focus of this year's election.
For example, Connecticut Senate candidate Linda McMahon, who owns World Wrestling Entertainment, "is not an establishment politician, not someone who's a career Washington figure, not someone who is a conventional candidate. And this is a good year, by the way, for that," Gillespie said.
The year 2010 "is a very, very difficult primary season for both parties, frankly, because people are very upset. They're very frustrated. ... And so this is a very unpredictable season," said Sen. Jack Reed, D-R.I., who appeared with Cornyn on "Fox News Sunday."
What all the commentators do agree on -- at least as the issue -- is that this election will come down to basics -- whether Americans have jobs, incomes and financial security.
"These races are going to be decided based on how people feel about the economy, how they feel about spending and debt," Cornyn said.
"This is going to be about jobs," McCarthy said.
"Who's trying to bring the economy back? Who's trying to stop it for what?" asked Democratic Pennsylvania Gov. Ed Rendell. "If the American people understand that, you'll see a change."
"The only party that's ever done anything about deficits in this country has been the Democratic Party in recent years. And if you want to fight deficits, don't put the Republicans back in. They'll blow it sky-high," Kaine said.
"President Obama and this White House have created more debt in 20 months than President Bush in eight years," Gillespie said. "We're looking at the largest tax increase in American history, that's going to take place on January 1, 2011. It's going to hit investors. It's going to hit employees. It's going to hit small-business owners. It's going to hit people with children. It's going to hit people who are married."
Click here for more "days to decide" coverage of the Nov. 2 midterm election countdown.