54 Days to Decide: Feingold Facing Uphill Battle That Could Give GOP Control of Senate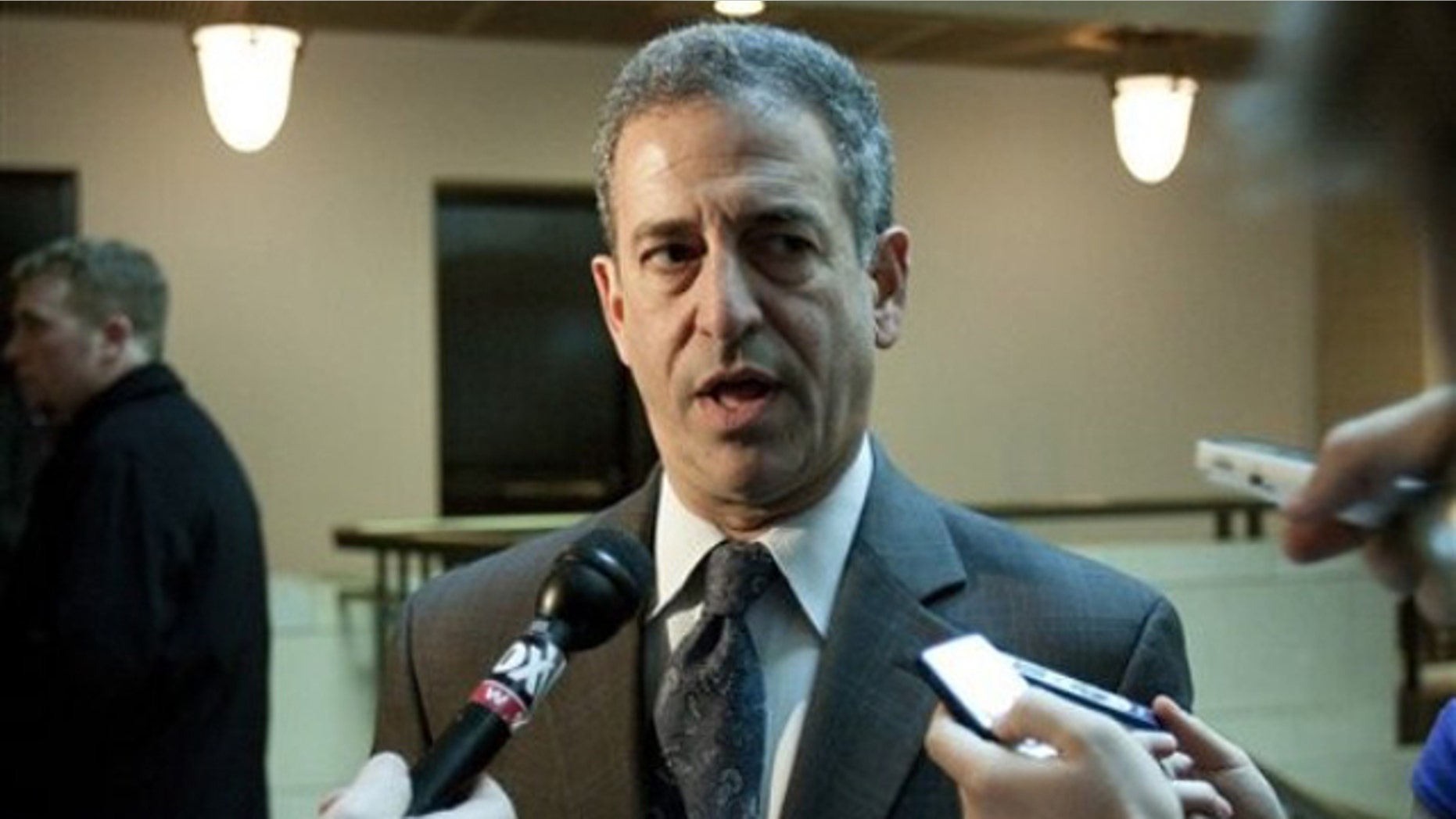 Sen. Russ Feingold, D-Wis., a liberal icon in the Senate for 18 years, gives himself a good chance at winning a fourth term in November despite mounting evidence that suggests otherwise.
"The best indicator for Feingold is that almost none of the polls out there have him above 50 percent, and that's that threshold an incumbent needs to be at," Ken Mayer, a professor at the University of Wisconsin.
The Real Clear politics average of public polls going back to late June has the contest a statistical tie with GOP newcomer Ron Johnson.
"I knew Sen. Feingold was vulnerable," Johnson told Fox News.
While Feingold was a clear favorite earlier this year, he has appeared increasingly vulnerable as Johnson, who was a virtual unknown six months ago, and Republicans nationwide have tapped into voter anger and fears about the economy and increasing discomfort with President Obama and Democrats.
If Johnson captures Feingold's seat, that could give Republicans a Senate majority. Feingold's seat is among 11 Democratic seats in play this November. Democrats now hold a 57-41 advantage in the Senate, plus two independents who side with them.
But Johnson still has to win a primary Tuesday against cash-strapped and little-known opponents. Dave Westlake is a Watertown small-business owner who enjoys support from some Tea Partiers, and Stephen Finn is a Milwaukee plumber.
Johnson has spent $4.5 million of his own pocket compared with $4.2 million for Feingold. But Johnson has outspent Feingold 3-1 on television ads, according to CMAG, an independent firm that tracks TV advertising.
Johnson has said he's prepared to spend as much of his personal wealth as necessary to win, a total he said could be in the $10 million to $15 million range. That's still a pittance compared with the $104 million of her own money that billionaire Republican and former eBay chief executive Meg Whitman has pumped into her campaign for California governor.
Rick Scott, a former health care CEO, spent more than $25 million of his own money for a string of TV ads to win the GOP nomination for governor. Former World Wrestling Entertainment CEO Linda McMahon has said she's willing to spend up to $50 million of her own money to win retiring Democrat Chris Dodd's Connecticut seat in the Senate.
Johnson's campaign goals largely reflect the GOP platform. He wants to cap spending, extend the Bush tax cuts and undo the health care overhaul.
"You're not going to be able to get repeal with President Obama in office," Johnson said. "But I think you gain one of the Houses and you certainly can stop funding the bill and you can stop its implementation."
But Johnson's campaign has stumbled on occasion. He drew scorn last month when he said he "absolutely (does) not believe" in the science of man-caused climate change.
"It's far more likely that it's just sunspot activity or just something in the geologic eons of time," he said.
Feingold called that explanation "not credible" and painted Johnson as a science lightweight.
Johnson's ambiguous statements on whether he would support drilling for oil in the Great Lakes allowed Feingold to attack him in TV ads. Johnson later made clear he opposes it.
Feingold, meanwhile, has been using his blue-collar appeal to fire up voters.
"Hey! How are you guys!" Feingold shouted at a recent Labor Day parade.
"Keep fighting for us Russ!" a man in the crowd yelled. "Keep fighting for us!"
And the union-friendly senator knows Wisconsin's blue collar workers have been taking their lumps. Other states have higher unemployment than Wisconsin's 7.8 percent. But in the last decade, the state's lost 177,000 manufacturing jobs. Of those who are still working, almost one in four earn wages that still leave them below the poverty line.
Feingold says bad votes are behind lost jobs but that's not him.
"People that voted for these trade agreements should not be re-elected," Feingold said. "People have voted for Wall Street bailouts maybe should not be re-elected. I voted against all of those things. I voted against the Bush deficit spending."
While Feingold has stood with Obama on several key issues, including the $814 billion stimulus package and health care overall, he has criticized the president's strategy in Afghanistan and opposed a Wall Street reform measure for not being strong enough. In 2008, he also opposed the financial bailout for banks and financial institutions that many Democrats, including Obama, supported.
Now Feingold is casting himself as David and Johnson as Goliath, saying Johnson is trying to use his personal fortune to buy the seat. "I can't buy it, I have to earn it, and I'm very happy to be doing that," he said.
Fox News' Steve Brown and The Associated Press contributed to this report.