2 Democrats in bruising primary battle for Nevada governor's seat
It's the toughest race in Nevada – two Clark County commissioners, both Democrats, seek to rally the base in a year when the party truly believes it can win the governorship for the first time this century.
"I'm the best candidate because I have the experience," said Steve Sisolak, Clark County Commission chair.
But his opponent, Chris Giunchigliani, insists she's the party's best hope.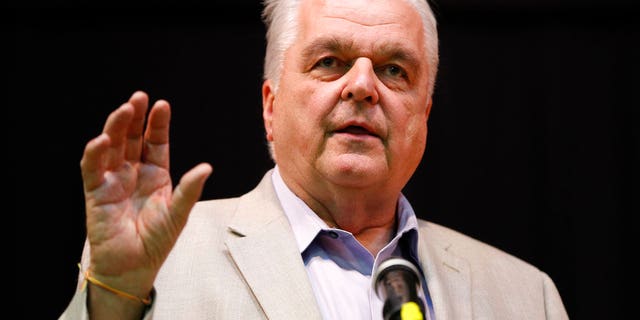 "I've been a progressive since before it was a word," she said.
Hillary Clinton has weighed in to boost Giunchigliani's liberal credentials, telling voters in a taped robocall, "I've known Chris for many years, and I've seen how she's been an extraordinary progressive leader for Nevada."
Nevada has not had a Democratic governor in two decades, and both are vying to replace Gov. Brian Sandoval, who cannot run again because of term limits. The winner of Tuesday's primary will likely take on Republican state Attorney General Adam Laxalt, who is expected to breeze through the primary, brushing aside the challenge of State Treasurer Dan Schwartz, in November.
The Democratic candidates have pledged to stand up to Trump and the National Rifle Association.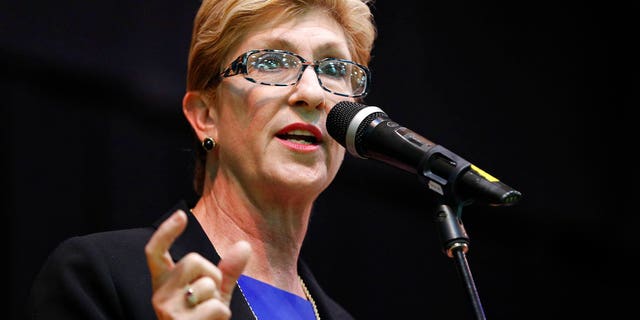 Sisolak is chair of the powerful governing body for Clark County, which includes the Las Vegas Strip and about two-thirds of the state's residents. The 64-year-old became a prominent figure in the wake of an October mass shooting outside a hotel-casino on the Strip and he's been outraising his opponents in the primary.
But Giunchigliani paints Sisolak as being too moderate and has knocked him for receiving an "A-" minus rating from the NRA in 2012.
Giunchigliani, who goes by "Chris G," is a 63-year-old former state legislator and teacher.
The Democratic race has a bizarre election subplot tinged with allegations that Giunchigliani, a Clark County commissioner known as Chris G, was soft on sexual predators while she was an assemblywoman.
"Chris G single handedly protected perverts," said an ad by a group supporting Sisolak.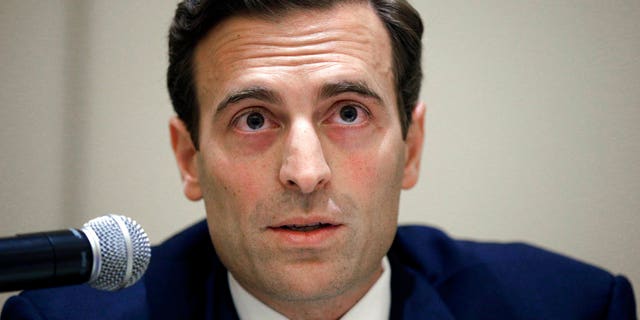 Giunchigliani responded with her own ad telling the story of an 8-year-old sexually abused girl before surprisingly revealing: "That 8 year old girl was me."
Giunchigliani has courted the women's vote, though she insists women shouldn't only vote for her because of her gender.
"I don't want people voting for me just because I'm a woman," she said, "but I do believe that's an added value."
But she doesn't argue with Sisolak's contention that Nevadans are more focused on each candidate's policies rather than gender.
"They don't vote for someone in Nevada based on their gender anymore," Sislak said, "than they do based on their height or their weight."
Laxalt, a retired lieutenant in the U.S. Navy who has been the state's chief prosecutor since 2015, is already focusing on November and a so-called blue wave for Democrats. He told Fox News the idea that Democrats will sweep the elections in Nevada during the general election is a farce.
"There is no blue wave here. It doesn't exist," he said. "In fact, we're looking for a red wave."
Includes reporting by The Associated Press.