1.3 million to lose unemployment benefits as Obama pushes for aid extension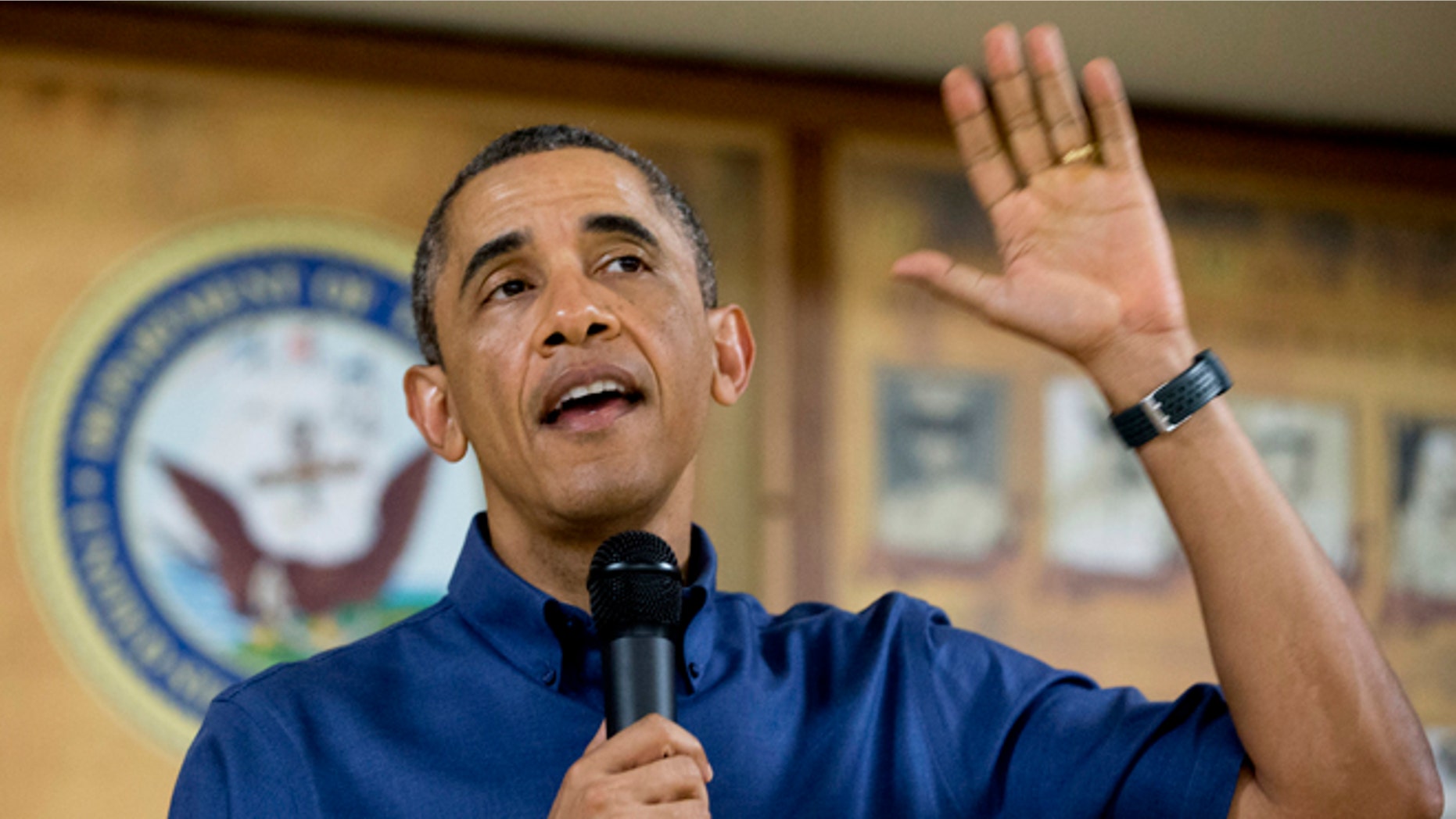 The nation's long-term unemployed will be cut off from federal unemployment benefits on Saturday, even as President Obama offers his support to two senators proposing to extend expiring federal jobless aid.
Republican Sen. Dean Heller of Nevada and Democratic Sen. Jack Reed of Rhode Island have proposed extending for three months benefits that more than 1 million Americans will lose. Obama called the two senators separately on Friday, describing it as an urgent economic priority.
"This morning, the President placed separate telephone calls to Senator Jack Reed and Senator Dean Heller to offer his support for their proposal to extend emergency unemployment benefits for three months," White House Principal Deputy Press Secretary Josh Earnest said in a statement.
"The President said his administration would, as it has for several weeks now, push Congress to act promptly and in bipartisan fashion to address this urgent economic priority."
Obama says the abrupt cut-off in cash assistance during the holidays will hurt economic growth and jobs.
Economic adviser to the president Gene Sperling says the Senate will hold a vote on the proposal as soon as Congress returns next month.
An estimated 1.3 million people will be cut off when the federally funded unemployment payments end Saturday.
Some 214,000 Californians will lose their payments, a figure expected to rise to more than a half-million by June, the Labor Department said. In the last 12 months, Californians received $4.5 billion in federal jobless benefits, much if plowed back into the local economy.
More than 127,000 New Yorkers also will be cut off this weekend. In New Jersey, 11th among states in population, 90,000 people will immediately lose out.
Started under President George W. Bush, the benefits were designed as a cushion for the millions of U.S. citizens who lost their jobs in a recession and failed to find new ones while receiving state jobless benefits, which in most states expire after six months. Another 1.9 million people across the country are expected to exhaust their state benefits before the end of June.
Republicans and some Democrats will likely want to make sure that any proposal to extend federal unemployment benefits is paid for. Many of them look at signs of economic growth and an unemployment rate now down to 7 percent and expected to drop further as evidence the additional weeks of benefits are no longer necessary.
The effect of jobless benefits on the unemployment rates has been fiercely debated for decades. To qualify, people have to be seeking work. Conservative lawmakers such as Sen. Rand Paul of Kentucky argue that the payments aggravate rather than relieve unemployment.
The Associated Press contributed to this report.