'Tell me who you are' -- 3 reasons to share your story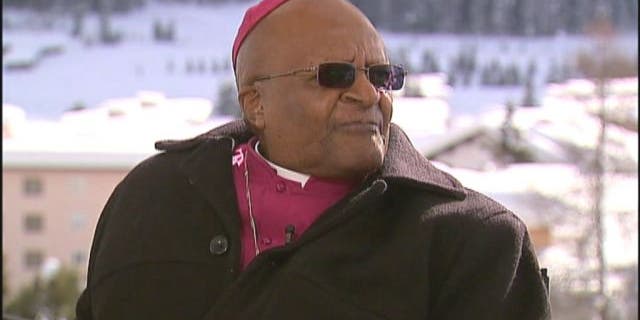 It was a life-shifting question from South African social rights activist and Anglican Bishop Desmond Tutu inviting me to tell him about my life – "Not what you've done, but who you are."
No one had ever asked me such a question before.
Most of us expect the inevitable question of "What do you do?" from strangers. When you can respond to "Tell me who you are" a dramatic shift happens in your engagement with others and your experience of life.
It was 1980 and I was in my first one-on-one meeting with Tutu. I had decided that instead of serving in the South African military -- which enforced apartheid -- I would go to jail. I didn't know if I could survive prison so I went seeking Tutu's advice.
[pullquote]
I was a 22-year-old privileged white kid in the presence of a 49-year-old internationally known human rights activist who was an iconic figure to me. I was honored to be in his presence and my nervousness quickly gave way to being floored by his unexpected question.
As I told him about the physical pain that had transformed my life during two spinal surgeries as a teenager I wondered why I was intuitively telling him these details. I spoke about the loneliness and fears while hospitalized for six weeks at a time.
I related how a book I read and re-read in the hospital by Trevor Huddleston had upended my life.
Huddleston described the vibrant multi-ethnic, multi-cultural community he had served outside of Johannesburg that had been bulldozed by the apartheid government because of those defining qualities.
I described Huddleston's book as my first conscious awakening to the realities of my own country and an invitation to be involved in the anti-apartheid movement.
When I told Tutu that Huddleston had been like a visitor to me in the hospital he burst out laughing!
I wondered what I had said to evoke such a reaction.
After settling down Tutu told me of the loneliness and fears he had experienced as a teenager hospitalized with tuberculosis. Then he said, "Trevor Huddleston was my priest. He used to visit and read stories to me."
In that moment I realized how profound Tutu's simple question was. "Tell me who you are" is an invitation to discover who we are in oneness with others revealed through unexpected connecting stories. It is why the question matters for the sake of our well-being and that of the world.
On the surface anyone might have assumed that there not much of a common thread to our lives. Yet his question revealed shared transformation, decades apart.
On this new common ground he said that there would be a time for young men like me to go to jail for refusing to serve but that time was not now. He arranged for me to leave the country and within ten days I was on a flight to New York City.
So how do you respond to the question of "Tell me who you are" and what does it mean for your life?
Own the fullness of your story! When we are mindfully aware of the arc of our story it becomes an invitation to see the many threads woven together. Instead of banishing the painful or fearful experiences to a closet, choose a trusted guide or mentor to be authentic with.
Tell your stories in a safe environment and listen to yourself with expectancy about what they reveal or point to. Your own courage will become a mirror to loving yourself.
The fear, loneliness and physical boundaries of the spinal surgeries could have handicapped my view of myself. I could have chosen to live with anger, resentment or pity.
Instead it offered me the gift of compassion and empathy towards others. Instead of youthful invincibility my awareness of the frailty of human life became an invitation to live life fully in every moment.
Most of us prefer the joyous, happy and wonderful experiences of our journey. Yet it is usually the challenging parts of our story that shed new light on how we choose to live with gratitude and delight.
When you own the fullness of your story, the superficiality of "tell me what you do," becomes a poor substitute for "tell me who you are" that reveals your richly textured life egging you on to live fully alive.
Listen with curiosity. Like the ever-expanding Universe, the arc of your story reveals new insights and wisdom in each new season of your life.
Instead of living with regret, shame or embarrassment about some part of your story those defining experiences invite you to develop new tenderness and compassion toward yourself.
That combination of attentiveness and self-love takes you beyond self-absorption to a life that is enlivened by curiosity. You intuitively become engaged with others because you want to know what their story reveals. Like the unexpected connecting story that Tutu and I shared, you discover surprising connection with others. Like mine, your life is changed by those encounters.
Cultivate Awe. Studies reveal that our capacity for awe expands our sense of fulfillment, meaning and satisfaction. When I experience awe in nature, music or a soaring architectural space I am awake to being part of the grandeur of life beyond any confines of my story. Similarly, I am awed by the stories of those who know who they are.
Lives of courage and love filled with simple and seemingly small actions of hope leave me breathless!
If I'm tempted to view my life as a series of obligations or something whose course is set, the stories of those who know who they are pull me back from that life-draining path.
Instead my awe finds expression in gratitude for the abundant generosity their lives point to. Awe becomes a pathway of celebrating our oneness.
In owning the fullness of your story with the companions of curiosity and awe your life is seen through a new lense. Instead of what you do, the knowledge of who you are transforms what it means to be human and fully alive.
How will you choose?