Sen. Kirk: Guantanamo keeps Americans safe. We must fight Obama's plan to close it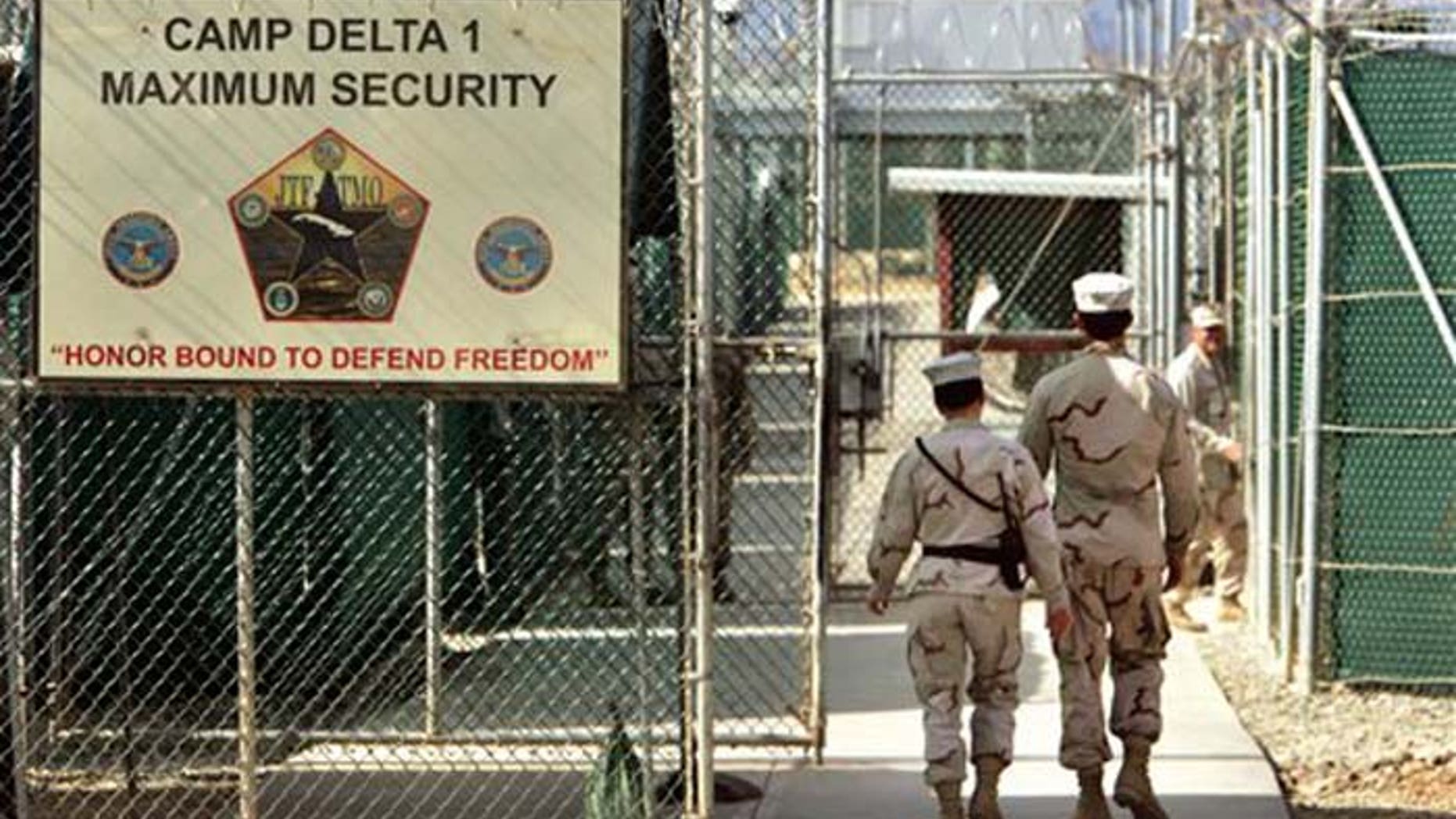 As the Obama administration announces the next phase of closing the prison at Guantanamo Bay, Cuba, a detainee released from the facility nearly four years ago has reemerged as a prominent terrorist leader.
Fox News recently reported that since Ibrahim al Qosi, a former aide to Osama bin Laden, was released from Gitmo and transferred to Sudan – a state sponsor of terror – he has risen through the ranks of the terrorist organization Al Qaeda in the Arabian Peninsula (AQAP).
The intelligence community agrees 30 percent of the terrorists released from Guantanamo are known or suspected to have already re-joined the fight against Americans – a statistic that translates to a horrific reality.
Last month at a Senate Appropriations Committee hearing, I asked Secretary of State John Kerry about al Qosi's role of recruiting new terrorists. Kerry responded that "he's not supposed to be doing that" and promised "consequences," but he offered no concrete proposal to go after al Qosi or punish the Sudanese government that allowed him to return to terrorism. In fact, Secretary Kerry said the administration is considering dropping Sudan from the list of state sponsors of terrorism.
Because sending terrorists to live in state sponsors of terror and other dangerous countries defies common sense, I plan to introduce a bill to block the transfer of Gitmo detainees to terror hotspots such as Sudan, Libya, Somalia and Iran.
Additionally, I have suggested that Congress cut foreign aid if a country accepts a detainee transferred from Gitmo and the detainee escapes custody or re-engages in terrorism. The administration recently transferred two Gitmo detainees to Ghana, a country with a notoriously mismanaged prison system, and I have called for cuts to foreign aid of $10 million per detainee if Ghana is unable to hold and monitor the detainees transferred there and ensure they do not re-engage in terrorist activities.
Already in 2016, the administration has transferred 16 terrorists from Gitmo to other countries, including Ghana, Oman and Kuwait, under arrangements the administration has not disclosed. Another 35 detainees have been cleared for transfer in the next few months. Since 2009, 147 detainees have been released, including 20 released in 2015 and the infamous "Taliban Five" released in 2014 in exchange for Bowe Bergdahl, a U.S. soldier now facing a military court martial for desertion.
Of the 91 prisoners now at Guantanamo, 48 of them are deemed "too dangerous" to leave U.S. custody, according to the final report released by the Guantanamo Review Task Force in 2010. If Gitmo is closed, the intent is to move these dangerous terrorists to facilities in Colorado, South Carolina and Kansas.
In 2010, these terrorists very nearly came to Illinois under an administration plan to send Gitmo's worst terrorists to Thomson Correctional Center in Carroll County. As House Minority Leader Nancy Pelosi recently stated, "the people in Illinois were looking forward to having some people transferred there," but "the resistance of the Republicans" prevented those plans from moving forward.
Minority Leader Pelosi is half right.
In December 2010, I held up Senate passage of the National Defense Authorization Act until Congress accepted the prohibition of Gitmo detainee transfers into the United States. This language has been included in every defense authorization and appropriations bill since.
After my colleagues and I insisted to President Obama and then-Attorney General Eric Holder that Thomson prison should never be a federal facility for terrorist detainees, we finally received assurances from Holder that, even if Thomson became a federal prison, it would never be used to house Gitmo detainees.
To close any loopholes in the law, in 2011 I introduced S. 209, a bill to block the transfer of Guantanamo detainees to the U.S. The 2016 defense authorization bill and the omnibus funding bill that were recently signed into law both prohibit the transfer of Guantanamo detainees to U.S. soil through the end of 2016.
Over the last decade, American taxpayers have spent more than $5 billion on this state-of-the-art facility at Guantanamo to safely and humanely house foreign terrorist detainees captured on the battlefield – Osama bin Laden's bodyguards, bomb makers, terrorist trainers, recruiters, the mastermind of the 9/11 attacks and the terrorists involved in the October 2000 attack on the USS Cole that killed 17 American sailors.
Detention of terrorists at Guantanamo has kept them off the battlefield and given our nation's military and intelligence professionals information that has likely saved American lives both overseas and at home.
Bipartisan majorities in Congress have blocked any shutdown of Gitmo because of the legal and security problems associated with transferring individuals detained under the law of armed conflict into the United States. Not only would the legal authority of the president, absent Congressional authorization, to transfer detainees to U.S. soil come into question, but litigation and Congressional action could be required to determine the legal status and applicability of Constitutional rights for detainees, not to mention the physical security, costs and political will required for long-term detention.
This administration has been "closing" Gitmo since they came into office by releasing one detainee after another.
Congress should demand transparency from the administration on the details and conditions of the release and transfer of detainees. But the most important action Congress can take is to maintain existing prohibitions on transferring detainees to U.S. soil or closing the Guantanamo Bay detention facility.
Guantanamo remains the best way to protect Americans at home and abroad from the threat these terrorists pose.