Rosario Marin: Immigration reform should focus on common ground, not partisan differences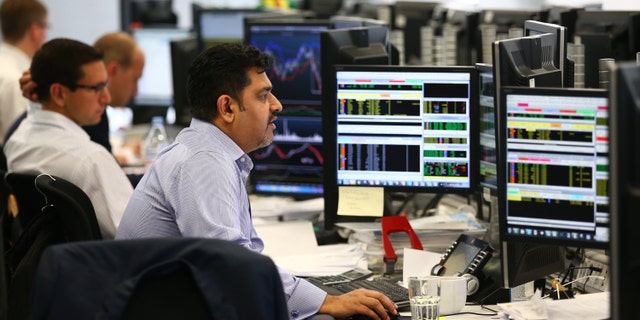 NEWYou can now listen to Fox News articles!
In his State of the Union address Tuesday night, President Obama once again called for lawmakers in Washington to put aside their differences and pass comprehensive reforms to finally fix our broken immigration system.
While I have had tactical differences with the President, I believe that now the President has acted unilaterally to allow some 5 million undocumented individuals to stay in the U.S., the new GOP Congress has a political opening to sidestep the "amnesty" debate and focus on bipartisan areas that unite the party. After all, as long as this President remains in office, attempts to roll back his executive actions will prove fruitless.
Encouraging more workers to come to America, both in high-tech and STEM fields as well as agricultural, construction, hospitality and other sectors where there are shortages, is a win-win for Republicans and the U.S. economy.
I strongly believe that Republicans must defend their record as the party of opportunity for all those who work hard and play by the rules. They can do this while also helping to grow the economy by passing legislation aimed at loosening restrictions on our antiquated guest-worker programs, both for highly skilled workers including in the critical STEM fields (science, technology, engineering and mathematics), and for lower skilled workers in key sectors such as agriculture, construction and hospitality.
Our economy has been moving in the right direction, with a declining unemployment rate and faster GDP growth. But as the Federal Reserve reports in its most recent "Beige Book" survey of current economic conditions, a tight labor market still exists in many parts of the country that is holding back our business' ability to expand, in sectors including trucking, computer programming, manufacturing, construction and energy. Our businesses across the country clearly still face a "skills gap" between the jobs they need to fill and the available pool of workers, a gap that will only get larger in the coming years. According to the Conference Board, America faces a two-pronged problem of a skills gap combined with an aging population that will steadily erode the working-age population.
To help alleviate these shortfalls, Washington can take a huge step forward by reforming our outdated visa programs for temporary workers, known as H1B visas for foreign skilled workers; H2As for agricultural workers; and H2Bs for non-agricultural temporary and seasonal workers. The H1B program has an 85,000 annual cap, first set in 1990; to put that in perspective, the government received 172,500 applications last year, or more than double the available slots. The H2B program has a 66,000 annual cap, also set in 1990, which routinely is exceeded to the point where Congress regularly has to step in and provide temporary relief.
There are bipartisan efforts on all of these fronts that can and should be dusted off in the 114th Congress. First, on skilled workers lawmakers should look to measures like the "Immigration Innovation Act of 2015," already introduced this year by Senators Orrin Hatch (R-UT), Amy Klobuchar (D-MN) and others that would immediately increase the H-1B cap to 115,000 (with no cap for those with advanced degrees from U.S. institutions) with the potential to rise as high as 195,000 based on demand. A House bill introduced by Judiciary Chairman Robert Goodlatte would immediately set the cap at 195,000, though within that figure is a 40,000 set-aside for STEM graduates. Importantly, neither bill contains harmful restrictions on visa-dependent information technology companies such as those contained in the Senate-passed immigration bill that would severely limit which employers can hire the best available foreign skilled workers.
For agricultural workers, the Senate-passed bill and another measure introduced by Chairman Goodlatte are good places to start. Both bills would create new visa categories that would allow farmworkers to stay in the U.S. for longer periods, providing more certainty for businesses, while enabling some undocumented aliens to eventually qualify for legal status. For other temporary workers, the Senate-passed bill would exempt returning seasonal workers from the annual 66,000 H2B cap, while creating a new visa category for longer-term temporary workers that would fluctuate between 20,000 and 200,000 workers per year. With the exception of a 15,000 annual cap on construction workers, these are common sense changes to temporary worker visa policies that can and should be adopted.
Our Republican Party can avoid getting stuck in the quagmire of amnesty politics if we stick to economic themes that we all support and which can garner bipartisan support; by doing so Republicans show we know how to govern and reject the politics of division that will play into our opponents' hands in 2016. Encouraging more workers to come to America, both in high-tech and STEM fields as well as agricultural, construction, hospitality and other sectors where there are shortages, is a win-win for Republicans and the U.S. economy.