Reps. McCaul and Chabot: Drones in the wrong hands are a terror threat to Americans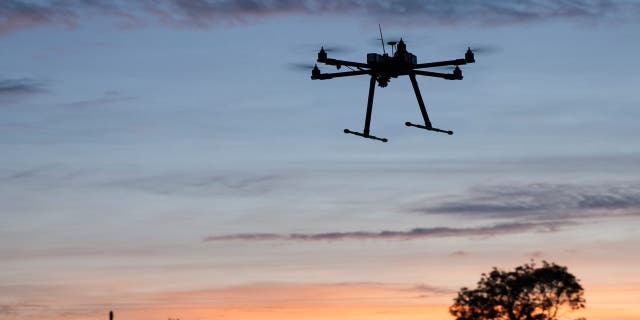 Drones are being used across the U.S. more and more every year for a growing number of constructive purposes. These include shooting videos for TV news and entertainment programs, filming for movie companies, photographing wedding ceremonies, monitoring crop growth, and supporting search and rescue efforts.
However, drones or other unmanned aerial systems can pose a threat if they are controlled by terrorists, criminals or others who wish to do harm. For example, terrorist groups like ISIS are using them to carry out attacks and conduct reconnaissance overseas.
Here at home, criminals are using drones to smuggle drugs across our borders and surveil law enforcement. The FBI upset a plot to turn drones into weapons to attack the Pentagon and Capitol. The security threat from drones is constantly evolving as the technology becomes even more accessible and affordable across the globe.
Public gatherings are also vulnerable to bad actors who can deploy dangerous unmanned aerial systems. Just last month, two drones rigged with explosives targeted Venezuelan dictator Nicolas Maduro. It simply takes the will and little skill to turn a drone into a deadly device.
We must keep pace with our enemies' evolving tactics to protect the American people and keep our homeland safe.
How prepared are we to deal with weaponized drones? Simply put, we are not, because our laws are not keeping up with today's threats. More specifically, our government lacks the necessary legal authorities to close glaring security gaps to counter certain unmanned aerial systems.
Constantly evaluating and adapting our technology and defenses to that of our adversaries is the best way to address new challenges to our national and homeland security. That is why Congress should immediately provide the Trump administration with changes in law it needs to better protect Americans from this very real danger.
Earlier this summer, we introduced H.R. 6401, the Preventing Emerging Threats Act of 2018. The McCaul-Chabot bill provides the Department of Homeland Security and the Justice Department with the ability to act quickly and effectively when a drone poses a security risk to large-scale events and government facilities.
This will make it easier for the two federal departments to stop acts of terror, criminal and drug activity, and threats of violence. Our forward-looking bill allows our nation to stay one step ahead of those who wish to bring us harm, by focusing our capabilities and authorities on high-value or high-profile targets.
Our legislation also contains important safeguards to protect the civil liberties of those using drones in a legal and responsible manner. By limiting the geographic area where data may be collected and the circumstances of data maintained, this bill strikes the right balance between the ability of our government to take down a threatening drone and protecting a lawful drone user's privacy.
The Trump administration recently voiced its strong support for this legislation in a letter backing our efforts. Specifically, Homeland Security Secretary Kirstjen Nielsen described our bill as "a critical step in enabling the Department to address this threat."
Nielsen reiterated the need for this legislation recently in a speech at George Washington University. She said: "Outdated laws prevent us from setting up the sophisticated defenses we need to protect big events, federal facilities and other potential targets from an airborne menace."
With companion legislation in the Senate, we have a real opportunity to move this critical legislation to President Trump's desk soon. We must keep pace with our enemies' evolving tactics to protect the American people and keep our homeland safe. The time to act is now.
Republican Steve Chabot represents Ohio's 1st Congressional District and is the chairman of the Committee on Small Business and is a senior member of the Judiciary Committee and the Foreign Affairs Committee in the House of Representatives.