Opinion: Are We Prepared For An ISIS Threat At The U.S.-Mexico Border?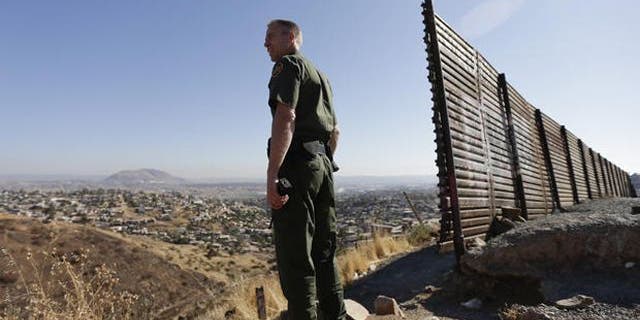 NEWYou can now listen to Fox News articles!
The president's recent address on the threat of the Islamic State terrorist group and its effect on U.S. security resulted in a mixed bag of post-speech analysis and commentary, and it should affect the way policymakers consider U.S.-Mexico border security in the future.
The departing director of the National Counterterrorism Center, Matthew Olsen, has said there is no credible information pointing to an Islamic State-led terrorist attack in the U.S. or Europe, nor is there any indication of an Islamic State cell operating in the U.S.
Mexico doesn't want to be a beachhead for terrorists any more than we do. Approaching our southern neighbor as a friend and ally first will help keep the cross-border communication lines flowing freely.
But then in a hearing of the Senate Homeland Security and Governmental Affairs Committee, a Department of Homeland Security undersecretary testified that members of Islamic State have discussed via social media the possibility of infiltrating the U.S. via our border with Mexico. The DHS official, Francis Taylor, went on to say that his department was "satisfied that we have the intelligence and the capability at our border that would prevent that activity."
So is there a threat? And if so, are we prepared for it, especially at the border?
Whether real or imagined, the infrastructure is in place for terrorist networks to exploit gaps in U.S. border security. This summer's experience with thousands of unaccompanied minors from Central America streaming across the border shows that human smuggling rings and drug cartels can easily adapt their perverse supply chain management techniques for new paying customers. Coyotes and kingpins don't perform background checks on their clients.
Congress and the administration could meet this challenge by passing spending bills to pay for a human chain of Border Patrol agents from San Diego to Brownsville, Texas, or they could build a wall from coast to coast, but both are terrible uses of taxpayer dollars.
A huge expansion of Border Patrol's ranks might appease some in the close-the-border camp, but it would divert resources away from the security of our ports, which are just as vulnerable to acts of terror. Certainly more infrastructure expansion, as many engineering and construction companies may claim, simply is more money down the drain without focusing on the actual problem. And a fence or wall would result in little more than years of headaches as land owners and the feds duke it out in courtrooms. ISIS won't wait that long.
There has to be a better way.
America's technology firms are home to some of the nation's best and brightest minds on security, and they're ready to help. There are exciting new developments and tools that can be force multipliers and reduce costs for our border agencies. Cameras, satellite imagery and sensors are just a few of the gadgets at DHS and other law enforcement agencies' disposal available for quick deployment. And with new spectrum technologies emerging taking advantage of older and abandoned 2G bandwidth from cell phone companies, there are many of today's functions that can be accomplished at a fraction of the cost.
In addition to technology, we need a robust intelligence network in Mexico. Already private sector firms are using sophisticated preemptive behavior monitoring software to determine the best times for freight shippers to cross the border while sharing information with customs authorities to better understand the inspection process. These same methods could be adapted to other border security applications.
Finally, even though the executive branches in the U.S. and Mexico often portray their relationship as one wrapped in the pomp and circumstance of things like official state visits and obscure sounding reports, we can't lose sight of the importance of friendships and information sharing. Mexico doesn't want to be a beachhead for terrorists any more than we do. Approaching our southern neighbor as a friend and ally first will help keep the cross-border communication lines flowing freely.
Policymakers should shift to war footing on the border, but that doesn't mean slowing down travelers on holding up shipments. Technology and intelligence are the keys to a secure border. In light of a new and emerging terrorist threat, their importance has only increased.