Isis Vs ISIS: A Woman Pleads With Media To Stop Calling Terrorist Group By Her Name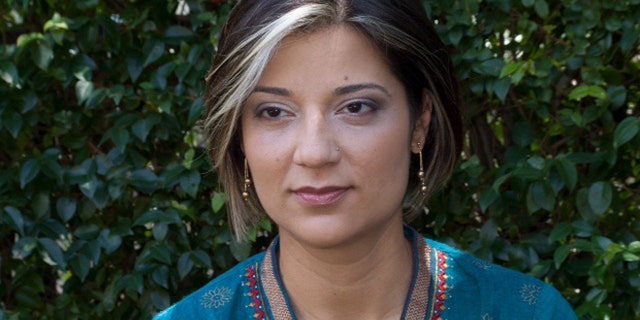 NEWYou can now listen to Fox News articles!
The name Isis comes from the Egyptian mythical "Goddess of magic." But right now, that four-letter word has a much more negative and chilling connotation.
ISIS is the acronym many Western media outlets are using when they refer to the brutal extremist group, Islamic State of Iraq and Syria.
And this is just not sitting well with a Florida woman whose name is Isis.
Isis Martinez, 38, started a petition late last month asking the media to stop using her name when talking about the Islamic terrorist group. She said it's inaccurate and they should follow President Barack Obama's lead and use ISIL, or just Islamic State.
"I did some research on it. It's not a valid translation," Martinez told Fox News Latino.
ISIL stands for Islamic State of Iraq and the Levant.
The moment she realized the negative public perception toward her name was during a recent hospital visit. She said she was sitting in a Miami hospital waiting room at 4:30 a.m. and the only thing that appeared on TV was blaring headlines about the group's horrifying beheadings.
"ISIS was the only thing on the ticket and it was all negative," Martinez said.
She said the woman checking in patients at the hospital asked her how to pronounce her name and then told Martinez that she should use her middle name, Teresa, instead.
"I am sure she did not mean it to hurt me," Martinez said. "But that's when I realized the public perception (to my name). It hurt."
After that episode, Martinez recorded a video asking people to sign a petition on Care2.com asking the media outlets to use a different name for the Islamic terrorist group.
The reaction, though slow at the start, has been gaining momentum, she said. More than 3,350 people from around the world have signed it since she posted it last month.
"I cannot believe it," Martinez said. "When I started, I started by reaching out to other people named Isis and they would say thank you for doing this."
She said the father of a 3-year-old girl in Oregon who is also named Isis reached out to her because he was looking for people who could relate to him.
"He could not yell out her name in a store (because of the panic it would cause)," Martinez said. "I fear the more time that passes, the more it's going to snowball."
The most disturbing experience she's had about her name was on Sunday when she accidentally texted a wrong number – and the response was not pleasant. She posted the exchange on Twitter.
"I texted 'Hi Maria. It's Isis. How's it going? I'm here,'" Martinez said. "The person responded with, 'You f***ing terrorist.'"
The exchange went on with her trying to explain that she is not a terrorist, but in fact a mom, whose name happens to be Isis. The other person was not aware that "Isis" was a name and, at one point, he threatened to call 9-1-1.
"I realized that it's an ignorant person, but he was afraid," Martinez said. "I cried for the first time. It all came down for the first time."
Since the petition began to gain some traction, more people named Isis have reached out to Martinez to share with her how uncomfortable people have become saying her name.
She said one woman told her that a friend – who has called her Isis all her life – left a phone message recently, but used her last name.
"(The caller) made a point at the end to explain why he was not comfortable using her first name," Martinez said.
Martinez, who said she was named after her mother, Isis, said the recent reactions to her name "saddens" her.
"Before it was little girls growing up with people saying you were named after the mighty Isis, now it's going to be, oh you were named after the terrorist group," she said.
Follow us on twitter.com/foxnewslatino
Like us at facebook.com/foxnewslatino