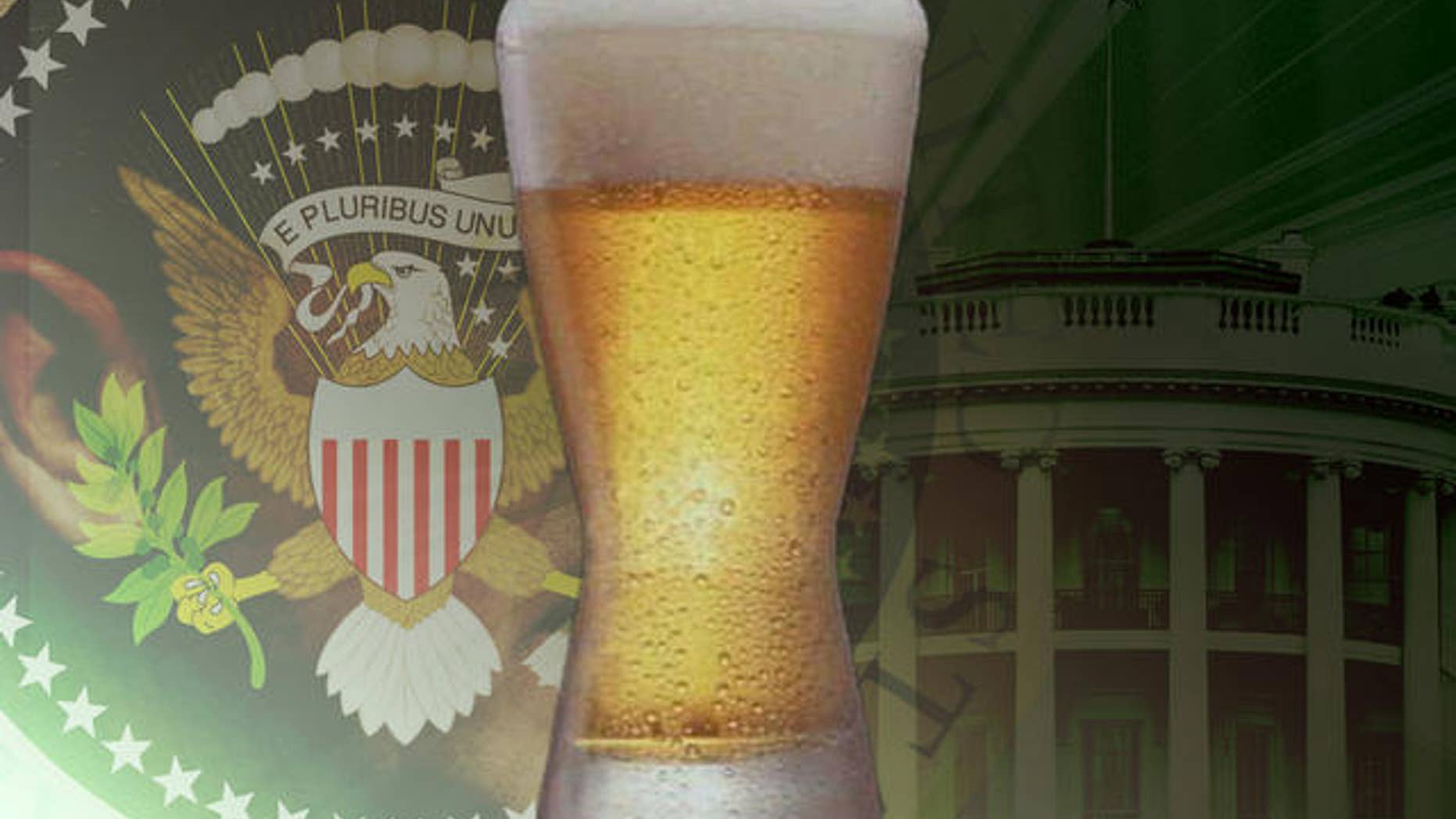 As a beer journalist, I have often wondered what it would take to recognize beer as the international peace maker throughout the world --as the Great Ambassador of Good Will. What would it take to merge three unlikely Americans from different worlds -- the president of the United States, a sergeant in the Cambridge police department, and a Harvard University professor-- in a relaxed atmosphere of open and candid conversation?
When Sergeant James Crowley of the Cambridge Police Department left for work on July 16, 2009, he had no idea his actions of the day would lead to a beer in the White House. Even more preposterous is the idea that the Harvard Professor Henry Louis Gates Jr., Director of the W.E. B. DuBois Institute for African and African-American Research, would be joining him.
This incident, burning through the nation like a California wildfire--  the media asking questions about racial profiling and the expectations of deferential treatment for the upper class-- has effectively been quenched by beer. How quaint!
Cast the incident aside. There will always be people feeling victimized and misunderstood on both sides. If there is one Band-Aid that has the ability to resuscitate the heart of the American people on all levels, it is beer, whether we admit it or not. President Barack Obama recognizes that basic truth.
This evening, President Obama will be joining the Dynamic Duo of Gates and Crowley at a Beer Summit at the White House. Each has selected their preference for the soiree.
Our president will be drinking a Bud or Bud Lite. Although much of the country may recognize Bud as an All-American beer, I am a bit disappointed that our beloved president chose a beer produced by a company that is now a part of the Anheuser-Busch InBev merger, owned by Belgians and publicly traded in Leuven, Belgium.
If he wanted to stay with a Belgian owned company, I would rather the president had selected Inauguration Ale 2009, better known as Obamagang, crafted by Brewery Ommegang in Cooperstown, New York. Ommegang, founded by American Don Feinberg, is also Belgian owned by Brouwerij Duvel Moortgat, so that would be of no help in supporting the American economy either.
After all, it is also about the American economy, is it not? I would suggest Erudition by Russian River Brewing Company in Santa Rosa, California, consistent with President Obama's opinion that this incident was a "teachable moment."
Professor Gates is wavering between a choice of Becks (Germany) and Red Stripe (Jamaica). I find it interesting that his selections portray a strong association with branding-- Red Stripe is consistent with the idea of the power tie. Although I would not go so far as to recommend Professor Gates drink Stone Brewing's Arrogant Bastard Ale (as some would), the dropping of charges would suggest he quench his success with a Victory Hop Devil Ale from Downingtown, Pennsylvania.
Sergeant Crowley has selected Blue Moon, a Belgian Style witbier, brewed by Molson Coors. At least his selection is half American. Had he decided to leave the professor's house as soon as an ID was provided, he may be drinking Flying Fish Exit 11, a hoppy American Wheat Ale from Cherry Hill, New Jersey. Better yet, the whole bizarre tale may have been avoided had the kindly host of the PBS miniseries on "African American Lives" asked Sgt. Crowley to stay for a beer.
In the final moments, this whole mess may be resolved. Sit back, ye Wise Men, and share the delights of Sam Adams world famous Utopias, with 25% ABV, the highest alcohol content of any beer worldwide -- a boxing match on the taste buds, followed by a gentle opening to fruitiness and warmth. I will guarantee the evening will end in new understanding and national peace.
Carolyn Smagalski, The Beer Fox, is the Editor of Beer & Brewing at BellaOnline and the International Beer Journalist for Beer Connoisseur Online/Magazine. She has written over 600 articles on Beer and Brewing and is one of 13 International Authors who contributed to the book Beer Hunter Whisky Chaser, for the benefit of the Parkinson Society of the UK.