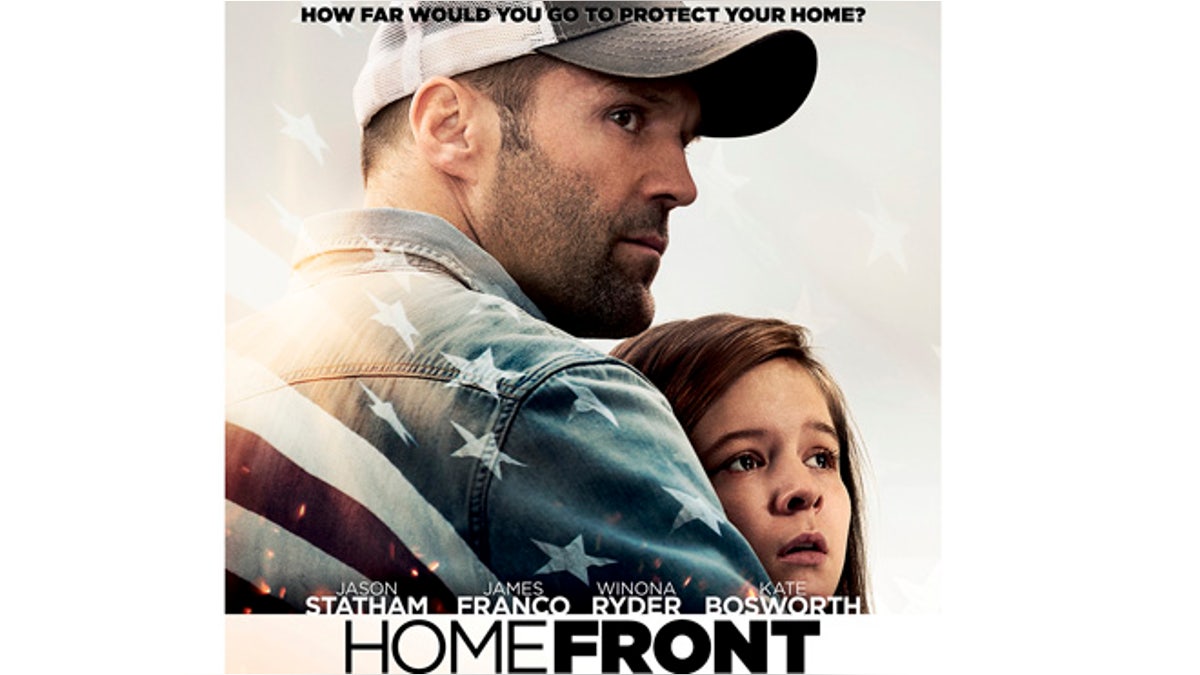 This fall on the big screen, action man Jason Statham plays a retired Interpol agent as he tangles implausibly with James Franco in "Homefront."
In real life, Franco wouldn't last a moment against the remarkably violent Statham. But even more implausible is the backstory for Statham's character, Phil Broker, who's supposedly a former DEA agent who began his career as a British Interpol agent.
Only Hollywood would buy a script – by Sylvester Stallone, no less – in which a British cop named Phil keeps his accent and retires at age 46 to rural Louisiana, where he runs into Franco's Gator. But it's actually the Interpol angle of "Homefront" that makes the least sense.
[pullquote]
And Sly's not alone in relying on Interpol. "Now You See Me," the 2013 magical bank robbery flick, featured a bumbling French Interpol agent.
In the upcoming "Muppet Movie" sequel, Interpol agent Ty Burrell (from TV's "Modern Family") pursues Kermit and the gang.
Interpol is where lazy script-writers turn when they need foreign-sounding cops who are funnier than the KGB.
Dramatically, it works. But in reality, as we point out recent paper on Interpol by The Heritage Foundation, it's ridiculous.
Interpol agents don't chase magical bank robbers, banjo-playing frogs, or even regular criminals. They don't arrest people or carry firearms. It's the cops of the world who do the arresting.
Interpol is a bulletin board where law enforcement agencies around the world -- almost everyone except North Korea is a member -- post their questions and concerns. Interpol also alerts the police, using a system of Red Notices, when a criminal is wanted by one of its member nations.
And that's where the trouble starts.
The silly publicity Hollywood gives Interpol detracts from its good work.
Red Notices help police around the world bring terrorists and other dangerous criminals to justice. But there's a growing problem with Interpol you won't see in the movies.
Interpol is only supposed to help its members arrest real criminals. Its constitution forbids it from involvement in political controversies. Unfortunately, as we reveal in our paper, too many autocratic Interpol members don't care about that prohibition, and are using Interpol to harass their enemies.
In 2008, American citizen Ilya Katsnelson, a business executive, was arrested and held for two months in a German maximum security prison on the strength of a Red Notice issued at Russia's behest.
In 2009, Shahram Hamayoun, an Iranian dissident in Los Angeles, was accused of terrorism in a Red Notice requested by the Iranian regime.
Just last month, Eerik-Niiles Kross, an Estonian politician and friend of the United States, was accused by Russia of masterminding a ship hijacking. The Red Notice arrived 24 hours before local elections in which Kross's Russian-aligned opponents were projected to do poorly.
At best, Interpol is dangerously careless about upholding its own standards. At worst, Interpol is throwing the Kremlin, and other autocracies, an occasional bone – in the form, say, of a businessman who's fallen foul of Vladimir Putin – to keep them happy.
Interpol isn't going to knock on your door in the middle of the night. That's Hollywood. And Interpol – led since 2000 by an American, Secretary General Ron Noble – does a lot right. Remarkably for an international organization, it's even good on firearms issues, focusing on helping governments trace crime guns, not on building a database of lawful gun owners.
But because of its autocratic members, Interpol is drifting into trouble. And while Statham can punch his way out of his difficulties, the same isn't true of Interpol's victims, who are trapped in a legal nightmare. Hollywood doesn't have a clue about the real Interpol.
And thanks to it, neither do most Americans. The U.S. should strongly support the things that Interpol does well. But it should also take steps to ensure that Interpol does not allow rogues like Iran and Russia to abuse it for their own evil purposes.