A holiday note to parents, grandparents and guardians: Thank you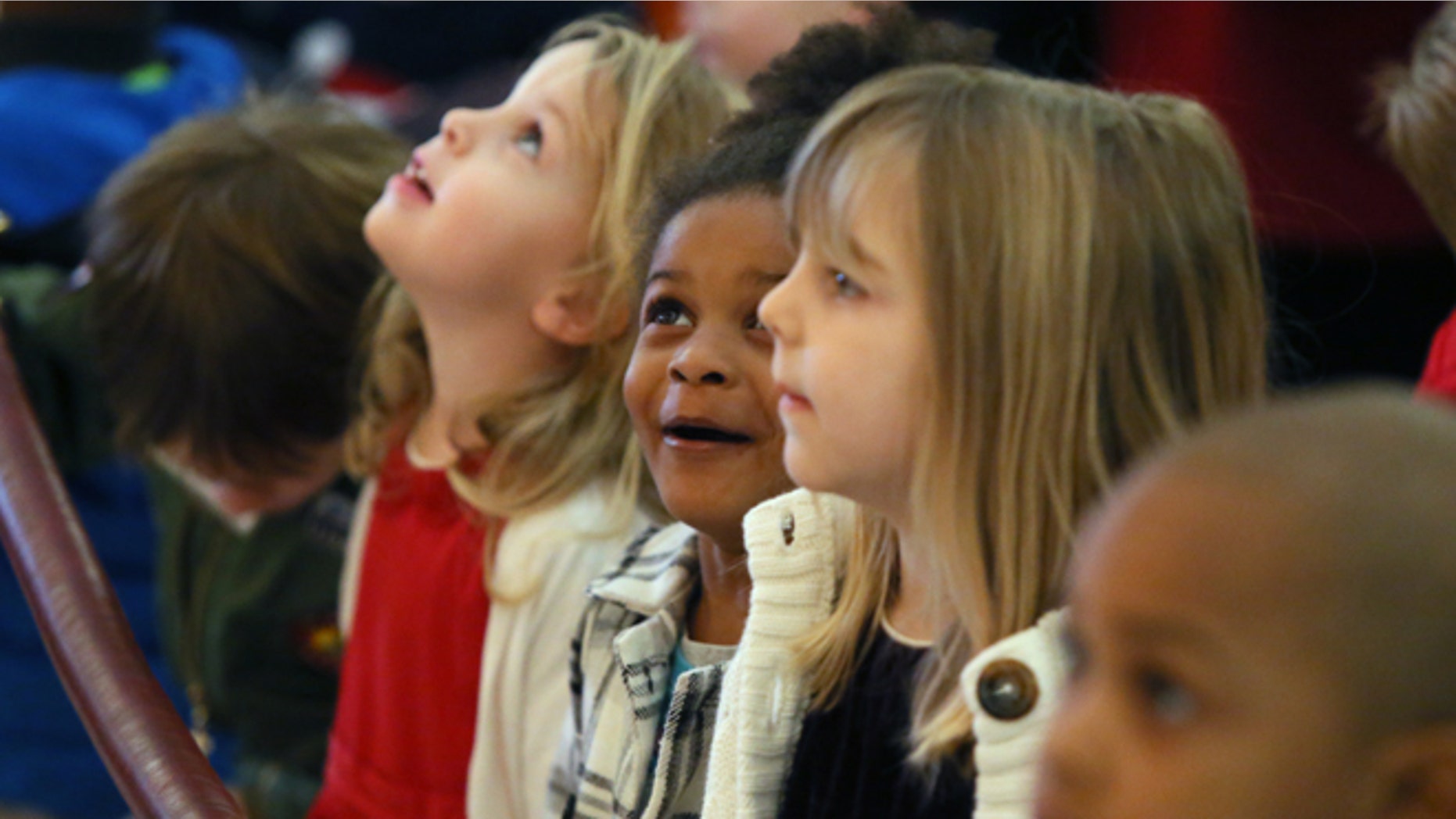 As a mom, feeling loved and appreciated sometimes comes in small ways.  Mine came in the form of a pink post-it note on my bathroom mirror.
After months of an intense workload, getting ready for the holidays and non-stop kids school activities, I crashed.  Completely exhausted and grumpy, I felt as if I was yelling at everyone.  OK, so I was yelling at everyone.
I just wanted to sleep.  And as my husband Matt sent me upstairs to bed, I could hear my five daughters downstairs and began thinking about all my unfinished business for the evening.  I was already rewriting my to do list in my head.
[pullquote]
I walked into the bathroom and was surprised to find three pink post-it notes on my mirror.  My 11-year old daughter wrote: "Mom, I know you have had several long weeks, but I just want to tell you that I appreciate everything that you do for us.  I love you and will be praying for you."
Her words brought such comfort. As parents, we find ourselves sacrificing and constantly serving the needs of others.   Most days and nights are filled with work, cleaning, cooking, helping our children with homework and driving them around.
In the Schlapp household, managing five young children and two dogs, running a business with my husband and dealing with aging parents while trying to stay organized is overwhelming and exhausting.  It can be a challenge to stop and remember that there is so much in our lives for which to be grateful, especially during the busy holiday season.
My daughter taught me a valuable lesson on that pink piece of paper.  In our busy lives, we all need to take time to show our gratitude and love – to our spouses, parents, co-workers, friends and our children.  Her note made me feel loved and ready to face another day.  And by writing a note to say thank you, she taught me that a simple expression of gratitude can truly make a difference.  We need more post-it notes in our daily lives reminding us of our blessings.
In a 2012 ABC News interview, Yale University researcher Shawn Achor shared that anyone can cultivate this attitude of gratitude by focusing on positive thoughts and blessings for just a few minutes each day, making one happier and healthier.
As moms, we spend so much time caring for others, working, and driving to and from places that it is easy to forget to pause for a moment and be grateful.
Be grateful for the conversation with your 79-year old dad retelling his tales. Be grateful for the silly joke that your child just told you. Be grateful for family dinners. Be grateful for laughter, hugs and even the tears. Be grateful for the weekends. Be grateful for your faith, family and friends who keep us strong. Be grateful for being an American in this great nation.
One of the most special gifts during this holiday season is to express gratitude to others.  Express gratitude to those in our military who sacrifice their lives for our freedom. Share words of appreciation with moms, dads and guardians who work tirelessly for their families, worry every day about a sick child or the next mortgage payment, or care for a dying parent.
Managing our families is no easy task, yet our loved ones definitely enrich and affect our lives.   We become gentler, wise and more compassionate, and we gain a better understanding that life is full of hope even in the face of challenges.  These are all things for which to be thankful.
So this holiday season, I have written a post-it note to parents, grandparents and guardians, which reads, "Thank you for your sacrifice, your love and your commitment to your children and grandchildren.  You are your children's most important gift.  When your children look into your eyes with love and give you a hug, it is their way of showing gratitude.  Let's remember to hug back and thank them for their unconditional love."