EXCLUSIVE – As parents are fighting to remove pornographic content from their kids' schools, the Biden administration is starting to weaponize a federal agency to combat parents' efforts in local districts under the threat of withholding funding, according to education experts.
The Department of Education Office of Civil Rights will begin informing districts on how reviewing and removing books from schools challenged by parents can create a racially and sexually hostile environment in violation of federal law, according to a June announcement from the White House.
Fox News Digital spoke with a senior official at the DOE, who said, "We do ask that districts satisfy federal law, and that's a condition of receiving federal funds."
The move signals that the DOE can investigate a district for simply reviewing parents' concerns about sexually explicit content in schools, Max Eden, a research fellow focusing on K-12 education at the American Enterprise Institute, said.
SOUTH DAKOTANS FLAME SCHOOL BOARD MEETING OVER 'PORNOGRAPHIC' BOOKS: 'THIS IS THE MARXIST GLOBAL REVOLUTION'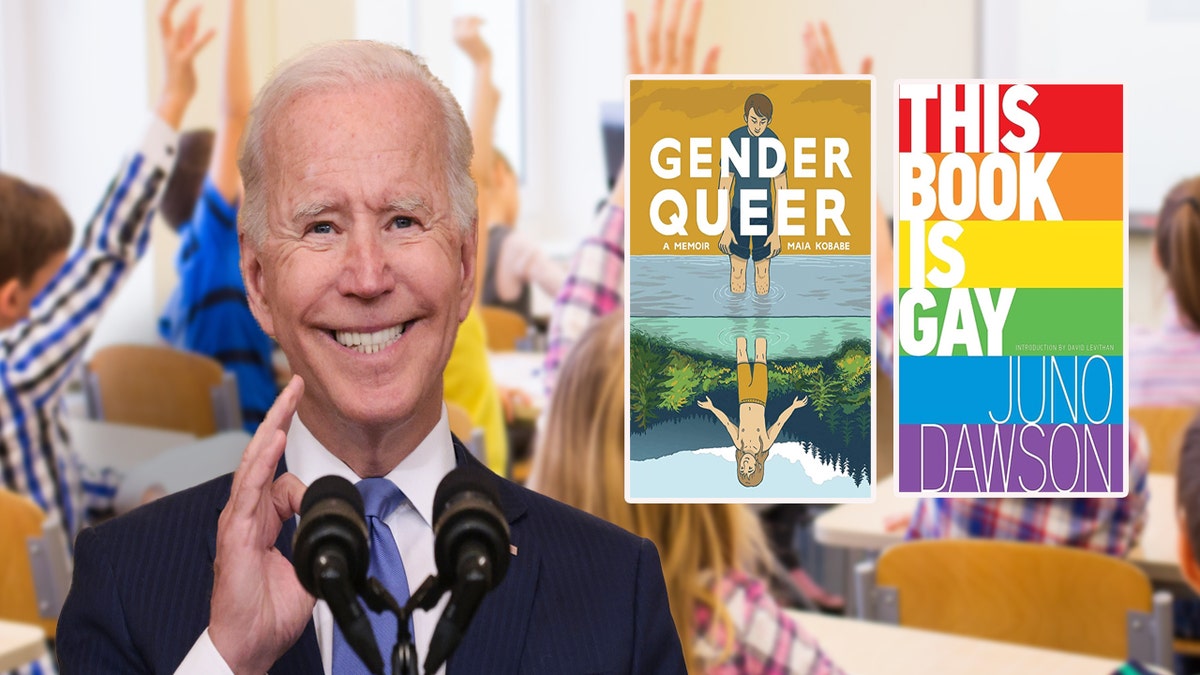 The Biden administration is "leveraging" the federal agency as an "operating base for promoting whatever cultural agenda the left happens to hold in any given year," he continued.
The Office of Civil Rights, for example, launched an investigation into a Georgia district, Forsyth County Schools, after it reviewed content flagged by parents for detailing sex acts and discussing bestiality.
In May, the Office of Civil Rights determined that as Forsyth County Public Schools reviewed pornographic content, it likely created a racially and sexually hostile environment for students. That determination was made despite a tacit acknowledgment in the investigation's findings that the district only focused on sexually explicit books.
The senior DOE official said, "We certainly weren't looking at the content, but also the district's response to notice that it had that student believe that they were experiencing a hostile environment based on race and based on sex was inadequate under [federal law]. That's totally separate question from what books the district shouldn't offer."
The official added that OCR did not request books to be added back on the shelves.
The Georgia district settled with the OCR.
"Nobody would ever say with a straight face that a school board deciding to review a book that contains a depiction of a strap on or a b-----b is so severely objectionable, severely pervasive… that a student literally cannot learn there. It is utterly lawless," the research fellow, Eden, said about the OCR's findings.
PSAKI ATTEMPTS TO SCARE MUSLIM PARENTS FROM OPPOSING TRANSGENDER IDEOLOGY IN SCHOOLS: GOP 'TRYING TO RECRUIT'
"So [districts and schools]… will fold to these investigations," he added. "It's even about considering removing these books. So [the message] that's being sent by the Office of Civil Rights to school boards is if you so much as consider removing a sexually explicit book from the school library. We can come in and take away all of your federal funding."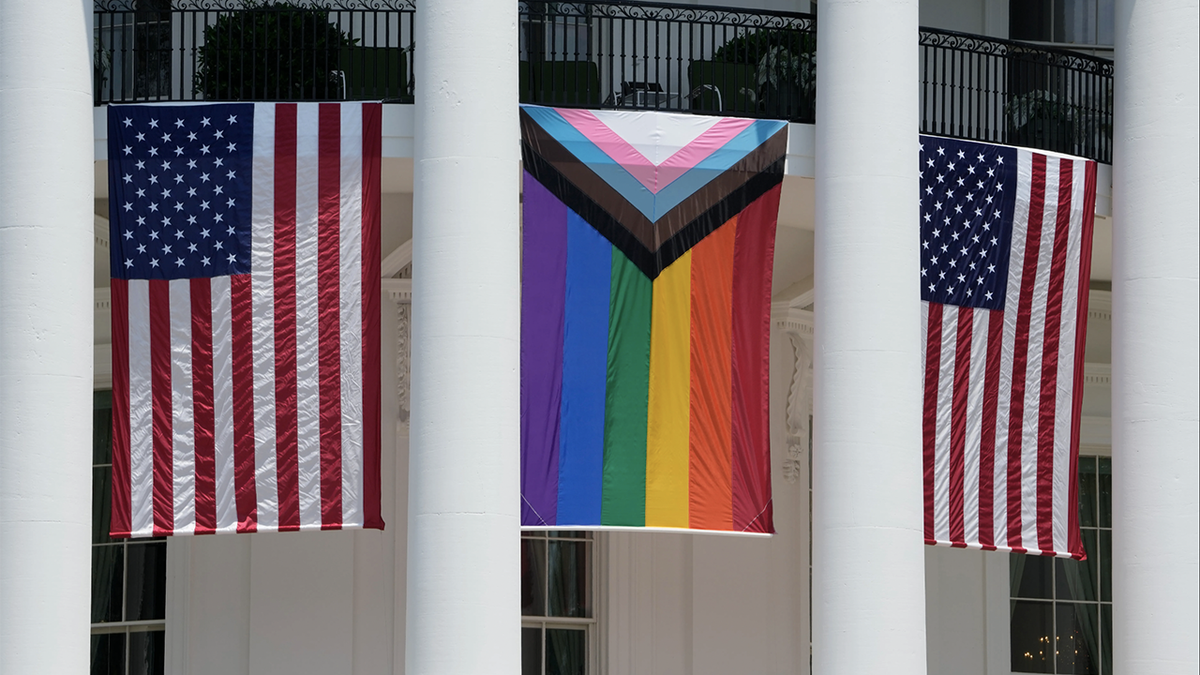 Then, one month later, the White House announced that the Office of Civil Rights will start training districts on "the growing threat that book bans pose for the civil rights of students."
The DOE told Fox News that removing books "about LGBTQI+ communities [and] communities of color… violate our nation's most basic values and freedoms."
"And the Department of Education's Office for Civil Rights will charge a coordinator to provide trainings for schools nationwide on how book bans that target specific communities and create a hostile school environment may violate federal civil rights laws," they said.
The senior DOE official also said that parents concerned about sexually explicit materials in schools should file complaints at OCR alleging a hostile environment. When pressed about whether the official understood that parents were upset about books discussing pornography, sex acts and adult sex apps – the official said – "Yes, I understand."
"When we have received complaints about that topic we have done for investigation… That is exactly the kind of thing to look at and investigate," they said.
However, not all critics are satisfied with the DOE's civil rights division's explanations.
"Instead of using our laws to ensure equality, the Biden administration weaponizes them, using them to force schools to expose children to pornography… silence anyone who disagrees with their progressive agenda or face FBI investigations," Kimberly Hermann, general counsel Southeastern Legal Foundation, said, about the DOE's new focus on books.
The Biden administration has signaled its interest in working with parents, establishing a since-disbanded parental rights council after facing political backlash from Attorney General Merrick Garland's "domestic terrorist" memorandum.
Garland instructed the FBI to collaborate with state and local leaders to address "threats against school administrators, board members, teachers, and staff" at board meetings as parents spoke out against critical race theory in curriculum.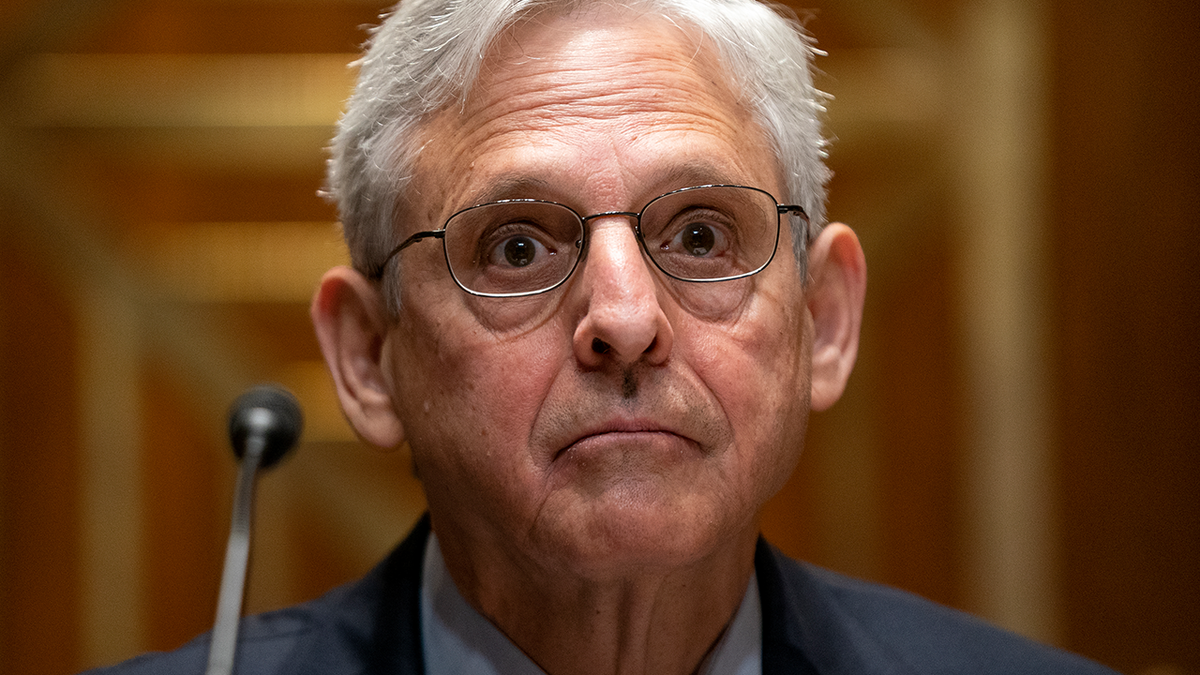 The memo led to accusations that Biden was weaponizing the DOJ and its counterterrorism tools against parents.
"They're trying to maintain and extended ideological monopoly over public education in the first instance by using the federal law enforcement power to scare parents from voicing their opinions… in school board meetings and now using the civil rights apparatus to prevent school districts from making very normal, sane judgments about what is and is not appropriate for children to see," said Eden.
Nicole Nielly, who heads Parents Defending Education, similarly echoed a perspective on the Biden administration's chilling effect on free speech.
"When average American parents see or hear a federal agency's authority invoked against them, they're frightened – and rightly so. The federal government is exploiting both a knowledge and power imbalance against families," she said about the book czar plan.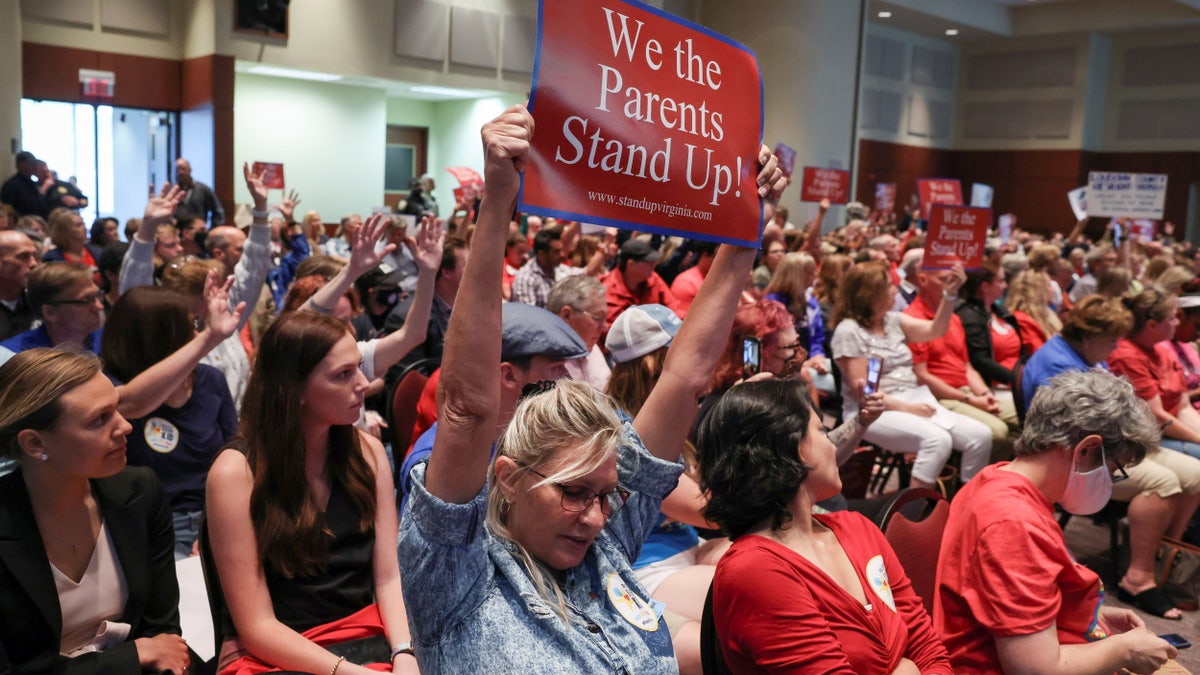 The Biden administration has claimed that OCR was focusing on books to foster inclusion for the LGBTQ community.
"It's obviously a politically manufactured position on behalf of those persons," said Eden, adding there's "no legitimate reason to believe that the median homosexual person believes that school libraries should carry sexual explicit material."
Similarly, parents are also not buying it.
"The White House makes a mockery of civil rights law by insisting that it requires pornography in school for students to feel 'safe.' The absence of pornography does not create a hostile school environment and no one is harmed by protecting school children from pornography and sexually explicit materials," said Nicole Solas, a senior fellow at the Women's Independent Forum.
"The only civil rights under attack are the civil rights of parents and taxpayers who object to pornography in school now that federal government has weaponized the Department of Education against the people it serves," Solas added.
"Parents are a voting block now," said Texas mom Gabrielle Clark. "One thing most people on the left and right, black and white, gay and straight, agree on. Pornography is inappropriate at school."
PENTAGON'S SCHOOLS INFESTED WITH SHOCKING PORNOGRAPHIC MATERIAL FOR MILITARY KIDS: 'TIME TO SEND A D*CK PIC'
The director of the Islam and Religious Freedom Action Team for the Religious Freedom Institute, Ismail Royer, said, "Anyone with common sense would agree that community standards should govern the books that are available to children in publicly funded school libraries. It's absurd to claim that a child's civil rights might be violated if denied access to sexually explicit books."
The "book czar" move from the Biden administration, which critics believe will limit parents' say on pornographic books in districts, follows reporting that, under Biden, Pentagon schools for military children, called the Department of Defense Education Activity (DoDEA), maintained and added racially divisive and sexualizing materials.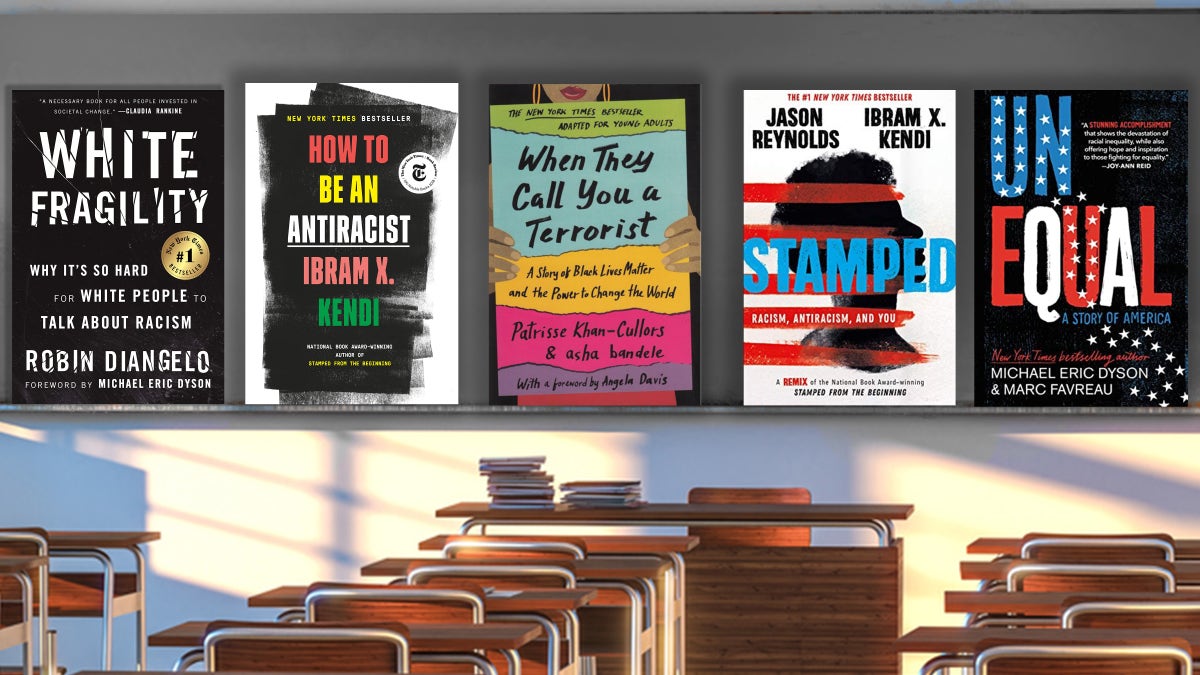 The level of obscenity in DoD books for military kids was so severe that members of Congress on the House Armed Services Committee expressed discomfort about including details in an official letter to DoDEA's director.
"We are rightly shocked and disgusted to be referencing such heinous obscenities in our official capacities. Given that you believe this material is appropriate for children, however, we must stand up for military families and understand both the nature and purpose of these obscene materials in the Department of Defense schools you lead," they said.
The White House did not respond to a request for comment.