DOJ, federal agencies pour hundreds of millions into Soros-linked group accused of trying to 'nullify the law'
Vera Justice's work with the St. Louis DA office became part of an attorney general investigation: 'Callous to the plight of victims'
FIRST ON FOX – A far-left nonprofit accused of siding with criminals for its work to deplete the justice system while working inside local prosecution offices is nearly entirely funded by federal government agencies, including Department of Justice.
The Vera Institute of Justice – a Soros-linked nonprofit – has received $290 million from the federal government over the last 12 months alone for its work in immigration – to help illegal immigrants avoid deportation – and the criminal justice system. If its current contracts are extended for the next four years, disbursements could reach over $1 billion.
"We work to transform the immigration system because many of the problems that we see in the criminal legal system are just the same in the immigration system. And by transform, what I mean is to shrink both of those systems," Vera Justice's president, Nick Turner, said.
Vera funds radical-left agendas in prosecution and law enforcement offices around the country. Fox News Digital found they advocate to defund the police, they partner with district attorney offices to artificially manipulate "racial disparities" in prosecution decisions for criminals and openly state their mission is to demolish what they deem to be a "racist" system.
ALVIN BRAGG'S DEPUTY SAYS PROSECUTORS HAVE 'POWER' TO CHANGE JUSTICE SYSTEM BY DECLINING TO CHARGE CRIMINALS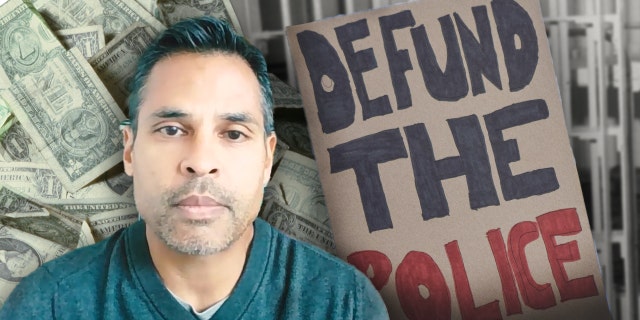 "Prosecutors should… repair harms caused by the system... They should also dramatically shift the policies, practices, and organizational culture of their offices to address racial disparities and ensure respect for the inherent dignity of all people," Vera said.
President Turner has a lukewarm approach towards criminal chaos which critics have said resulted from soft-on-prosecution policies. Vera denies the policies it pushes cause crime.
"Maybe you sense some level of chaos or disorder or something that feels like an unraveling… Maybe we've gone too far, you might have recently said… And listen, you're not wrong," Turner said.
In order to reduce racial disparities, partnering DA's must promise Vera they will suppress racial disparities by ignoring criminal histories and increasing their "refusal rate" by declining to prosecute cases brought forward by police.
Most notably, Vera's work with St. Louis DA Kim Gardner became a focus of Attorney General Andrew Bailey's amended briefing in his case against the circuit attorney alleging dereliction of duty after the partnership was exposed by Fox News Digital.
"I think voters in the state of Missouri need to understand where outside money comes from and what motivates it," he told Fox News Digital. "We should understand better what their motivations are… This is a recent phenomenon where you see a circuit attorney… who doesn't care about the rule of law and is callous to the plight of victims in her jurisdiction and is unlawfully refusing to do her job."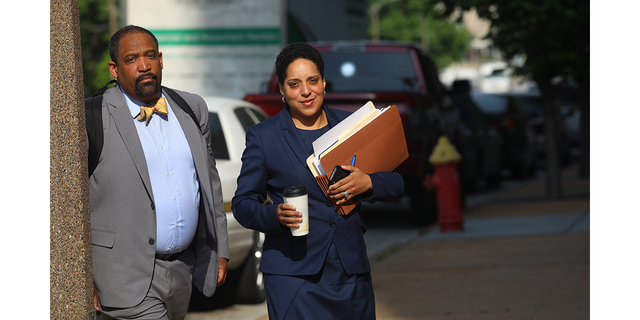 In St. Louis, Vera was involved in training Gardner's prosecutors to believe that prosecuting criminals does not have an effect on safety.
Vera taught Gardner's staff that, "An over-reliance on incarceration does not make communities safer" and "the system is steeped in racial bias and disproportionately affects Black and brown communities."
"Vera developed… training[s] to make… [the] argument: mass incarceration is a problem, and prosecutors have the power to change it," the organization said.
Vera's work with Gardner became the "blueprint" it would use with over a dozen prosecution offices around the country, and their influence only continues to grow.
The nonprofit oversees the creation of an analytics dashboard tracking key equity metrics to flag "disproportionat[e] impacts [on] communities of color" to senior leaders in a DA office and presents policy recommendations on how to suppress those disparities.
ST. LOUIS HOMICIDE DETECTIVE BLOWS WHISTLE ON SOROS-BACKED DA'S 'CONCERTED EFFORT TO BREAK DOWN THE SYSTEM'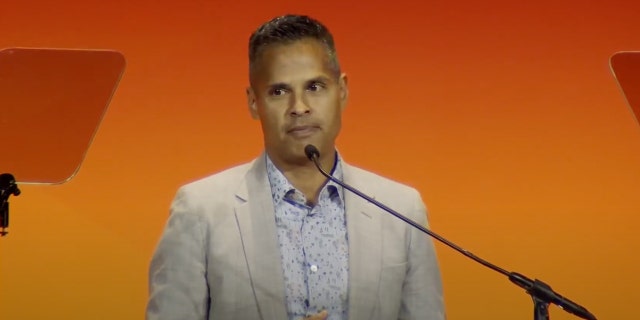 "Prosecutors need to be focused on supporting law enforcement and executing enforcing the laws as written, not nullifying laws or trying to undermine the criminal justice system," AG Bailey said. "If you want to be a social worker, there are other jobs available to you outside of the criminal justice system."
He argued that Gardner's work with Vera was an abuse of prosecutorial discretion. "It is not authorization to nullify law."
Fundamentally, Vera believes that jails are lingering functionaries of slavery and are designed to ensnare people of color in a cycle of crime and recidivism.
"[T]he criminal legal system has been a tool of racial oppression and social control… of Black people…. As some of the most powerful actors in the system, prosecutors have a responsibility to work to rectify that impact," Vera said.
"The system that we have and the roots of it… go down to our very bones. I've often described it as being just as American, as apple pie," Turner said.
Local taxpayer dollars are not directly used in district attorney-Vera partnerships. In fact, the federally-backed nonprofit funds its own influence within DA offices.
As a result of Vera's influence, the St. Louis DA dropped 25,000 criminal cases.
President Ronald Reagan's former attorney general, Ed Meese, said in an interview with Fox News Digital, "If you [are]… eliminating that many cases that have been brought by as a result of actions by law enforcement to arrest criminals, at first glance, it would certainly appear that there's something wrong."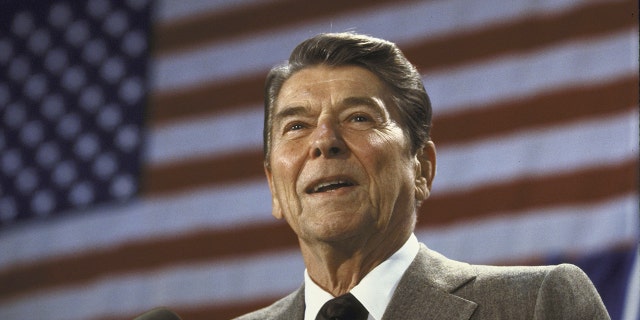 Meese recalled working with Vera in the 1960s and 70s before they plunged into far-left ideology that was effectively "aiding criminals"
He continued, "It was a very good group to work with. More recently, it's changed its policies, I think, and is much more aiding criminals and is often a problem of the law enforcement community."
"I think it's gone way over to be a hindrance to justice in many cases," Meese added. "It's very questionable whether it's the right organization to be funded by the federal government."
According to a 2021 financial report, 86% of Vera's funds come from the federal government. However, the organization has a history of not fully complying with legal and regulatory requirements involving the expenditure of government funds, according to a DOJ probe.
Fox News Digital reached out to Vera for comment but did not immediately receive a response.
Within the moderate chunk of transactions that were looked into by the Justice Department, hundreds of thousands of dollars were unallowable and others were unaccounted for. It also found that Vera may have been engaging in noncompetitive practices when selecting grantees or vendors, which was forbidden under its agreement.
Regarding "defunding the police," Vera issued numerous briefings praising the policy and continues to advocate for drastic reductions of the size and funding for departments.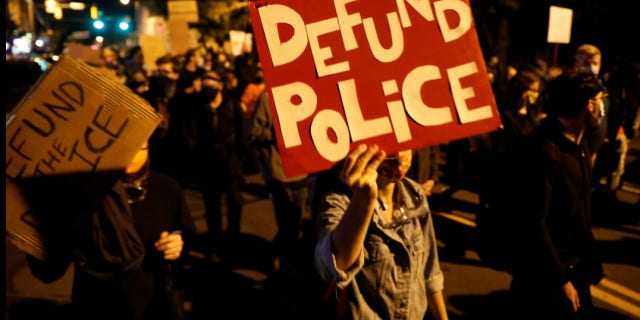 "There are stark racial disparities in arrests, and police enforcement disproportionately harms marginalized groups," Vera said. "It's long past time to end the police-centered approach to public safety and move toward alternatives that… end racial injustice."
As part of this agenda, for example, Vera works with localities across the country to advocate against enforcement of low-level criminal offenses.
In one example, Vera pushes localities to implement a "more equitable approach to traffic stops.."
Vera successfully advocated for legislation in Memphis City council that said officers should give warnings, instead of tickets, in cases where there is "a violation of... a minor traffic infraction committed in those areas where traffic crash occurrences are minimal or non-existent."
NYC FORCES ALL CITY EMPLOYEES TO UNDERGO RADICAL CRITICAL RACE THEORY TRAINING: 'REALLY UNFAIR'
According to a retired police colonel, the regulations will cause crime to spike in an area where it is already out of control.
"I disagree with the whole idea of placing restraints on police officers in legally enforcing the law," Ret. Col. Darrell Sheffield told Fox News Digital. "I mean, if you don't want to be stopped by a police officer, basically stop violating the law."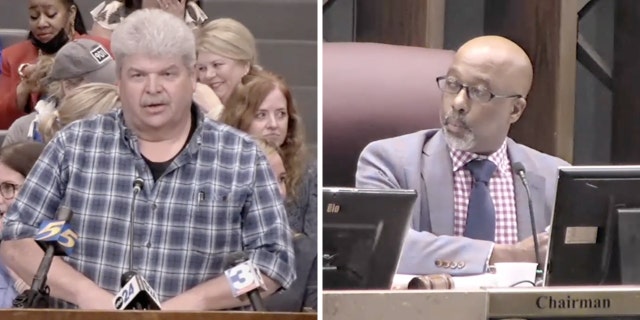 However, President Turner believes Americans needed to be "deprogrammed" from believing police are the solution to safety.
"We have this pretty simplistic notion in this country. We grow up talking about bad guys and good guys, cops and robbers. We brand people as criminal for a certain act that they have committed, as if that is the sum total of who they are. But the formula that we have basically been fed, and I think mostly have been adjusted and tend to embrace as a people is that if you want safety, you have to have police, and you have to have prosecutors, and you have to put people in jail in prison. But the fact of the matter is, is that we as a country are quite unusual."
CLICK HERE TO GET THE FOX NEWS APP
Regarding what President Reagan would think about the current state of affairs in the criminal justice system, Meese said, "I think he would be very concerned about it."
"You'll remember that during the time that [Reagan] was governor of California, they were able to put it into law… strengthening the criminal laws and the strategy reduction [and]… that started a major reduction in crime," he said.