Women face dramatic increase in prescription painkiller overdose deaths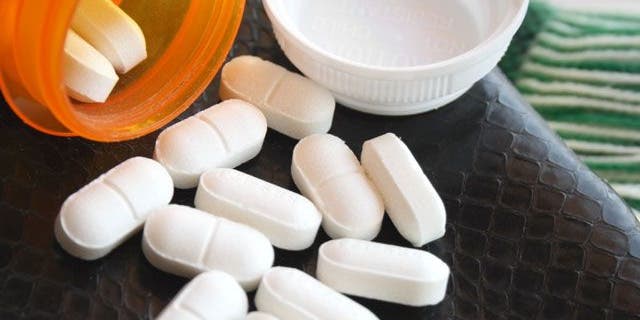 Federal health officials on Tuesday warned of a "prescription painkiller epidemic" that is "killing more women than ever before."
According to new data released today by the Centers for Disease Control and Prevention (CDC) in Atlanta, fatal overdoses from prescription pain relief drugs have increased 415 percent among U.S. women since 1999 – compared to a 265 percent increase in men.
"These are really troubling numbers," said CDC director Thomas Frieden. "The increase in opiate overdoses and opiate overdose deaths is directly proportional to the increase in prescribing of painkillers."
According to public health officials, there has been no increase in pain-causing conditions that would justify the increase in prescriptions over the past decade. They say marketing by drug manufacturers to doctors has been a factor.
While prescription pain killers can be crucial in alleviating severe pain caused by cancer and other serious diseases, experts say doctors need to weigh the risks and benefits of using powerful painkillers in treating less serious conditions, where pain can often be controlled through alternative methods such as exercise or physical therapy.
According to CDC officials, women are more likely to obtain prescriptions for painkillers – and at higher doses and durations than men. Researchers believe this may be because women are more likely to experience common forms of pain more intensely and for longer periods of time.
Studies also suggest women become dependent on prescription painkillers more quickly than men, and researchers say women are more likely to engage in "doctor shopping" – seeking duplicate prescriptions from multiple providers.
Although men still lead women in prescription overdose deaths (10,020 male deaths in 2010 compared to 6,631 females), experts are concerned that women will soon match, or even exceed, their male counterparts if nothing changes.
Federal health officials say doctors can reverse this dangerous trend through better monitoring of their patients. They're urging physicians to screen patients for substance abuse and mental health problems before prescribing any painkillers. Officials are also encouraging doctors to participate in state prescription drug monitoring programs in order to better identify patients who may be abusing medication.
They say such programs have worked in Washington state, which saw a 23 percent reduction in its prescription painkiller overdose death rate between 2008 and 2011.