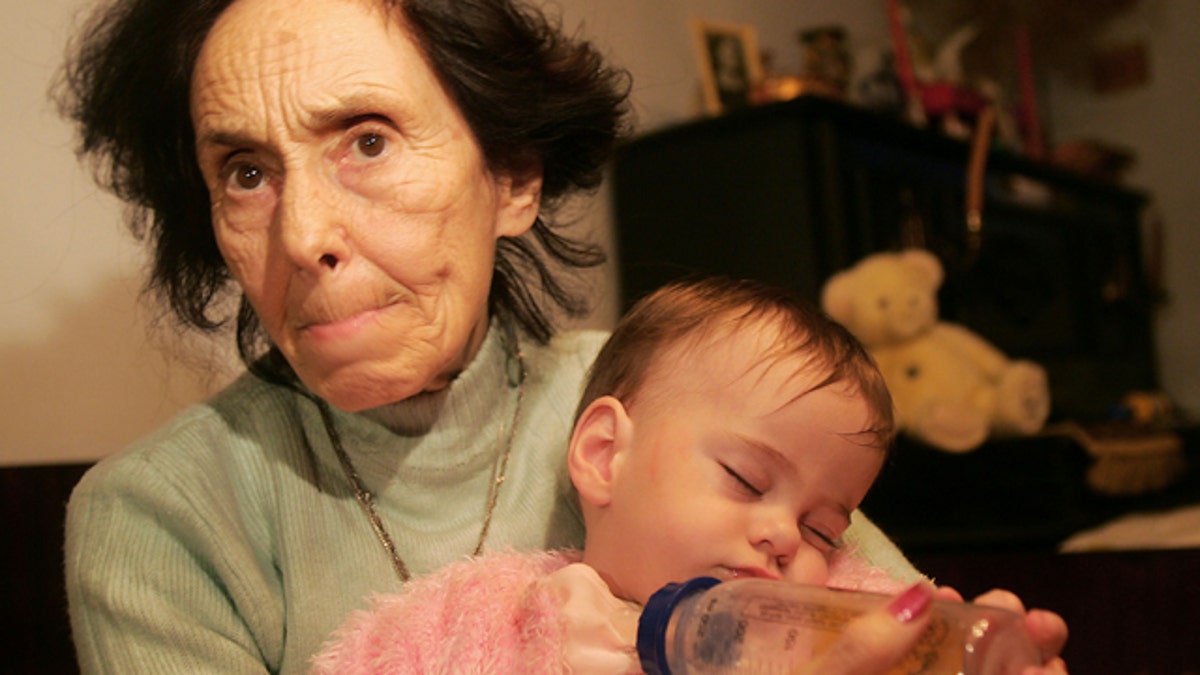 A 72-year-old woman, who had a daughter when she was 66, is planning to have a second child, Spanish media reported.
"It could be a son if God and the doctors want," said Adriana Iliescu.
The Romanian university lecturer said if she had a son "he would act as a support, who would protect me."
Iliescu caused a stir when she gave birth to her daughter Eliza in 2005 after conceiving through in vitro fertilization (IVF). At the time, she was the world's oldest new mother.
In 2006, Carmen Bousada became the oldest mother when she gave birth to twins at the age of 67 in Barcelona, Spain. She died later of cancer leaving the care of the twins to cousins.
Then, in 2008, Rajo Devi Lohan, who claimed she was 70, gave birth to a daughter in India.
"I have thought of having another child soon," Iliescu told the Spanish newspaper El Mundo from her home in Bucharest. "It would make me very happy to have a son. In 15 years he and Eliza could take me for a walk through the neighborhood."
In 15 years, of course, Iliescu would be 87 years old.