Woman loses both hands, legs after sepsis battle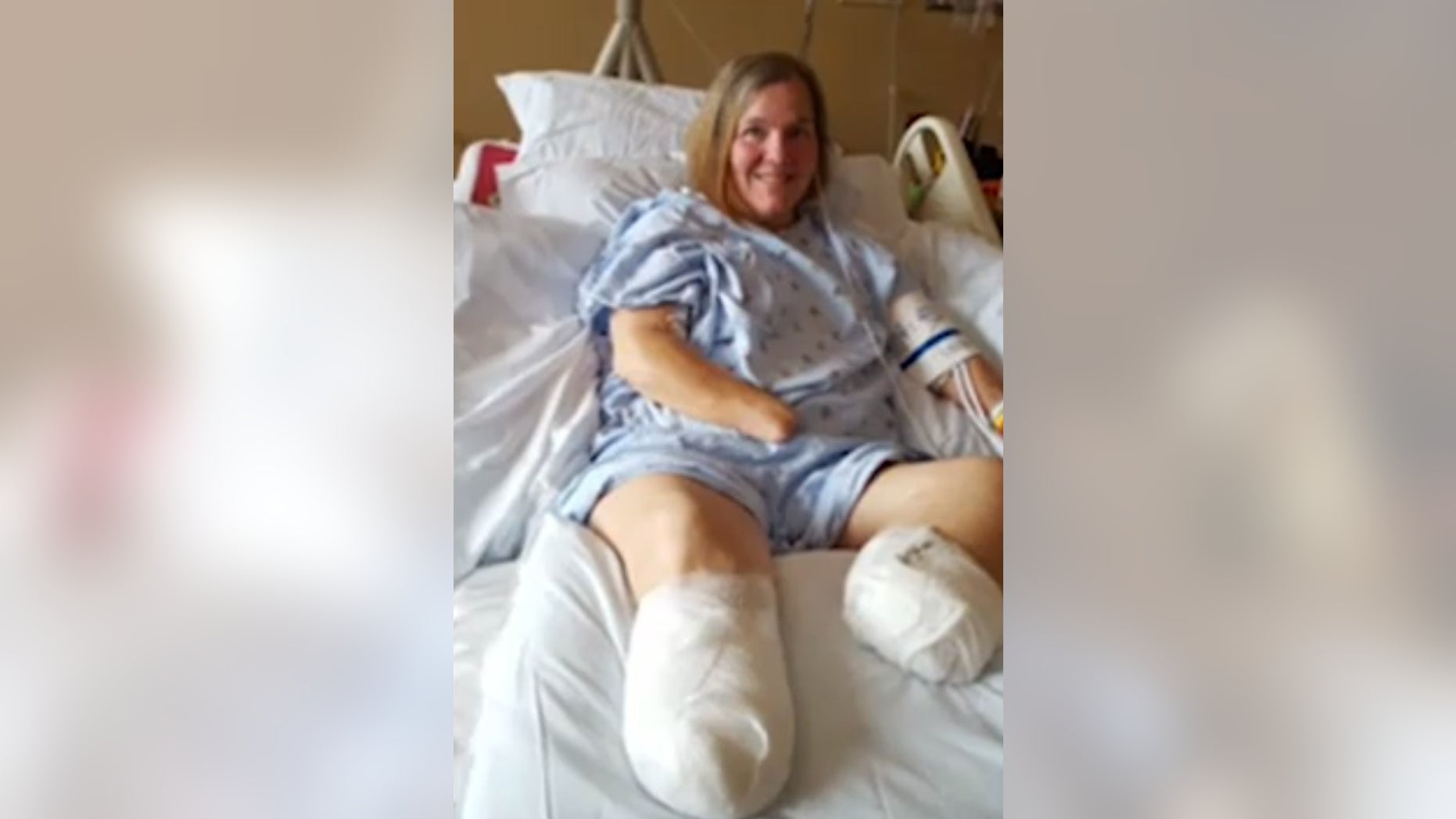 A 50-year-old Georgia woman is lucky to be alive after losing all four limbs to a sepsis infection that she initially thought was a case of the flu. Kim Steele, whose medical plight began in May 2016, was at one point given just a 9 percent chance of survival, Fox 5 Atlanta reported.
Steele was rushed to Piedmont Henry Hospital where she was admitted to the facility's ICU and fell into septic shock.
"Within 30 minutes of when I got there, I coded the first time," she told the news outlet. "Then I coded again. I was out five minutes they brought me back. I coded again, I was out three minutes."
WOMAN ACCUSED IN PLOT TO KILL NIECE WITH POISONED BREAST MILK
Dr. Greg Evans, who treated Steele at the time, believes pneumonia may have been the cause of her infection. She was placed in a medically induced coma and treated with antibiotics and medication that cut blood flow to her limbs. Months later she became a quadruple amputee, Fox 5 Atlanta reported.
"I got in such a deep depression, I didn't think I would be able to do anything again," she told the news outlet. "I thought my life was over."
Now 16 months later, Steele is living independently again, and walking and cooking with the help of prosthetic limbs. Evans said his former patient "truly is a survivor."
"If you have a mindset to be strong, work hard, you can do anything you put your mind to," Steele told the news outlet.