Woman finds her lifesaving kidney donor via Tinder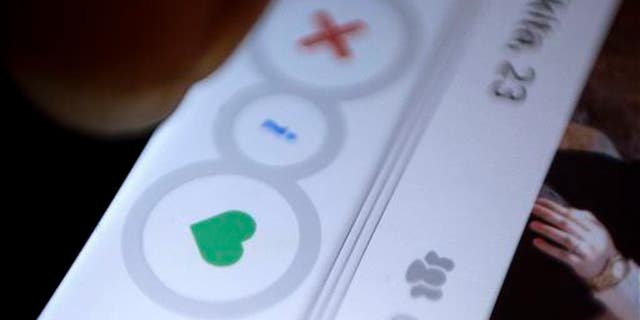 Four people approached Erika Bragan hoping their kidney would be the one to save her life. None were matches. Then Rich O'Dea and Jennifer Thomas swiped right on Tinder.
Now "we have a dating app to thank for saving my wife's life," Bragan's husband, Scott, tells People. On their first date in July, O'Dea took Thomas to a concert in Tampa, where talk turned to O'Dea's passion for running marathons.
O'Dea, 43, mentioned that his friend, Scott Bragan, leads a marathon team that's raised more than $125,000 for the Polycystic Kidney Disease Foundation and that his wife, Erika, suffers from the disease.
When he mentioned that Erika needed a kidney transplant, Thomas seemed interested. But when she texted O'Dea a week later, "I was surprised to hear from her," he says.
"I didn't realize she was completely serious about being a kidney donor. We were on a Tinder date, after all!" Thomas asked how she could find out if she was a match for Erika—who has two kids, 11 and 14—and O'Dea put the two in touch.
"I felt for Erika," the 35-year-old mom says. "I just couldn't imagine being in her shoes and her children losing their mother. I knew I had to find a way to help her." Thomas underwent scans, blood work, and three 24-hour urine analyses before she got the news: She was a match.
With Erika's kidney function now down to 5%, doctors will perform the transplant on Nov. 18, reports the Tampa Bay Times. "I'm overwhelmed. I just can't believe that someone, a complete stranger, would be willing to donate their kidney to me," Erika, 44, tells Bay News 9.
Though Thomas and O'Dea decided to just stay friends, O'Dea says her selfless act "speaks to her character—she is so passionate and caring and driven." "We cannot thank her enough," Scott adds.
"Tinder gave [Erika] an angel. It's a story you just can't make up." (Another woman set off a chain reaction of kidney donations.)
This article originally appeared on Newser: Woman Finds Lifesaving Kidney Donor on ... Tinder?
More From Newser