Woman contracts flesh-eating bacteria while fishing off Alabama coast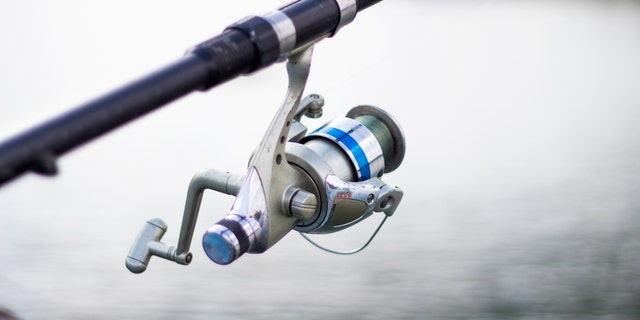 A 70-year-old woman nearly lost her hand after contracting flesh-eating bacteria while fishing with her husband on Alabama's Gulf Coast last week. The unidentified woman reportedly reached into a bucket of live shrimp bait and pricked the back of her hand, though it was not clear if the infection was a result of the shrimp or the water they were fishing in that then entered the wound, Gulf Coast News Today reported.
The woman's husband, whose name was also withheld, told the news outlet that her hand began to swell and she experienced fever, chills and headaches within three hours of getting cut. They drove back to Mississippi where she was admitted to the hospital for emergency surgery, and has since spent more than 10 days recovering.
HANTAVIRUS OUTBREAK KILLS 3 IN WASHINGTON, SICKENS 2 OTHERS
"They removed a lot of tissue from her hand and forearm," the woman's husband told Gulf Coast News Today. "The culture came back as vibrio."
Vibrio bacteria live in certain coastal waters and typically thrive during warmer months. People can become infected by eating raw or undercooked shellfish, or when an open wound is exposed to brackish or salt water, according to the Centers for Disease Control and Prevention (CDC). Symptoms may present as diarrhea, abdominal cramping, nausea, vomiting, fever and chill with onset typically within 24 hours of ingestion. Infections in the bloodstream could prove fatal, with some strains of vibrio causing life-threatening circumstances that require intensive care or limb amputation.
"With all things considered, when you look at the statistics, the doctors keep telling us she's a miracle," her husband told Gulf Coast News Today. "Most people either die or lose a limb."
WHO WARNS OF UNTREATABLE SUPERBUG GONORRHOEA FOUND IN AT LEAST 3 PATIENTS
Health officials are now investigating the waterways near the Fairhope pier where the couple was fishing. They are also looking into where the couple purchased the bait.
While the woman did not enter the water for swimming, she did reach in to pull her catch out of the bay, according to Gulf Coast News Today.
Dr. Karen Landers, assistant state health officer of the Bureau of Communicable Diseases, stressed that while it's not certain where the infection stemmed from, it's important for swimmers to be aware of potential dangers.
"If you have a situation that weakens your immune system or you have existing cuts or abrasions be aware that does raise your risk of bacterial infection," she told Gulf Coast News Today. "We recognize we are seeing a little more of this and we're not sure what the reason is but we have to be aware."
The woman's infection comes months after a 31-year-old Texas man died after contracting flesh-eating bacteria through a new leg tattoo while swimming in the Gulf of Mexico. The man, whose identity was not revealed, was admitted to Parkland Memorial Hospital in Dallas with severe pain in both legs and feet after swimming just five days after getting a tattoo on his calf.
He was diagnosed with septic shock and multi-organ system failure. He died two months later due to complications related to cirrhosis.