Why Robin Williams? Depression preying on creative minds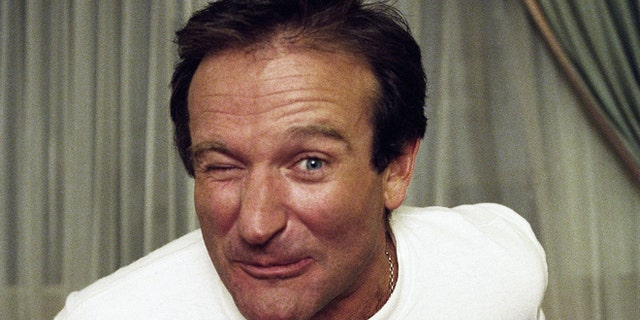 NEWYou can now listen to Fox News articles!
As the world mourns the loss of the great Robin Williams, many are left wondering: Why does it seem that depression strikes actors and authors and artists so frequently? Is it simply that their cases of depression are publicized, or are they at special risk?
The truth is that depression does not discriminate. It can affect a store clerk, a CEO, a politician, a fashion mogul, a model, an actress. I have treated professional athletes, a local soccer coach and three athletes from the same high school. I have treated a former presidential cabinet member and a school committee member.
Yet, it does seem true to me, from a few decades practicing psychiatry, that creative minds may be especially vulnerable.
My dear friend Chris Burch, the creative force behind businesses ranging from Tory Burch, to Powermat, to Voss water, to Jawbone bluetooth, to C-Wonder, to Poppin office supplies, to Trademark clothing, has battled short episodes of severe depression for decades and has tried to help others. He knows how painful depression can be, but also makes it clear it can be defeated.
"Having confronted this actually brings heart, soul and empathy to my work," he said. He even started a foundation at NYU Langone Hospital to provide grants and education for caregivers who inspire hope in patients.
It is the case generally in the world, as it seems to be with neurochemistry, that anything capable of exquisite, extraordinary performance is also fragile. The "best" watches, oscillating most precisely, are also the ones that have to be maintained, routinely. They break down. The most prized automobiles, capable of exhilarating acceleration, are the ones that end up needing repair, frequently.
I often tell the patients who come to me for help with depression that there are Ferraris in the world and Camrys. So often, those individuals who suffer most deeply and frequently with depression are the Ferraris of our world.
Camrys are robust and reliable. They'll perform in an average way, predictably, with minimal maintenance.
But if one's soul is, indeed, a red Ferrari, then it will be in the shop when it goes over the inevitable bumps in this road we call life. It will require care.
Robin Williams had the soul of a red Ferrari. Comedians of his level of talent sometimes do. That's why they can turn a story on a dime, make us laugh and take our breath away.