Why did Jovan Belcher commit murder-suicide?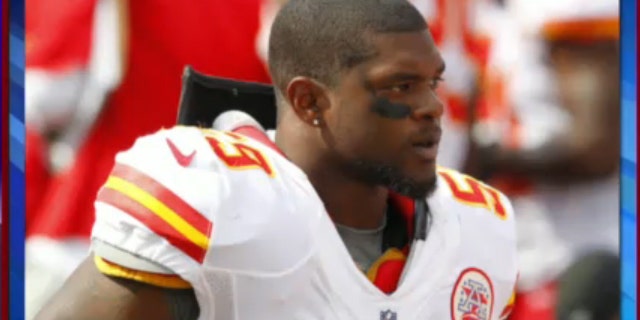 NEWYou can now listen to Fox News articles!
As most of America knows, Kansas City Chiefs linebacker Jovan Belcher killed his 22-year-old girlfriend Kasandra Perkins Saturday and later—at Arrowhead Stadium—killed himself with a gunshot to the head.
While it may be impossible to know what was ultimately most responsible for Belcher's death, four theories have been presented, and each one requires far more factual examination.
1) Belcher, 25, was a controlling, entitled and violent man who emotionally abused women, at least as early as 2006, when he punched out a university window, nearly severing his thumb and sustaining wrist lacerations, because a woman had upset him.
He was also involved in a shouting match in a university dorm because a woman had not called him when she promised she would. It is rumored that Belcher's fight with his girlfriend began when she returned home late from a party.
2) Belcher had brain damage from repeated head trauma sustained as a football player.
3) Belcher was using performance enhancing drugs or other drugs of abuse, perhaps including anabolic steroids, which are well-known to cause changes in emotion and behavior, including irritability, impulsivity and even psychosis.
4) Belcher was suffering from another mental illness, like major depression, or bipolar disorder, which (by no means in the majority of cases) can lead to psychosis and, in (in even fewer cases) to violence.
I listed Belcher's possible personality issues first, particularly as they relate to violent behavior toward women, because most men have not had security called on them twice in disputes with females. The fact that Belcher did is extremely significant and suggests that any full understanding of Saturday's events would require looking at Belcher's early relationships in life, to determine why narcissism or a desire for extraordinary control over females took hold.
The second possible cause for Belcher's murder-suicide—repeated closed head trauma—can certainly cause personality changes and impulsivity.
If Belcher used steroids, those can absolutely cause even bizarre episodes of violence, sometimes fueled by paranoid delusions.
Know for certain that unexamined and untreated mental illness has been involved in many national tragedies, including the Aurora, Colo., movie cinema shooting committed by James Holmes.
It may also be that case that interplay between any or all of the four potential causes above is to blame. Belcher may have been predisposed by early life events to act controlling and entitled, to have been made more impulsive by repeated head trauma, to have had his impulsivity increased and rational thought decreased by steroids and to be battling a mood disorder—all at the same time.
Still, those two incidents in 2006 and 2007, makes his attitude toward and behavior with, women most suspect.
Millions of American boys play football and hockey. Sadly, millions abuse steroids. Millions suffer mood disorders and psychotic disorders. But, far fewer have had the authorities called out to control them because they were raging at women and busting things up over it.
The Jovan Belcher mystery may be as simple as that.