WHO seeks new mechanism for crisis vaccine supplies at low cost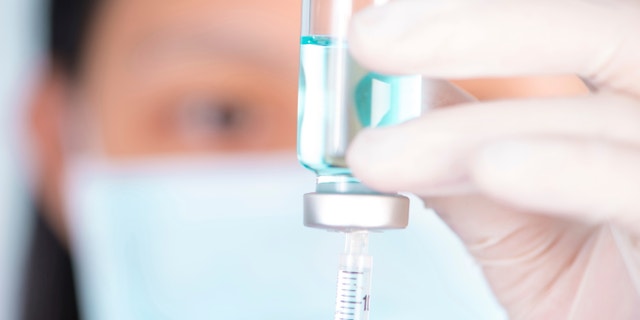 LONDON – The World Health Organization, drugmakers and humanitarian groups are hammering out details of a new vaccine supply system aimed at getting vital shots to vulnerable people in crises such as wars or natural disasters.
The mechanism, which so far has British drugmaker GlaxoSmithKline signed up to provide its pneumonia vaccine at the lowest possible price, will ask other major pharmaceutical firms including Pfizer and Merck to make similar cut-price agreements for emergencies only.
"The idea is that this will set a model in place for other manufacturers to put their vaccines on the table," said Greg Elder, a medical coordinator with the international charity Medecins Sans Frontieres (MSF) which joined talks on the issue at the WHO's Geneva headquarters last week.
A spokesman for the WHO said the humanitarian vaccine mechanism - which would only be used in crisis situations - could mean reaching millions of vulnerable people with protective shots against potential killers such as measles, yellow fever and pneumonia.
For now, GSK has pledged to make its PCV-10 vaccine for pneumococcal infection available at its lowest possible price, he said, and other manufacturers are considering which of their shots might also be included.
Signing up would mean drugmakers agreeing to supply the shots at a price equivalent to that paid by the United Nations children's fund UNICEF for vaccines supplied under the GAVI Vaccines Alliance to low and middle-income countries who can't afford to pay full price.
Yet unlike GAVI, the cheaper emergency vaccines would be accessible only to non-governmental organizations such as MSF and other charities and humanitarian groups - not to health ministries or national authorities.
This, said MSF's Elder, will ensure drugmakers are not exposed to having to supply large quantities of vaccines at rock-bottom prices that could dent their profits.
"We're talking about a very specific cohort - refugees, displaced populations, people who have gone through a lot of trauma and have had to flee their homes," Elder said.
"It's a small group of people who are caught in the middle of emergencies and can fall through the gaps. And it's a minute fraction of their (the drug companies') global market."
The International Federation of Pharmaceutical Manufacturers & Associations (IFPMA) and the Developing Countries Vaccine Manufacturers Network (DCVMN), who took part in the talks "expressed great interest" and said they would take the idea to their members, according to Noni MacDonald, an immunization specialist and professor of pediatrics at Canada's Dalhousie Medical School, who chaired the meeting.
Philippe Duclos, a senior WHO expert on immunization, said the hope is that the mechanism will ultimately cover some 23 shots against diseases ranging from cholera to rabies to polio to hepatitis to yellow fever.
"Of course some vaccines are more important in certain emergencies than in others," he said. "What we need is to rationalize, quickly, in each emergency, which ones are needed."
MacDonald said that while there is a way to go to agree prices and supplies, she is confident that starting with GSK's pneumococcal shot will show how the system can work for others.
"It's rare to have such disparate groups come together so solidly to support the way forward," she told Reuters.
"It's going to take a lot of effort and education to make this process work, but we're all agreed it's important - and failure to deliver is not an option because lives depend upon getting this done right."